We use affiliate links. If you buy something through the links on this page, we may earn a commission at no cost to you. Learn more.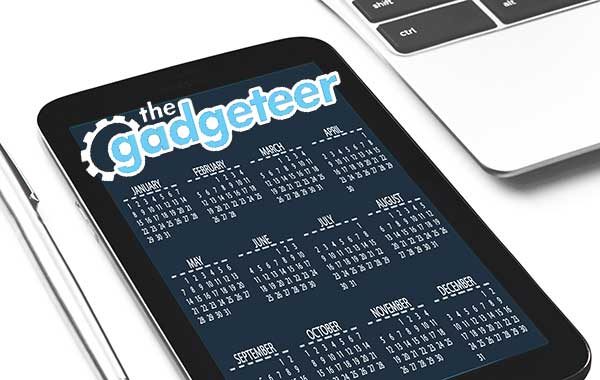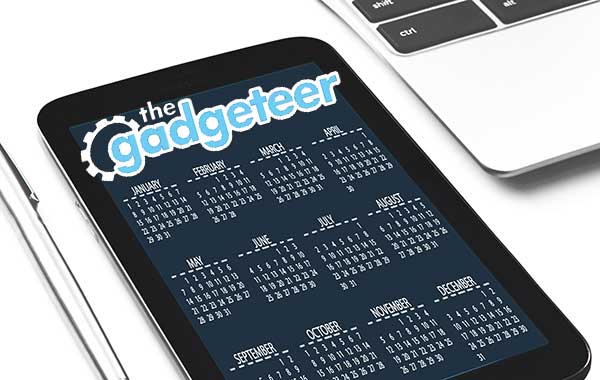 I hope everyone is having a nice weekend so far and that you're lucky enough to have a three day weekend with lots of non-work activities planned. To help you get started, here's a listing of all the news and reviews that we posted this week on The Gadgeteer. Enjoy!
Reviews
PACElid (original version) review
Fuse Side Winder Apple MacBook Charging Adaptor Holder review
Logitech C922 Pro Stream Webcam review
Belkin Active Pro Backpack review
MIUO Solar Motion Sensor Light Review
The Ouh Snap SnapBag Daily review
Sena Vettra Folio 360 Rotating leather iPad Pro 12.9 case review
Airthings Wave smart radon detector review
PAPAGO GoSafe S780 dash cam review
BauBax Women's Sweatshirt jacket review
Bastion Braza Bro EDC folding mini-knife review
Belkin Classic Pro laptop backpack review
News
Apple offers free month of larger iCloud storage plans
The Eartec Communication Headset System will always keep you in touch
The Tascam DR-40 4-Track Handheld Digital Audio Recorder puts the right sound in the palm of your hand
How do you store your bicycle? On a shelf, of course!
The Papago Airfresh S10D Air Purifier will help you to fight your allergies while on the go
The Cat Solarium lets your cat enjoy the outdoors without leaving the house
The Impact 4 Socket Fluorescent Fixture gives the right light for the right mood
Forget trying to re-cork your wine
The MusicLens Audio Glasses – sight and sound all in one!
Give Dad his favorite stadium for Father's Day
The Wireless ShutterBoss III Remote Switch with Digital Timer from Vello offers great remote control for your DSLR
Show your gamer girl she's your Final Fantasy with this engagement ring
Enhance your outdoor activities with new Zungle smart sunglasses
The RIF6 CUBE Mobile Pico Projector lets you watch a movie or video anywhere and at anytime!
Life is also too short for dumb coffee tables!
The Fat Gecko Camera and Camcorder Mount will keep your weighty cameras safe
Wickedbone is the smart cure for your dogs boredom
Set up your yard with some solar-powered speakers from Monster
Thermaltake BlacX Duet External Hard Drive Enclosure Docking Station is convenience at its best
The GVB Gear Compact Daylight On-Camera Light may just be your go to light when on the go!
Prevent the agony of de feets with Travelon
The Mission Battery Shell For Amazon Echo 2 has you covered
Turn a single-bulb garage or basement light socket into a motion-activated light
The Samsung CHG90 49″ HDR LCD Monitor might just check all the boxes as the right display
Dash cams, Email clients, 3D printers ,and more – Weekly roundup
Attenuo is a minimalist wallet that makes everything click
Aerate wine twice with the Twist Decanter
The Poweradd ChargerCenter portable generator can power your essential gadgets thru the next storm