We use affiliate links. If you buy something through the links on this page, we may earn a commission at no cost to you. Learn more.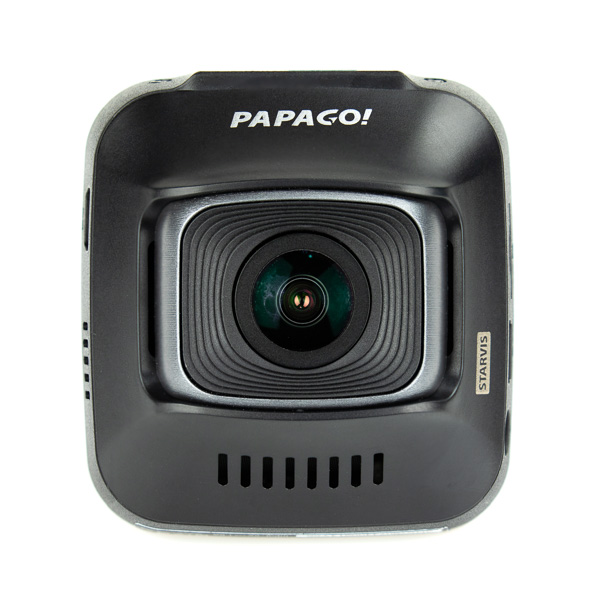 I've only had one previous dash cam, and it was a very cheap one. While I was waiting for the PAPAGO! GoSafe S780 dash cam to arrive, I didn't have my hopes set very high because I had never heard of the company. When it arrived I was unexpectedly surprised by this high-quality dash cam. PAPAGO! seems to have quite a variety of dash cams and accessories.
What is it?
The PAPAGO! GoSafe S780 dash cam isn't your run of the mill dash cam – it's a high-quality dual camera, low light dash cam that is capable of great performance regardless of the time of day.
Before I received this product I knew nothing more than its name. Being a photography nerd, as soon as I opened the shipping box and saw the "Sony Sensor" on the front of the box, my hopes suddenly raised. Sony makes some of the best camera sensors on the market.
Hardware specs
| | |
| --- | --- |
| Screen | 2.0″ color LCD display screen |
| Chip | Professional Sony image sensor chip |
| Angle View | Front: 150 ° ultra- wide-angle lens F1.5. Rear 180° F1.9 |
| GPS | Supports GPS-Antenna (Sold separately) |
| TPMS | Supports PAPAGO! TireSafe D10E TPMS (Sold separately) |
| Video Format | 1920X1080P60, 1920X1080P30, 1280X720P30, .MP4 format |
| Storage Device | MicroSD card (Class 10, 8GB or above. Supports up to 128GB) |
| Battery | Built-in super capacitor |
| Weight | .12 lbs |
| Dimensions | 2.2″ x 1.2″ x 2.4″ |
What's in the box?
GoSafe S780
Rear Camera
Interconnect Cable
Car Charger
Suction Cup Mount
3m Adhesive Mount
Micro SD Card
User Manual
Warranty Card
Design and features
The dual camera design allows you to place the second camera either in a rear-facing position out a rear window or facing the cabin of the vehicle to record the occupants. This is a great feature for rideshare drivers who need an extra level of protection for themselves and their passengers. I occasionally do some YouTube videos, so this will come in very handy for those moments when I don't have my regular camera running.
You can use the far right button to quickly change which camera(s) the display shows. The modes are: Front, Rear, Front and Rear (like picture-in-picture), and off. Regardless of the mode, both cameras record to separate video files at the same time.
The S780 turns on automatically and starts recording when power is applied to the plug. The camera will record 5-minute segments of video, replacing the oldest files when the memory card is full. Embedded supercapacitors provide enough power to save the recording when power is lost, either from turning off your vehicle or in the event that a crash disrupts power to the camera. A 16gb memory card holds approximately 90 minutes of video files before the files are overwritten.
While recording you can press the down arrow button for 3 seconds to capture a picture without interrupting the video recording. These are saved to a separate "photos" folder on the memory card and are not overwritten.
There's also an emergency mode, which is activated by pressing the far left button while the device is recording. This mode will lock the current file so that it is not overwritten when the memory card is full. The locking of the file will also occur when the g-force sensor detects a crash – something I declined to test.
The main camera has a SONY Starvis sensor with a 150-degree ultra-wide angle lens, which is not only glass but has anti-reflection coating as well to eliminate flaring when facing bright lights. The quality is really good. You can make out street signs very easily, but license plate numbers were difficult to make out, but I think that's more a limitation due to the 1920×1080 resolution than it is the camera itself.
The second camera has a 180-degree view and a SONY Exmor sensor and also features a glass lens and anti-reflection coating. The camera has a wide enough angle of view that even mounted on my rearview mirror, it was wide enough to capture both driver and passenger, seeing slightly out each side window.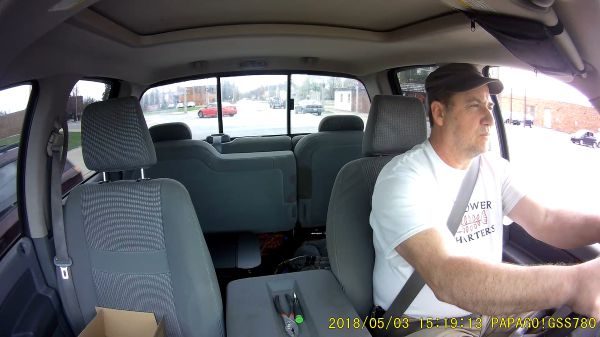 Also available is an optional accessory called the TireSafe D10E (sold separately), which enabled the unit to display your tire pressure and temperature in real-time. The unit also supports a GPS antenna (sold separately) to record speed and for GPS logging on your videos, to automatically correct the time, and for other related functions. However, you can only use one of these at a time.
Something I never expected to see in a dash cam is the PAPAGO Driver Assist Features, which include Stop Sign Recognition, Stop and Go, Driver Fatigue Warning, and Headlight Reminder to help you stay safe on the road. For example, when the unit "sees" a stop sign, it will display a stop sign on the screen and give an audible beep. These features are able to be turned on and off in the settings. The stop sign feature worked well, picking up every stop sign, but if you're going over 25mph you won't stop in time. I would be nice if it could pick them up a little farther away. The stop and go feature worked well also, giving a lower toned beep when it detects the car in front of you has started moving, but you haven't.
The S780 has three recording modes: Automatic Recording (Loop recording), Monitor Mode (1 picture per second to save storage space), and Motion Detection(motion-activated recording). The monitor mode is useful to make a hyperlapse video with, as it saves the pictures as frames of the video.
The unit also supports microSD cards up to 128GB which allows approximately 8 hours recording time before it loops over old videos at 1080p30 setting. The unit comes with a 16GB card.
Although there is an included quick start manual, there were no instructions for the wiring of the rear/second camera. After some discussion with Papago support, I found out that the cable for the rear camera has two bare wires that you must connect to ground and the 12 volt backup light signal. If you're placing the camera at the back of the vehicle that would mean connecting to the backup light wire. If you're placing the camera in the passenger compartment then you can just leave the wires disconnected, as it's not really going to do anything for you.
If you don't have any electrical knowledge this might require some installation help from an auto shop or a friend.
When you have the backup wires connected, the display automatically shifts to the rear camera and provides some on screen distance guides when you place the vehicle in reverse.
What I like
As I mentioned before, the Sony sensors really make this thing. The clarity and dynamic range for both day and night use are really superb. If you're not into photography like I am, you might not fully appreciate the low light abilities of this dash cam.
One thing I really liked was the extensive menus and settings. This enables you to customize each of the features, and disable features you don't want on.
The microphone is extremely good, it picked up sound clearly, and from a fair distance away, such as someone standing outside of the vehicle talking to me and the sound of my turn signal.
The primary power plug has a 13-foot cord, allowing you to run the cable behind panels and such so that it's not in the way. It also has mini-USB connectors and instead of those tiny and fragile micro-USB connectors.
The GoSafe S780 is eligible to receive a lifetime of free upgrades as soon as they are issued, who can't like that!
I really like the automatic camera view change when going into reverse.
What needs to be improved
Needs better instructions about wiring the rear camera.
I felt the buttons on the camera were a little too hard to push. Being that the camera is normally going to be mounted up and out of the way, I think they could have gotten by with buttons that were a little easier to push so that the unit didn't move when pressing them.
Both a suction cup mount and a 3M tape mount are included for the main unit, and the rear camera has a 3M tape mount as well as holes and screws for optionally hard mounting it.
Final thoughts
Being one of the more expensive dash cams on the market, I felt as though it was a little pricey for the features it has. Sure, the video and audio it produces are fabulous, but it lacks things that other lower cost cameras have such as touch screens and fewer cords.
Price: $279.99
Where to buy: Amazon
Source: The sample of this product was provided by Papago!