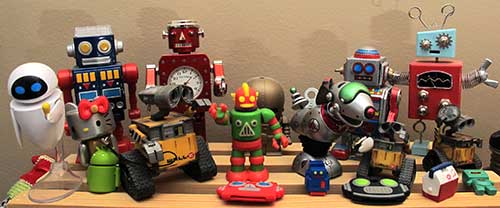 Updated on 7/23/19
Hello friends, here's my ever-evolving listing of the gear (and other favorite things) that I use on a daily basis. Each category has been sorted in order of usage. The most used item is at the top of the list. I also try to post regular gadget diary posts and EDC updates where I talk about the gadgets I'm using and adventures I'm having on any particular day.
Smartphone and related accessories:
Huawei P30 Pro – This phone has become my one mobile device to rule them all. It's my phone and my camera that I use for all my product shots in my reviews. It has an inscreen fingerprint reader that works flawlessly for me which is saying A LOT!
Huawei case – I'm using the case clear case that came with it.
Huawei Slickwraps skin – I bought a blue honeycomb Slickwraps skin for the back of the phone. I was using that as my "case" until I actually dropped the phone on the concrete floor of my garage. The drop put a nice scratch on one corner of the phone so I dug out the freebie case and have been using it ever since.
Orzero Huawei screen protector – Easy to install but has a rubber feel.
Satechi Type-C PD and QC wireless charger – I have this on my desk down in my Gadgeteer lair and use it all the time. Gotta love Qi!
Computers and accessories:
Other home gadgets and equipment:
Photography gear:
Audio / video / home theater gear:
VIZIO M-Series (M65-F0) 4K HDR Smart TV – This Vizio TV is currently my all-time favorite TV as far as the picture quality. Easy to use interface too.
Ematic Jetstream AGT418 4K Android TV Box – I use this capable little box to stream Netflix through my TV.
WyzeCam – At only $20 per camera, this is my favorite low-cost home security camera. I hope they make a weatherproof version soon so I can put a few outdoors.
TaoTronics Sound Liberty 53 TWS earbuds – These TWS earbuds are comfortable to wear, have touch controls, and sound good. I also like that the left bud is the master bud, so I can take just listen through it if I want to leave my right ear open to hear what's going on around me at work.
Car gear:
I've pared down my car gear/gadgets to pretty much nothing lately but have plans to work on a new smartphone powered media setup as I did a few years ago.
Miscellaneous gear:
Flashlights:
Gear bags, pouches, cases, wallets and other items of holding:
Other gear:
My most used Android apps: