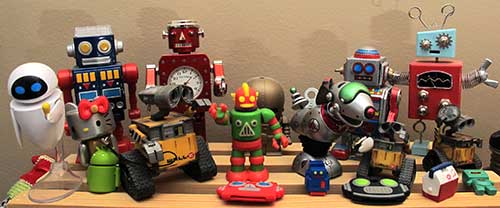 Updated on 12/18/20
Hello friends, here's my ever-evolving listing of the gear (and other favorite things) that I use on a daily basis. Each category has been sorted in order of usage. The most used item is at the top of the list. I also try to post regular gadget diary posts and EDC updates where I talk about the gadgets I'm using and adventures I'm having on any particular day.
This update reflects what I am and have been using during my work from home adventures which I've been doing since March of this year.
Smartphone and related accessories:
Computers and accessories:
TMobile Home Internet – After paying almost $400/mo. for over 10yrs, I finally found an alternative broadband solution with TMobile Home Internet. I've now been using this wireless internet router for over a year now and it's great. For only $50/mo. I have unlimited internet. I get around 30mbps which might not sound crazy fast, but compared to the T1's 1.5mbps, it's a screecher! I can surf and stream, so I've been beyond happy. [NEW]
Apple 13″ MacBook Pro M1 (2020) – I finally replaced my little 12″ MacBook with a brand new Apple silicon 13in MacBook Pro and love it. It's so much faster than my previous laptop that I feel like I'm flying when I work and the battery life is amazing. Zero buyer's regret. [NEW]
Logitech MX Keys keyboard – This Logitech keyboard is nice and comfortable to type on. I also like that it has a dedicated delete key that works like a delete key on Windows but on my Mac.
Logitech MX Master 3– I use this wireless mouse at home with my 12inch MacBook when it's docked to my BenQ monitor which has a built-in USB-C dock. I like that I can pair it with 3 different devices and I also like that the scroll wheel is super smooth.
Logitech MX Anywhere 2S – (not pictured). I use this wireless mouse paired with a Dell laptop (for my day job). It has a very long battery life and is a small mouse that's comfortable to use.
Dell XPS 13″ laptop – I use this small Windows 10 laptop when I need to use Windows software which doesn't happen very often.
Huawei Mediapad M5 – I like this Android tablet better than the Samsung Galaxy Tab S3 which I purchased for myself because it feels nicer in hand and has a bigger display. I have started using it again to watch YouTube videos while walking on the treadmill when the YouTube app on my Vizio TV flakes out. I forgot how much I liked this tablet. [

Updated

]
Other home gadgets and equipment:
Photography gear:
Audio / video / home theater gear:
VIZIO V705x-H1 4K HDR Smart TV – I recently upgraded from a M65-F0 65in Vizio TV to a 70 inch because bigger is always better when it comes to TVs! The new one feels familiar as the interface for the smart features are the same, but the updated remote is an improvement. [

NEW

]
NVIDIA Shield – I got this as a gift from a friend and have been using it to stream Netflix, Amazon Video, Hulu, etc through my TV. It's the best Android TV box I've ever had. I haven't really been using this since my TV has the same apps built into it. [

Updated

]
TaoTronics Sound Liberty 53 TWS earbuds – These TWS earbuds are comfortable to wear, have touch controls, and sound good. I also like that the left bud is the master bud, so I can take just listen through it if I want to leave my right ear open to hear what's going on around me at work at home while I'm surfing on the couch with the TV on in the background. [Updated]
Car gear:
I've pared down my car gear/gadgets to pretty much nothing lately but have plans to work on a new smartphone powered media setup as I did a few years ago.
Miscellaneous gear:
Flashlights:
Gear bags, pouches, cases, wallets, and other items of holding:
Other gear:
My most used Apple apps: