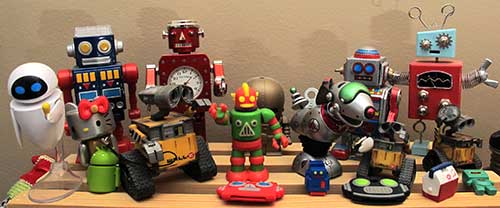 Updated on 9/28/20
Hello friends, here's my ever-evolving listing of the gear (and other favorite things) that I use on a daily basis. Each category has been sorted in order of usage. The most used item is at the top of the list. I also try to post regular gadget diary posts and EDC updates where I talk about the gadgets I'm using and adventures I'm having on any particular day.
This update reflects what I am and have been using during my work from home adventures which I've been doing since March of this year.
Smartphone and related accessories:
Computers and accessories:
Other home gadgets and equipment:
Photography gear:
Audio / video / home theater gear:
VIZIO M-Series (M65-F0) 4K HDR Smart TV – This Vizio TV is currently my all-time favorite TV as far as the picture quality. Easy to use interface too.
NVIDIA Shield – I got this as a gift from a friend and have been using it to stream Netflix, Amazon Video, Hulu, etc through my TV. It's the best Android TV box I've ever had.
TaoTronics Sound Liberty 53 TWS earbuds – These TWS earbuds are comfortable to wear, have touch controls, and sound good. I also like that the left bud is the master bud, so I can take just listen through it if I want to leave my right ear open to hear what's going on around me at work.
Car gear:
I've pared down my car gear/gadgets to pretty much nothing lately but have plans to work on a new smartphone powered media setup as I did a few years ago.
Miscellaneous gear:
Homemade leather Field Notes cover – I made this myself. It can hold 3 Field Notes notebooks without needing elastic bands like Midori covers. I'm thinking about making a larger version soon.
Uniball Signo 207 – This is my favorite inexpensive gel ink pen. I have collected almost every color that they make and use them to write and draw in my journal every day.
HP Sprocket portable photo printer – I'm using this portable printer to print peel and stick pics for my journal. I like to take it with me when I travel to help me remember my adventures.
Flashlights:
Olight S2R Baton flashlight – This is currently my favorite flashlight because it's small, has an easy to activate switch and it's rechargeable through a magnetic USB charger.
Nitecore TUP 1000 lumen EDC flashlight – I like this little guy because it's crazy bright and I can recharge it via USB.
Coast LED Lenser LED Lantern (TT7105CP) – I used to grab this one whenever our power went out at home, but now that we have a whole house generator,  I rarely need it. It's still using the original batteries which is crazy because I've had this lantern since 2007!
Gear bags, pouches, cases, wallets, and other items of holding:
Other gear:
My most used Apple apps: