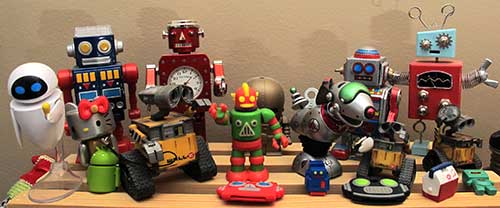 Updated on 7/30/21
Hello friends, here's my ever-evolving listing of the gear (and other favorite things) that I use on a daily basis. Each category has been sorted in order of usage. The most used item is at the top of the list. I also try to post regular gadget diary posts and EDC updates where I talk about the gadgets I'm using and adventures I'm having on any particular day.
Smartphone and related accessories:
Computers and accessories:
Other office equipment:
Dell Ultrasharp curved 49in monitor –  This was one of my recent work from home upgrades. I had been using two BenQ monitors, one for my MacBook Pro and one for my Cummins day job Dell laptop. I decided to simply with this crazy huge monitor that can display both computers in side by side windows. It's pretty awesome!
Brother HL-3170CDW laser printer – This is my first laser printer and so far I'm very happy with it. The print quality / speed are both excellent.
Coalesse Power Pod – This power "strip" is cool enough to put on your desk instead of hiding it underneath.
Photography gear:
Audio / video / home theater gear:
VIZIO V705x-H1 4K HDR Smart TV – I recently upgraded from a M65-F0 65in Vizio TV to a 70 inch because bigger is always better when it comes to TVs! The new one feels familiar as the interface for the smart features are the same, but the updated remote is an improvement.
Apple AirPods Pro earbuds – These are my first Apple AirPods and I am really loving them. They aren't the most comfortable earbuds that I've used, but the noise-canceling feature and the fact that they pair perfectly with my iPhone and MacBook Pro make them so convenient to use.
Car gear:
I've pared down my car gear/gadgets to pretty much nothing lately but have plans to work on a new smartphone powered media setup as I did a few years ago.
Miscellaneous gear:
Flashlights:
Gear bags, pouches, cases, wallets, and other items of holding:
Outdoor gear:
OROS Discovery Jacket – I like this jacket because it's comfortable and has a special lining that keeps you warm while still remaining lightweight.
Mujjo Touchscreen Gloves – I just upgraded to their 2018 gloves and love them because they are lightweight but still keep my hands warm while letting me interact with my phone.
RoboReel Power Cord System – Power driven retractable extension cord holder.
Home and kitchen:
My most used Apple apps: