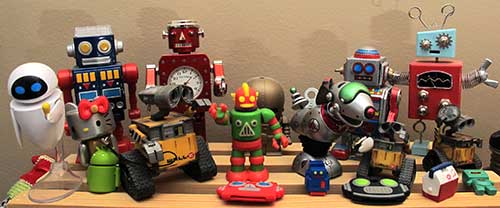 Updated on 5/12/21
Hello friends, here's my ever-evolving listing of the gear (and other favorite things) that I use on a daily basis. Each category has been sorted in order of usage. The most used item is at the top of the list. I also try to post regular gadget diary posts and EDC updates where I talk about the gadgets I'm using and adventures I'm having on any particular day.
Smartphone and related accessories:
iPhone 12 Pro Max – I bought a iPhone 11 Pro Max back in May of this year and have given that one to Jeanne and splurged on an iPhone 12 Pro Max for myself. The upgrade from the iPhone 11 to 12 definiltey wasn't necessary, but Jeanne had been using a Google Pixel 2 XL for way too long and I wanted us both to be on the same platform. She's not used to iOS yet, but I am and enjoying it quite a lot. My favorite feature of the iPhone 12 Pro Max is the flat sides. Ha! Not sure if/when I'll go back to Android at this point.
Apple Watch Series 6 – Yes, I'm even wearing an Apple Watch these days and am enjoying it quite a bit. I started wearing the Apple Watch that was included with the Delta Trainer service that I reviewed earlier this year and then when the series 6 watches came out, I bought one mainly for the always-on display. I am really surprised by how much I love this watch!
CHOETECH 2-in-1 MagSafe fast wireless charger – I was using the Kikr wireless charger which I actually like better than this one, but this one looks so much nicer. The problem is that it has trouble holding my iPhone in the Pitaka case even though the Pitaka case has a steel plate to make it Magsafe compatible. [

NEW

]
Moshi 3-in-1 Universal USB Cable – Since switching to the iPhone from Android, I have been using this braided cable. I like it because it easily transforms from micro USB to USB-C to Lightning.
Huawei P30 Pro – I charged this phone up and have been using it as my bird watching camera! It takes better zoomed pics than my iPhone 12 Pro Max to my eyes [NEW]
Computers and accessories:
Other home gadgets and equipment:
Photography gear:
Audio / video / home theater gear:
VIZIO V705x-H1 4K HDR Smart TV – I recently upgraded from a M65-F0 65in Vizio TV to a 70 inch because bigger is always better when it comes to TVs! The new one feels familiar as the interface for the smart features are the same, but the updated remote is an improvement.
Apple AirPods Pro earbuds – These are my first Apple AirPods and I am really loving them. They aren't the most comfortable earbuds that I've used, but the noise-canceling feature and the fact that they pair perfectly with my iPhone and MacBook Pro make them so convenient to use.
Car gear:
I've pared down my car gear/gadgets to pretty much nothing lately but have plans to work on a new smartphone powered media setup as I did a few years ago.
Miscellaneous gear:
Flashlights:
Gear bags, pouches, cases, wallets, and other items of holding:
Other gear:
My most used Apple apps: