We use affiliate links. If you buy something through the links on this page, we may earn a commission at no cost to you. Learn more.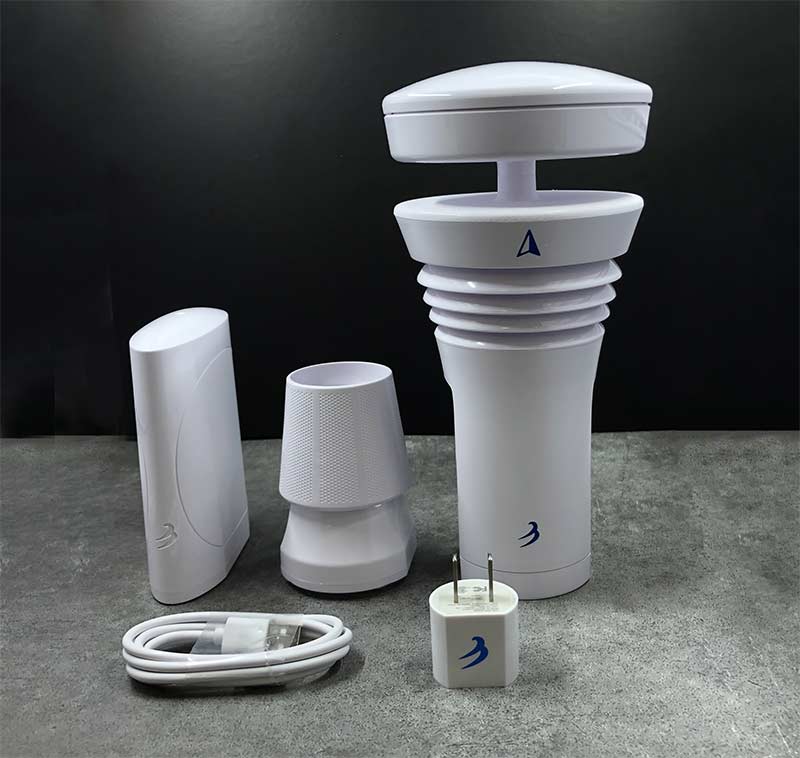 REVIEW – How hot is it outside? What's the humidity right now? How fast is the wind blowing? How much did it rain last night? These are all questions we've probably asked at one time or another and we can find generalized answers by launching our favorite weather apps. But those apps don't provide accurate info for the weather conditions at your exact location. For that type of detail, you need your own weather station. If that sounds way too complicated to set up and use, I have a weather system to show you that is the exact opposite of complicated. It's the Tempest home weather system from WeatherFlow and it's pretty awesome. Let's check it out.
What is it?
The Tempest is a home weather system that provides temperature, humidity, wind speed, rainfall, UV index, pressure, and a lightning sensor in a wireless, maintenance-free, solar-powered package that has no moving parts.
What's in the box?
WeatherFlow Tempest weather sensor
WiFi hub
Pole mounting bracket
USB power cable for the WiFi hub
AC adapter
Design and features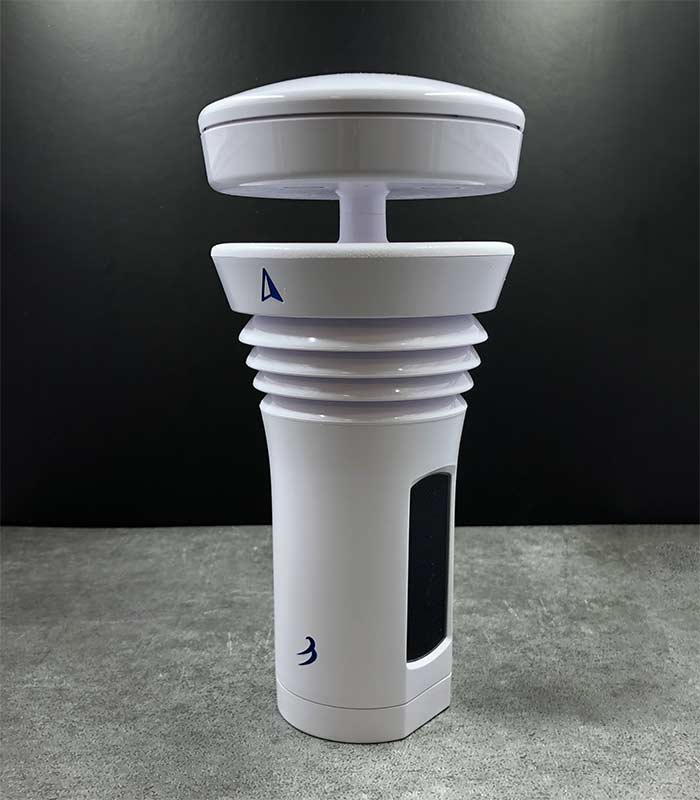 There are two parts to the home weather system. First of all, the part that goes outside is the Tempest weather sensor which is a funnel-shaped white plastic module with a variety of built-in sensors including solar power and no moving parts.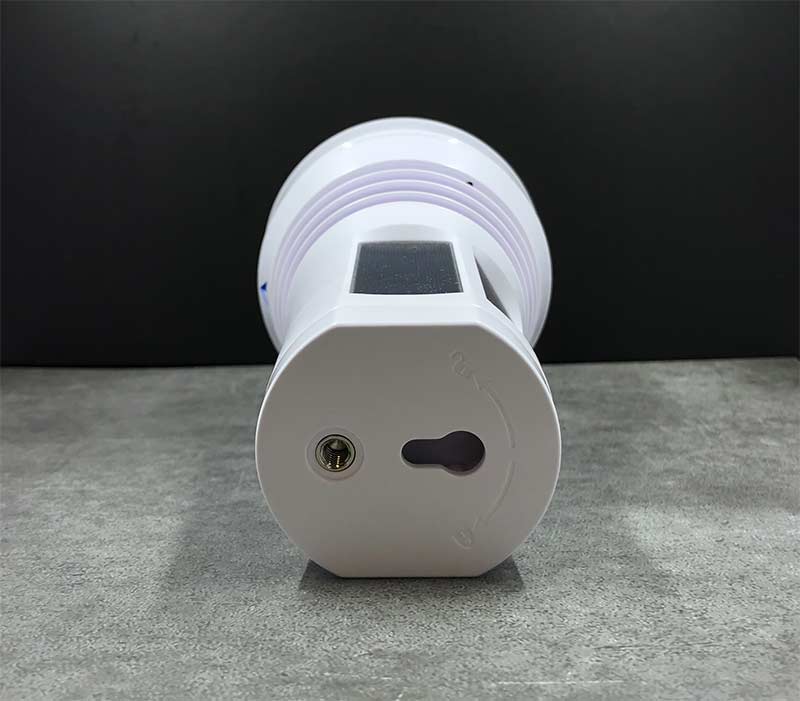 On the bottom is a removable post mount that has a keyhole slot for a screw (not included) and there's also a threaded socket for tripod style mount.
The WiFi hub goes indoors and it's also made of white plastic. The back edge of the hub has a micro USB connector for the power cord and above the power port is a status LED.
Installation
There are two options for mounting the weather sensor outdoors. You can mount it to the top of a flat surface like a fence post or deck railing by using the keyhole slot on the bottom of the weather sensor. Surprisingly, a screw isn't included with the system so if you decide to mount it this way, it's up to you to find one.
When I was getting ready to do the install for this review, I had planned to put it on top of a 10ft post across from my house to get the system up off the ground and in an area where there wasn't as much tree cover. Unfortunately, I couldn't find a screw the right size. Luckily, I was able to use the other mounting method…
The pole mounting bracket doesn't require any screws, but it does require a 1-inch pole which isn't included 😉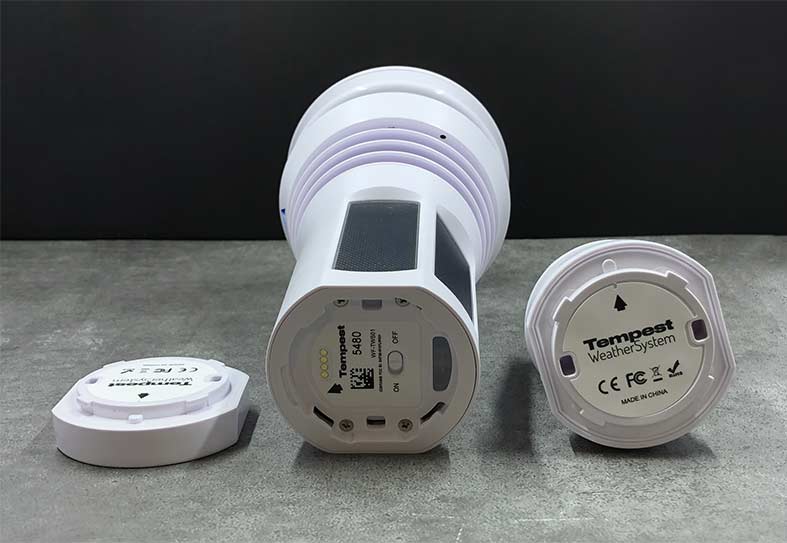 The pole mount bracket has two parts and it attaches to the weather sensor by removing the keyhole slot mounting plate on the bottom.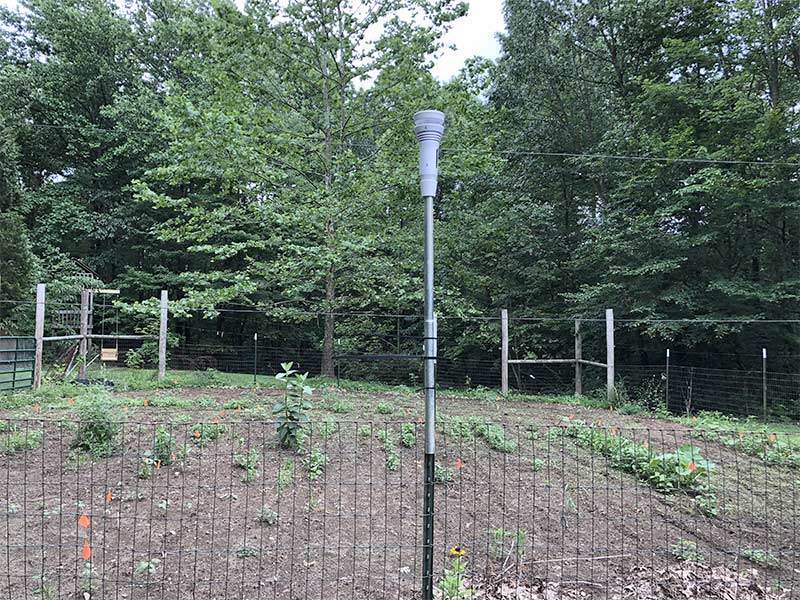 I was lucky and was able to find an old pole we'd used for a bird feeder and I used some wire ties to lash it to a metal fence post across the road from my house. In the image above, you can see the Tempest weather sensor mounted on the post. There's an arrow on the sensor that you have to point north so that the wind direction data will be accurate, but otherwise, it's super easy to mount.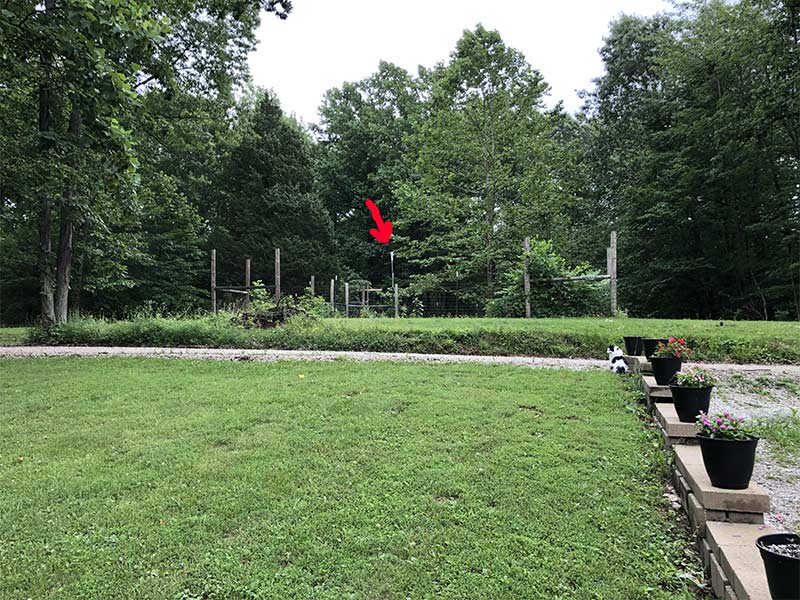 In this image, I'm standing on my front porch looking at the weather sensor across the road.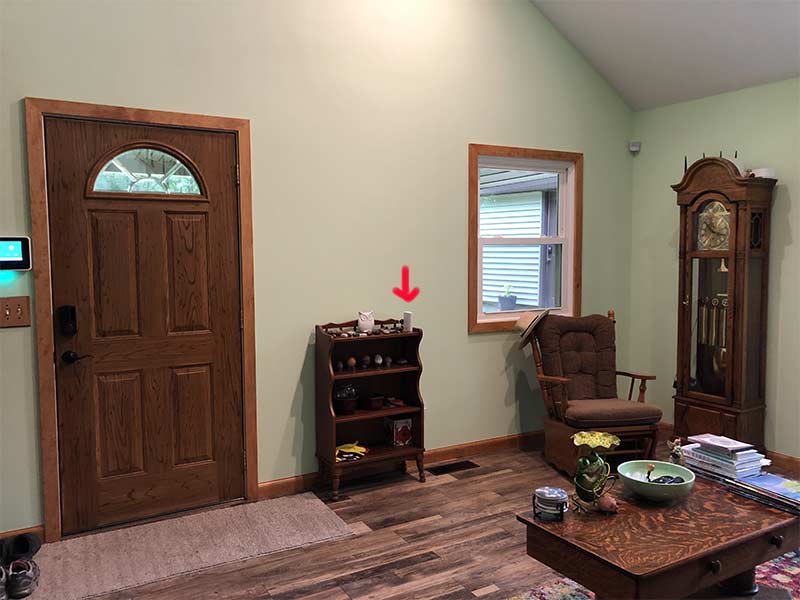 And here is where I have located the WiFi hub that is near my WiFi router which is on top of the grandfather clock. See the antennas of the Synology router? How far can you separate the hub from the sensor?  They can maintain a connection up to 300 meters (1000 ft+) unobstructed, in a clear line of sight.
The Tempest app and web app
The Tempest app's interface looks similar to other weather apps with the current weather info and 10-day forecast but it actually offers a lot more detail than other apps. First of all, you can switch to the live view of the sensor that updates automatically to show live wind speeds, temperature, lightning strikes, and more.
On the 10-day forecast page, you can click on the day to see more info about that day including an hourly forecast that includes the forecasted temperature…
… % chance of rain, and wind speed.
Even more information can be found on the sensor page by clicking each item. For example, you can check past rainfall data, wind speed data, lightning strikes, and more.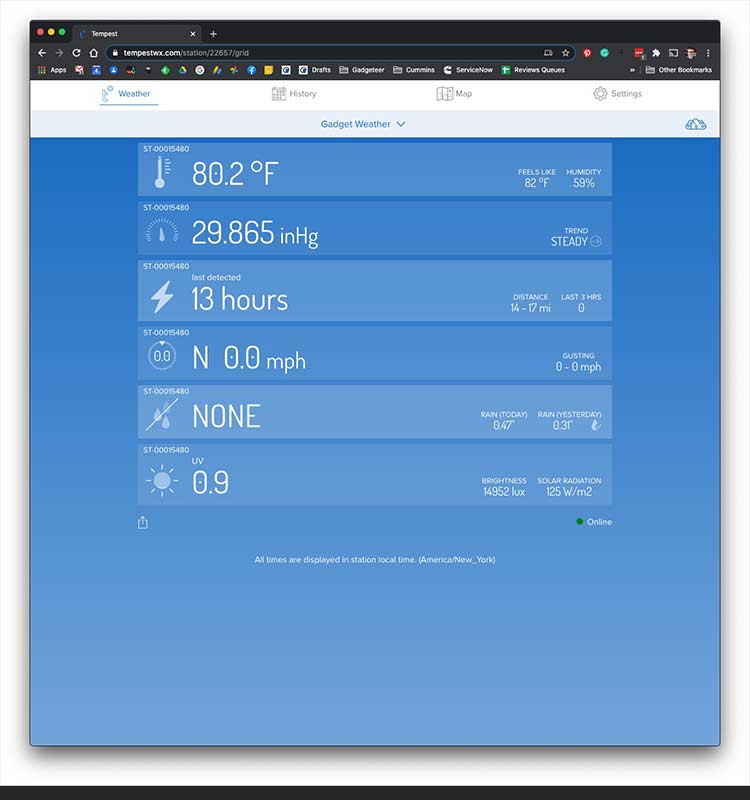 You can also view the data through your desktop computer by logging into your account through the Tempest web app.
You might wonder how the Tempest can provide rain data when there's no physical rain collection gauge on the sensor. Well, it actually uses haptics to detect rainfall.
When well sited and calibrated, the haptic sensor can measure rain accumulation very accurately (90-100% accuracy in Tempest and 80-100% accurate in SKY) compared to accumulation measured by a conventional rain gauge, which should also be well sited and co-located.

A conventional rain gauge can be highly precise but a haptic sensor is able to provide details on rain start time, event duration, relative intensity and rain rate at 1 minute resolution! Not to mention there is no need for the user to manually collect data after each rain event.
How cool is that? I say it's very cool!
Other features
You can use the Alexa skill and Google Home actions to report the weather and temperature info through your smart speakers.
You can also use IFTTT to perform actions based on AirTemp, Humidity, Pressure, WindAvg, WindDir, WindLull, WindGust, Rain, UV, Brightness, solar radiation, and LightningStrike. Some ideas would be to turn on the AC or water sprinklers based on the temperature.
The app also sends your device notifications about lightning strikes, rain start, and more.
What I like
No moving parts
No maintenance
No batteries to charge or separate solar panels to mount
Simple to install and use
No subscriptions
What I'd change
Include a #10 mounting screw
Final thoughts
From the ease of installation and the usability of the app to all the data that is collected and available in real-time, the WeatherFlow Tempest smart home weather system is a dream come true for any weather buff. I've enjoyed using this no-hassle weather station and hope to continue to use it for a long time to come.
Price: $329.00
Where to buy: WeatherFlow
Source: The sample for this review was provided by WeatherFlow.