Welcome to The Gadgeteer! Are you obsessed with the latest smartphones, gadgets and geek toys? Then you are definitely at the right place! Our reviews will tell you what it's like to use the products. We always give you the good with the bad and do our best to keep it simple, informative and fun.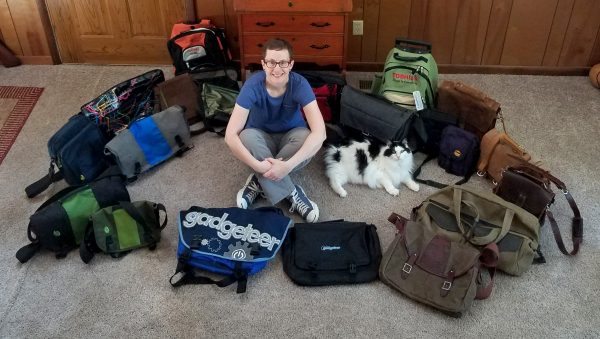 Julie Strietelmeier
Owner, Editor in Chief
[Columbus, Indiana]
I was born a gadget freak. This is a fact that can be proven by looking at a note written by a teacher on the bottom of one of my grade school report cards. "…Julie continues to bring little toys and things to school to trade with the boys…" Lucky for me, my parents never condemned my love of tech. My Dad actually encouraged it, by allowing me to dismantle old household devices in order to retrieve the magnets from their motors. As for computers, I started out with a Texas Instruments TI/994a computer, then several Commodore 64's, an Atari ST, various home built Windows boxes and currently a 13″ MacBook Pro. My smartphone usage is in constant flux. I get bored easily and can never get enough new devices to try.
After running 3 successful dial-up BBSes (Bulletin Board Systems – remember them?) from 1990 – 1996, I started The Gadgeteer as a small hobby site on the Geocities free community pages back in the summer of 1997. By December of that same year, I purchased the domain name of the-gadgeteer.com and within 3 years, The Gadgeteer grew to become one of the most trusted product review sites on the net. Recognized by Microsoft, the Wallstreet Journal and many other industry sources as the site to go to for real hands-on reviews without the fluff…
Since 1997, we've reviewed hundreds of products and I want to express my appreciation to the more than 150 product reviewers that have contributed to this site over the years. The wide range of expertise from these folks has contributed to the credibility of our product reviews. So thanks again to everyone who has contributed thus far to The Gadgeteer.
Sign up for our email newsletter which is sent out at 8am EST on Monday, Wednesday and Friday. You'll never miss a post!
And now, here's information about my team: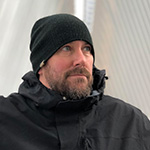 Alex Birch
[Oakland, CA]
Alex has been developing consumer products for over two decades across multiple industries. Roots in snowboarding and cycling let his passion lead throughout his career and its many paths. Gadgets, bike parts, and guitars can be found strewn throughout the home he shares with his wife, teenage children and two dogs that actually rule the house.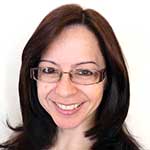 Kathleen Chapman
[Fort Worth, Texas]
Kathleen has always enjoyed the sciences – in particular biology and entomology since she was a little one lying on her stomach staring at ants. Then she switched gears and briefly worked as an end user services tech in the private sector before becoming a stay-at-home mom and home educator. When smart mobile devices became popular she was hooked. Now she is also a Gadgeteer and loving every minute!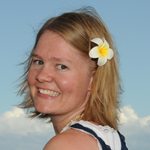 Ryan Chapman
[Kent, Washington]
Ryan Chapman is a proud Husker fan, martial artist, and avid reader of sci-fi/fantasy. Her passions are gadgets and gaming; preferably FPS or RPG games, and, as one of the younger Gadgeteers, remembers the first real gadget of her own being a pair of headphones and a portable CD player. Her favorite type of gadgets are gaming accessories and any kind of case for her iDevices.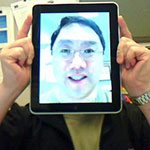 Andy Chen
[Oakland, California]
Andy Chen is a Fire Prevention Officer/EMT and former Electronics Specialist with the FBI. His interests include wireless devices and everyday-carry gadgets.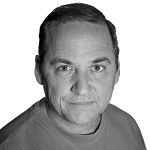 Mike Dixon
[Muskegon, Michigan]
Mike Dixon is a software developer who started writing code in the 8th grade. His love for electronics took him to Washington State via the Navy where he transitioned into computers in the early 1990's.
He later worked for Microsoft Press as a technical editor and then Microsoft as a tester and developer support engineer. In 2000 he went out on his own as a software developer with CoffeeCup Software and is still writing applications for them.
He is a lover of anything tech related and also an avid photographer. You can see some of his photography at www.mikedixonphotography.com.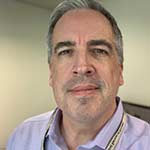 Erik Faust
[Woodbridge, VA]
Erik is a social scientist for the federal government and spends probably too much time roasting coffee, riding his bike, drumming and taking pictures.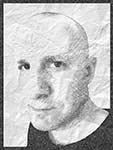 James Garriss
[Wake Forest, NC]
James has a Bachelors in Engineering and a Masters in Divinity. He works as an engineer for The MITRE Corporation and plays Dota and grows veggies and flowers in his spare time. He has been married to his wife for 26 years, and they have 2 children.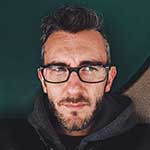 Jacob Haas
[Lebanon, PA]
Jacob is a creative director at a national insurance and financial services publication and has over 15 years of graphic design and digital publishing experience. He has been enthralled by electronics and gadgets from an early age and is always looking forward to his next favorite toy. He loves Moleskines, satchels, and coffee.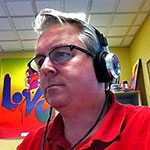 Bill Henderson
[Orlando, Florida]
Bill Henderson is a pathetic Apple fanboy who also loves audio, especially headphones and earphones. He has years of experience reviewing music for the Orlando Sentinel newspaper. He is currently an Art Director at Scholastic Book Fairs in Florida.
Steve Holt
[Martin, Tennessee]
Steve Holt is Director of Marketing and Operations at Savant Learning Systems. He has also been a professional speaker and consultant for over 10 years on various topics such as marketing, social media, leadership, and small business development, and he is also married with 4 kids. You can find out more about Steve at www.steveholt.com.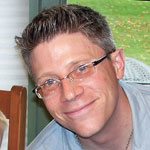 Andy Jacobs
[Fort Wayne, IN]
The qualities of a gadget that pique my interest are design, functionality, and practicality. I'm fiendishly fond of getting my hands on a new gadget to plumb the depths of its features and help owners to learn something they might not have otherwise known or to educate potential buyers and aid them in a purchasing decision.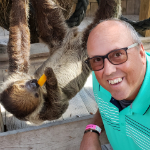 Garry Kolb
[The Villages, FL]
After a successful 35-year career in information technology in mid-Michigan, I am now happily retired and living the dream life in The Villages, Florida with my fun-loving and very tolerant wife of over 35 years. When not playing golf, pickleball or water volleyball, I like amazing our neighbors with our automated home and fiddling with new gadgets.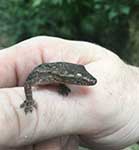 Dave Moore
[Rochester, NY]
Dave lives near Rochester NY and is a life-long gadgeteer. When he was seven, he took his mother's vacuum apart. Four years later, his mom was going to throw the box of parts away, but Dave had gained enough knowledge to not only put it back together again but fix the problem. His mom still has the vacuum.
Dave has degrees in Electrical Engineering and Computer Technology, and he has traveled all over the world working on semiconductor ingot furnaces, glass forming machines, particle accelerators for cancer treatment, arena and stadium display systems, industrial printers and factory automation.
He and his wife of 25 years have two daughters. In his spare time, he loves to go to the movies, tinker with cars, and fiddle with all manner of gadgetry.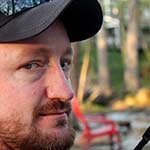 Samuel Pair
[Colorado Springs, CO]
Samuel has always enjoyed gadgets; especially when it comes to home electronics, kitchen gadgets and photography. Enjoying the outdoors, watching baseball and playing board games takes up a majority of his free time. Having spent over 15 years in industrial construction throughout the United States, he now enjoys a more relaxed life in Colorado.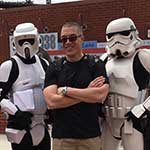 Bob Patterson
[Philadelphia, PA]
Bob is a digital marketer by day and an artist at night. A lifelong lover of gadgets, Bob is particularly obsessed with everyday carry (messenger bags, briefcases & backpacks) and cooking gear. He's passionate about music (especially punk rock), cooking, Philadelphia sports, coffee, scotch whiskey and all things rum. His Yoda tattoo is proof positive of his hardcore love for sci-fi and fantasy in all their forms. Bob's hobbies are tolerated at home by his wife of 25 years, his two children, and their rescue dog Lani.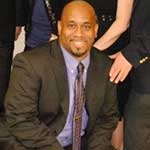 Julian Perry
[Far Rockaway, NY]
Julian has been a fan of all things technology from his early childhood when taking every gadget apart, and putting it back together to figure out how it worked and what it could do better, was a part of his every day tinkering. He studied technology and is a confessed gadget nerd. He is currently an IT Manager for a NYC agency, and he is also the owner of 247 Creative Studio Inc.; a photography/cinematography company, and the Founder and CEO of The Perry Foundation Inc., which is a Charitable Organization. He is of course, a Gadgeteer at heart.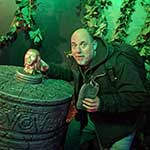 Joe Porletto
[Seattle, WA]
Joe became a Maker at the age of ten after piecing together a Sinclair ZX80 that his grandfather had given him. The bug bit him hard and he's been tinkering, building, deconstructing and generally creating gadgetry mayhem ever since. Joe lives in Seattle with Addy, his rescue pitty, and Chino, his blind kitty.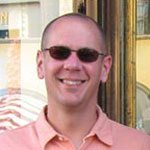 Dave Rees
[Renton, Washington]
Dave Rees is an avid tech/gadget guy at both his day job and on the side as well. He is a dedicated athlete, Apple fanboy, and family-man.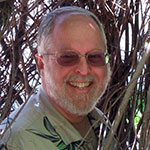 Smythe Richbourg
[Durham, NC]
Smythe Richbourg has been an avid Mac user since getting his first Mac in 1987. A lifelong gadget fan, he's been hooked on the modern electronic organizer since getting the very first Newton. He lives in Durham, NC, with his wife, and whatever dogs and daughters happen to be home at the time. He's also an amateur photographer and cyclist.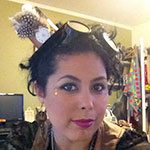 Elizabeth Rodriguez
[New Hyde Park, NY]
Liz is an IT gal by trade who loves computer geekery, coffee, and of course, gadgets! In her spare time she likes to tinker with photography and work on tech projects.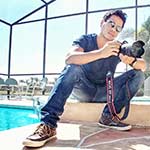 Raul Sanchez
[Tampa, Florida]
Raul is a photo taker and video maker as well as a lover of gadgets, especially the small portable ones. He shoots photos from fashion to concert to portrait to travel photography and makes music videos to commercials to special interest videos. When he's not running around the streets, on rooftops, or in nightclubs taking pictures or creating videos, he's probably at the gym super late at night, like around 1 or 2 in the morning. Seriously, like 1 or 2 in the morning.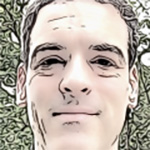 Howard Sneider
[Burlington, MA]
Howard Sneider lives northwest of Boston and consults in the Bioprocess field. Growing up, he took as many things apart as he could in the house to see how they work. (They weren't all reassembled.) These days, in nearly every setting he finds himself, he is the resident gadget guru. Howard lives with his wife, two children, and pet turtle. In his free time, he does what he can to stay active and, of course, play with gadgets.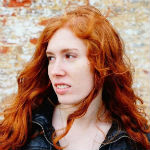 Helena Stone
[New York City, New York]
A native New Yorker, Helena holds a Masters in Digital Imaging and Design from NYU. Helena loves all things in the consumer electronics world, but she has an especial fondness for mobile and audio devices. When she is not busy testing out new gear, she can be found trotting the globe, looking for the next hot gadget.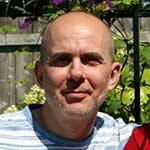 Michael Strange
[Macomb, MI]
I live in the Great state of Michigan with my 8 year old puggle Zoey. I love the change of seasons and think that a Michigan Fall should be on everyone's bucket list. Huge Tigers, Pistons, Red Wings, and yes, unfortunately, Detroit Lions fan. I also Love University of Michigan football. GO BLUE!
I go to the gym 4 to 5 times a week and in my free time, I love to watch movies, take photographs, and even draw when I'm in an artistic mood.
I've been fascinated with technology ever since I received an Atari 2600 for Christmas circa 1980. Self-admitted Apple Fan Boy. I love getting my hands on new tech. Especially anything Apple or Home Theater related. I'm truly awed and inspired by all of today's technology. It's a great time to be alive.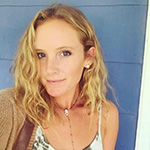 Emily Vsetula
[St. Petersburg, FL]
USF Alumni, Emily, is a freelance content creator, blogger, and writer. Occasionally, she writes book reviews for Amazon, and aspires to self-publish a novel of her own. In this exercise enthusiast's free time, you may find her blissfully rollerblading the waterfront sidewalks of south Florida by day and in a comedy club double fisting sangrias by night.
WEBSITE DESIGN
We're using WordPress with a customized skin from Thesis.
The logo was designed by Daniel McNutt of DRM Designs.
—
All user comments on this site are the opinions of their respective authors and do not necessarily reflect the views of The Gadgeteer. We are not responsible for user comments authenticity or accuracy.
—
All posts and images on this site are the sole property of The Gadgeteer and may not be copied or reposted on other sites without permission.
Sign up for our email newsletter which is sent out at 8am EST on Monday, Wednesday and Friday. You'll never miss a post!