Ways you can follow and subscribe to The Gadgeteer
We want you to become a regular reader, so here are several ways that you can always stay up to date with what we're posting here on The Gadgeteer. Choose the method that works best for you.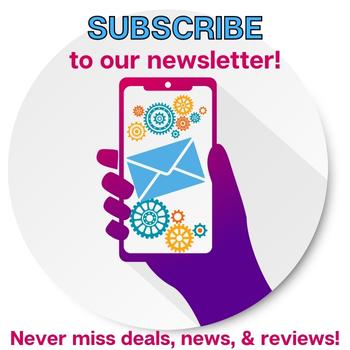 CLICK to subscribe to our email newsletter

(sent every Monday, Wednesday, and Friday mornings). No annoying ads, just gadget news and reviews!
Gadgets and gear that I use every day:
Social Media:
Become a fan of The Gadgeteer on Facebook
Follow The Gadgeteer on Flipboard
Follow The Gadgeteer on Twitter
Follow The Gadgeteer on Pinterest
Follow The Gadgeteer on Tumblr
Follow The Gadgeteer on Instagram
Subscribe to The Gadgeteer's YouTube channel
RSS Feeds:
RSS Feed of new posts
RSS Feed of new user comments to our news and reviews