We use affiliate links. If you buy something through the links on this page, we may earn a commission at no cost to you. Learn more.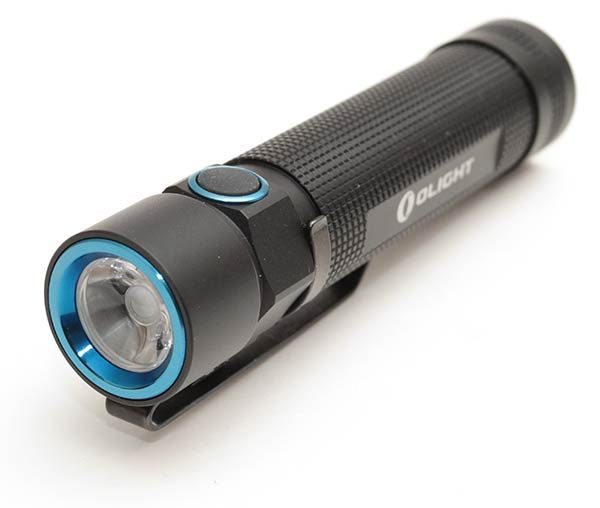 A flashlight that is small enough for your pocket but casts a bright beam of light is an important part of everyone's EDC. But the downside most flashlights is that their batteries always seem to be dead just when you need to use one. The Olight S2R gets around that problem because you can recharge the battery right in the flashlight. Let's check it out.

What is it?
The Olight S2R Baton is a small pocket sized LED flashlight that has six light modes and a rechargeable battery.
What's in the box?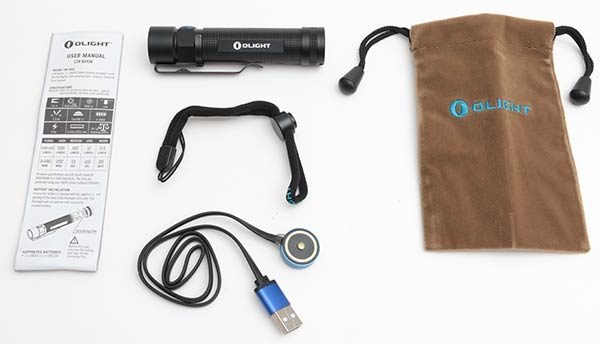 Olight S2R Baton flashlight
18650 battery
Lanyard
Drawstring bag
USB charging cable
User manual
Design and features

The Olight S2R Baton flashlight is 4.125 inches long, with a black steel case that weighs 3.6 oz (101.5g) and has knurling around the grip.
The flashlight has an IPX8 rating and uses a Cree XM-L2 LED which has a max of 1020 lumens when in turbo mode and a very dim .5 lumens in moon mode.
It comes with a detachable steel pocket clip and a lanyard that attaches to the eyelet in the tail cap.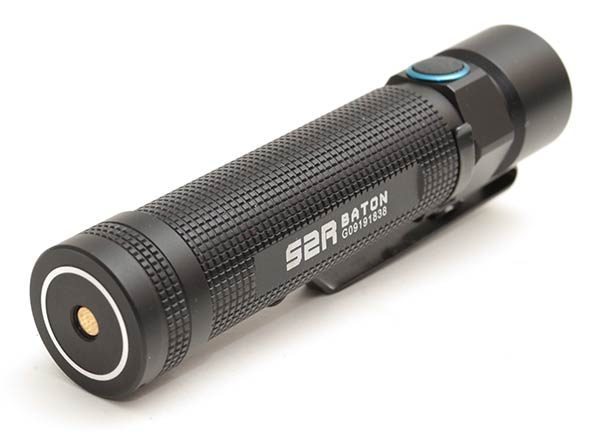 The S2R Baton flashlight has a side switch with a rubber cover for easy activation and really good tactile feedback. The side button also has an LED under it which glows red when the battery is low.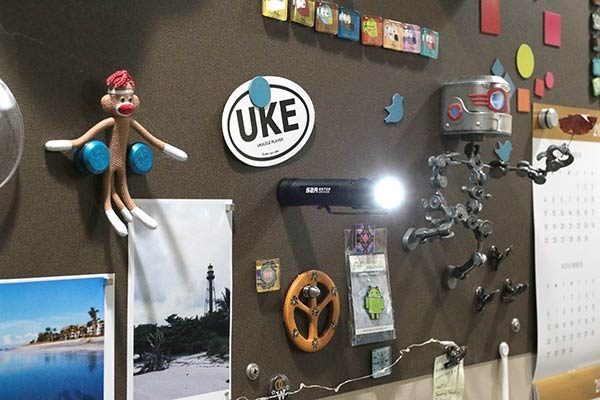 The tail cap is flat and magnetic. Which means that you can attach the flashlight to a flat steel surface for hands-free use.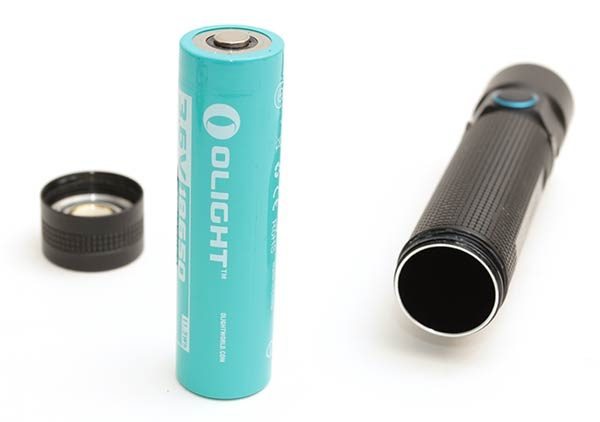 The tail cap unscrews to reveal the battery compartment. The Olight S2R comes with a3200mAh 18650 rechargeable lithium battery.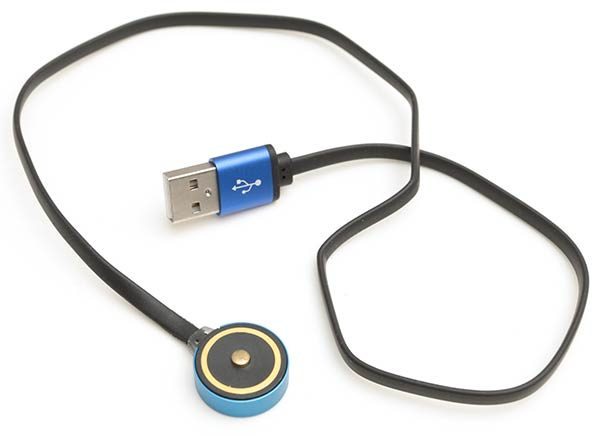 Charging is done using the included USB cable.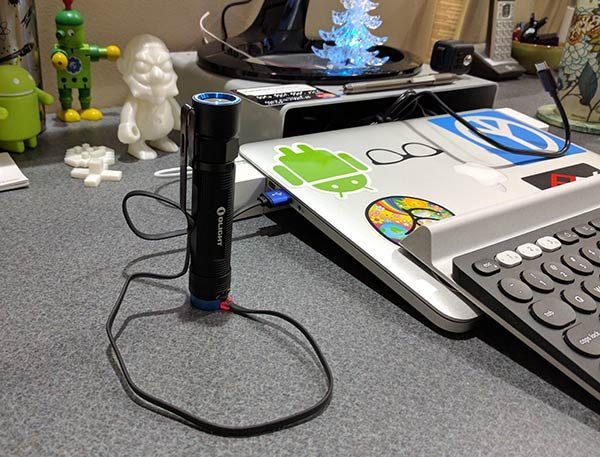 The flashlight connects to the charging cable via the magnetic tail cap. An LED around the cable glows red during the charging process.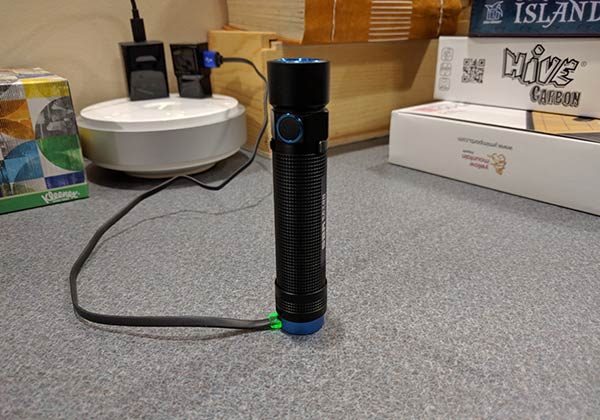 The LED turns green when the battery has finished charging.
Using the Flashlight
The flashlight has six light modes that have different power requirements.
Turbo: 1020 lumens, 2+190 minutes
High: 500 lumens, 200 minutes
Medium: 120 lumens, 13 hours
Low: 12 lumens, 120 hours
Moon: 0.5 lumens, 60 days
Strobe: Unknown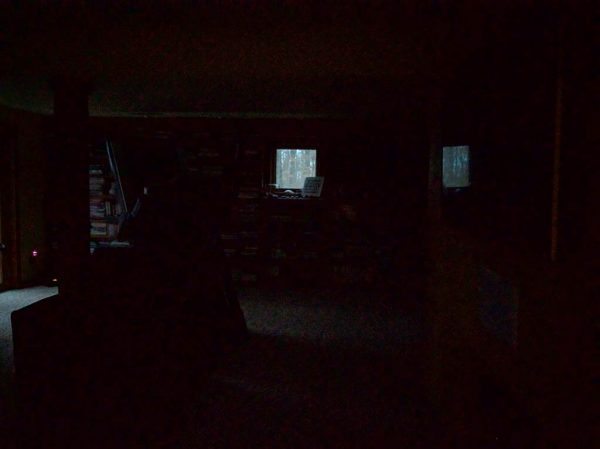 Here's my basement living room with the lights turned off. I used my Nexus 6P to take these images without using the flash.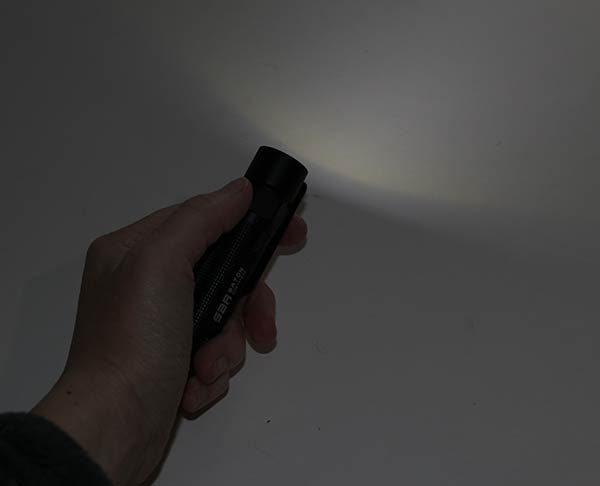 Pressing and holding the side switch when the flashlight is off will switch it on in moon mode. This mode is so dim that if you're in a well-lit room when you try it, you might think the light is still off until you look at the bulb.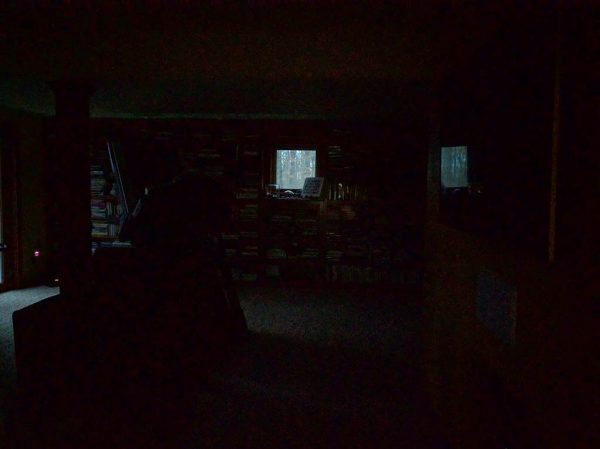 If barely changes the brightness of the room. This mode is most likely used for people don't want to ruin their night vision with a bright light, like when doing night / astronomy photography, etc.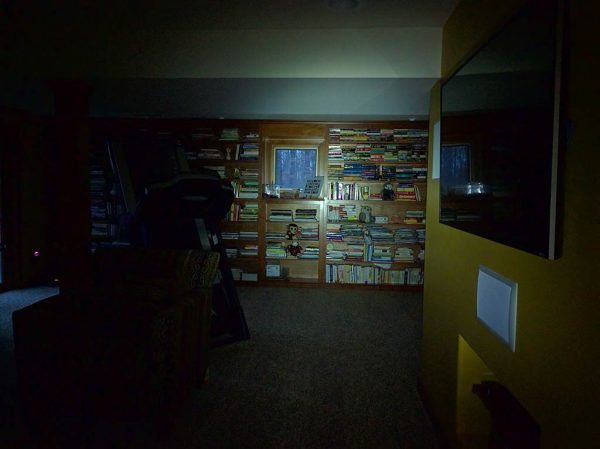 If you hold the side switch when the light is on, it will cycle through the brightness modes. The image above is with the flashlight in Low brightness mode.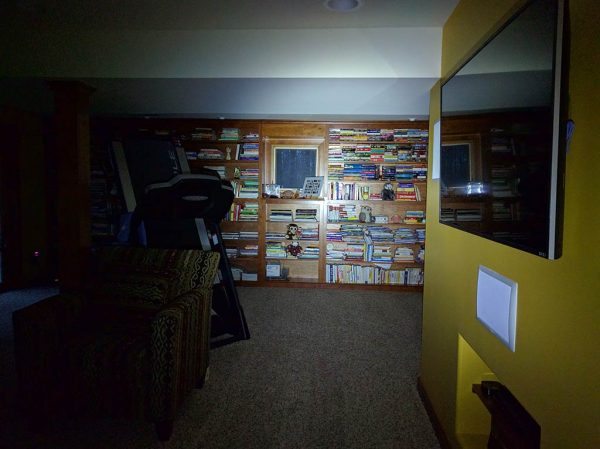 This is Medium brightness.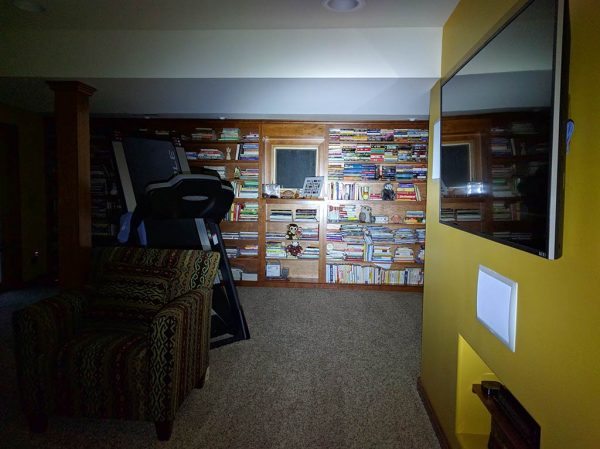 High brightness.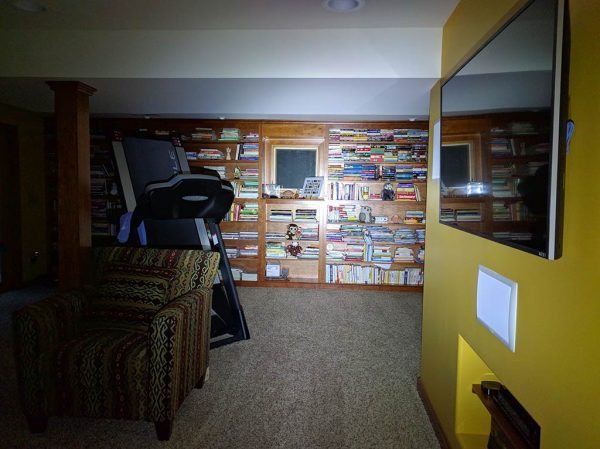 And the brightest level, Turbo mode. This mode is accessed by double pressing the side switch when the light is on.
Triple pressing the side switch puts the flashlight in strobe mode.
The Olight S2R also has a timer and lockout mode. The timer mode is used to set an automatic power off after 3 or 9 minutes and the lockout mode does what you'd expect it to do. It locks the flashlight so that button presses do not change the light mode.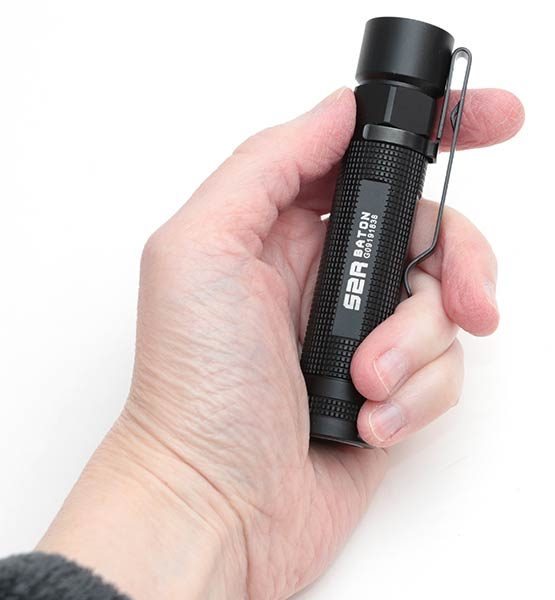 Final thoughts
The S2R is comfortable to use. I really like the side switch a lot better than tail cap switches because they are easier to press in my opinion.
The flashlight does get warm if you leave it in turbo mode for several minutes. It doesn't get warm enough to burn your hand, but it doubles as a nice hand warmer!
I really like the Olight S2R Baton flashlight. It's the perfect size for a pocket or bag, puts out a LOT of light and can recharge using a cool magnetic USB charging cable. I'll definitely be adding this one to my Julie's Favorite Gear page very soon.
Update 01/16/19
This little flashlight sits on my desk and although I need to use it very often, when I do, it's always ready to shine because it holds a charge for months. When it finally gets low, I can just pull out the nifty magnetic charger and walk away for a few hours while it does its thing and then it's good for another couple months of standby. I like the size and the easy to press button on the barrel. For something I don't use very often, it's one of my all-time favorite flashlights.
Source: The sample for this review was provided by Olight World. Please visit their site for more info.
Product Information
Price:
$72.95
Manufacturer:
Olight
Retailer:
Olight World
Pros:

6 brightness modes
Rechargeable battery
Easy to use side switch
Magnetic tail cap
IPX8 rating

Cons: