We use affiliate links. If you buy something through the links on this page, we may earn a commission at no cost to you. Learn more.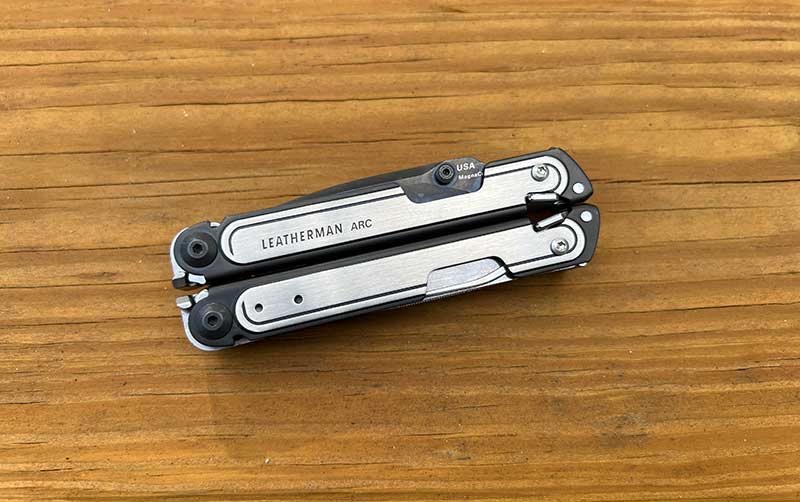 REVIEW – When it comes to multi-tools, it's hard to dispute that Leatherman is the leader in this category of EDC gear. The all-new Leatherman ARC multi-tool has officially launched and here is our unboxing of the Leatherman Arc and a first look!
What is it?
The Leatherman ARC multi-tool is a multi-tool built using their FREE magnetic technology with 20 built-in functions which is made in the USA and developed based on customer feedback.
Specs
Dimensions
Closed length – 4.25 inch (10.78 cm)
Open length – 6.45 inch (16.39 cm)
Blade length – 2.76 inch (7.02 cm)
Overall thickness – .68 inch (1.7 cm)
Weight – 8.6 oz (244 g)
What's in the box?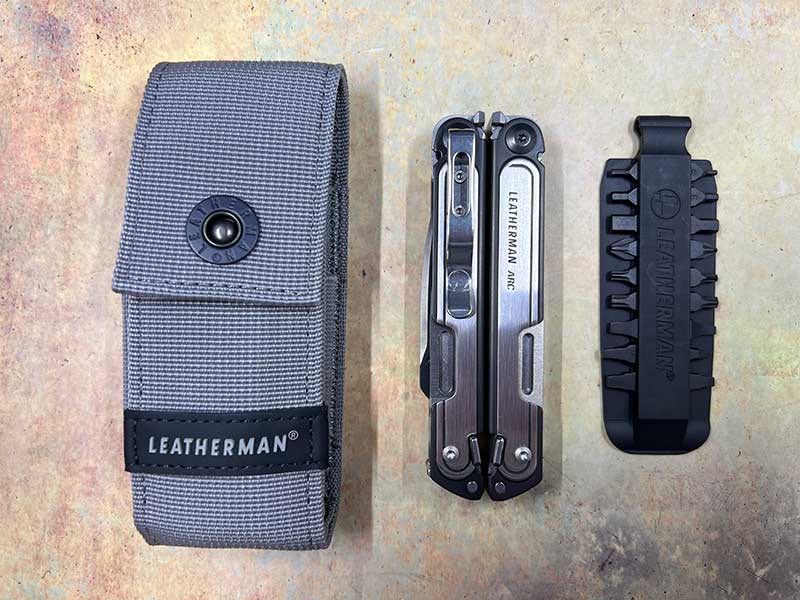 Leatherman ARC multi-tool
Belt case
Bit set (9 double-sided bits) with holder includes: Torx #10 & #15Torx #20 & #25Pozi #2 & #1Hex 1.5mm & 2mmHex 2.5mm & 3mmHex 4mm & 5mmScrewdriver 3/32" & 1/8" Robertson #1 & #2Robertson #2 & #3
Design and features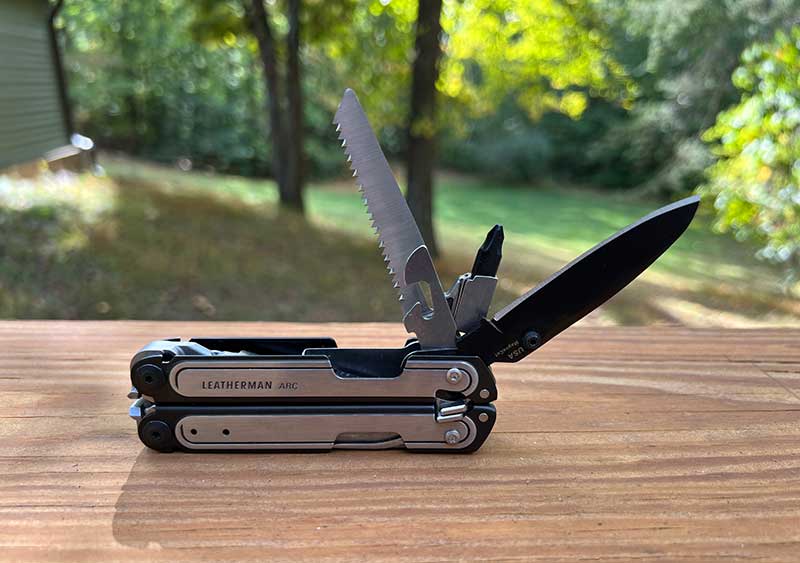 First of all, the black and stainless steel satin handles give a cool new style to the Leatherman ARC multi-tool. You would think that the stain finish on the handles would mean no fingerprints or smudges, but yeah, they still attract prints and smudges. That said, I don't think most people who use multi-tools really care about that kind of thing.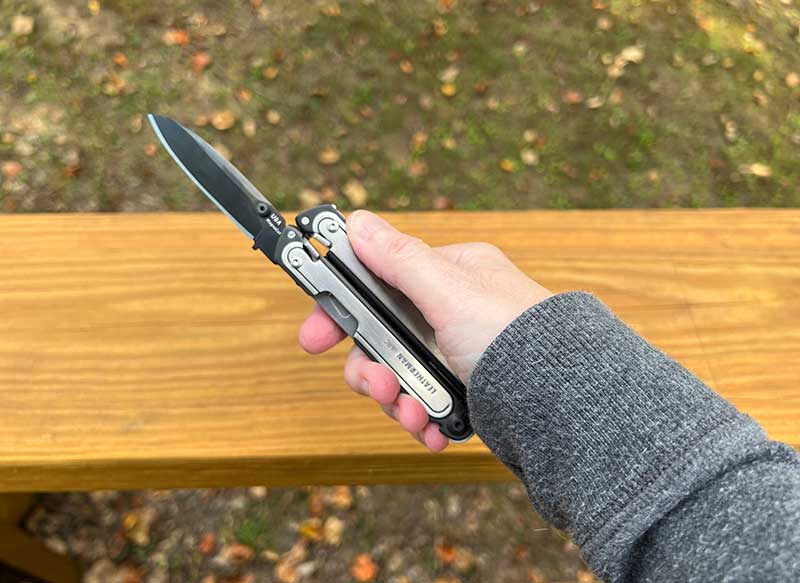 For the tools, on one side, you get a modified drop point CPM MagnaCut steel knife blade with a black DLC coating. If you haven't heard of MagnaCut steel, it's a new premium alloy that is designed to maximize edge retention, toughness, and corrosion resistance.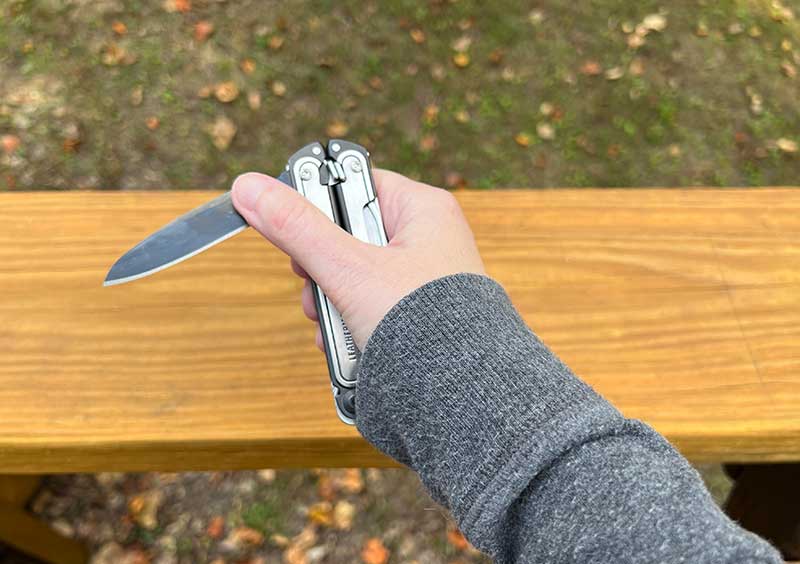 The blade has a black finish that looks sharp and it really is sharp too! The knife also features a thumb stud which makes opening and closing the knife blade super easy with one hand.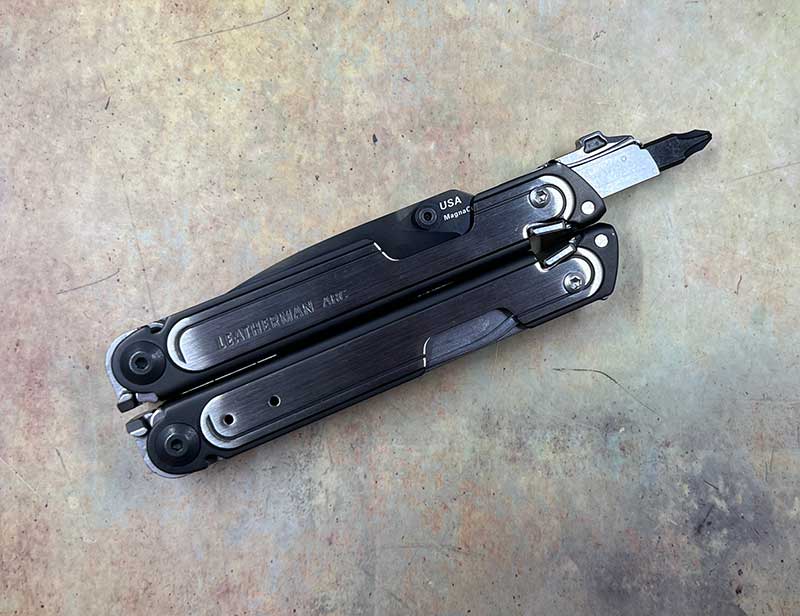 Also on the same side is a saw blade, a can opener, and a bit driver. This is one of the tools that many Leatherman fans have been asking for, and Leatherman delivered by adding one to the ARC multi-tool.
The bit driver holds the bits with friction so it's not difficult to insert and remove the double-sided bits. By default, there's a flat screwdriver/Phillips screwdriver bit installed in the driver.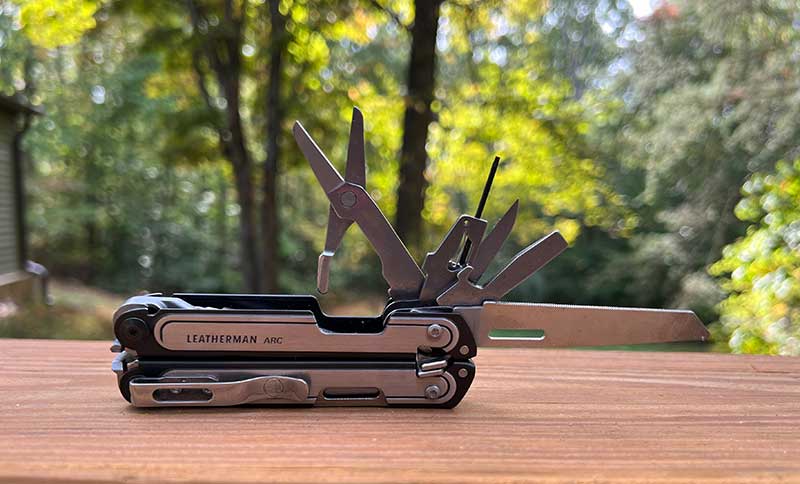 In the other handle of the Leatherman ARC multi-tool, you have a large file that is diamond coated and can be used to smooth wood or metal. The file surface is even on the bottom edge of the file blade. A thumb slot allows for a one-handed opening.
You also get a strong pry tool that has a built-in bottle opener, a sharp awl that has a built-in wire stripper at the base, a pair of small spring-loaded scissors, and there's a tiny bit driver.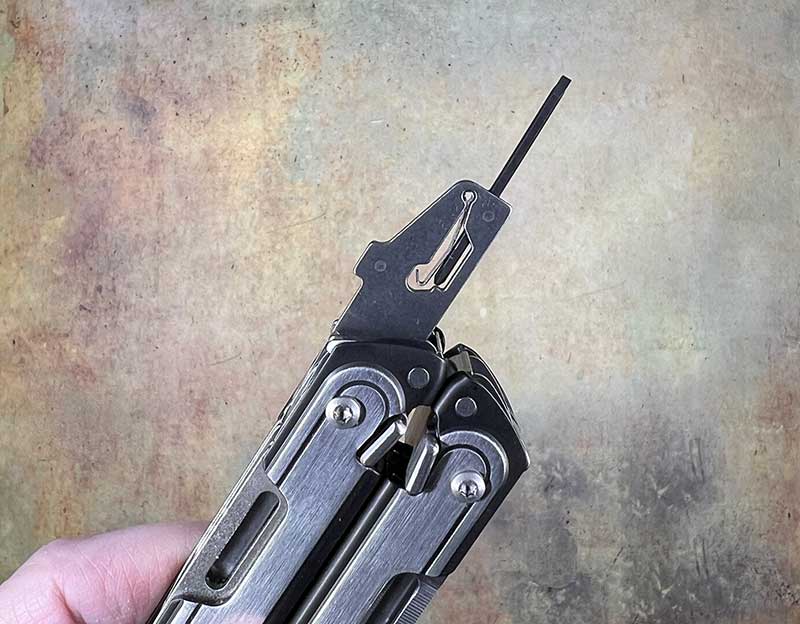 The small bit driver holds a dual-sided bit with flat and Phillips screwdriver tips. This little tool is perfect for those tiny screws in glasses and electronics.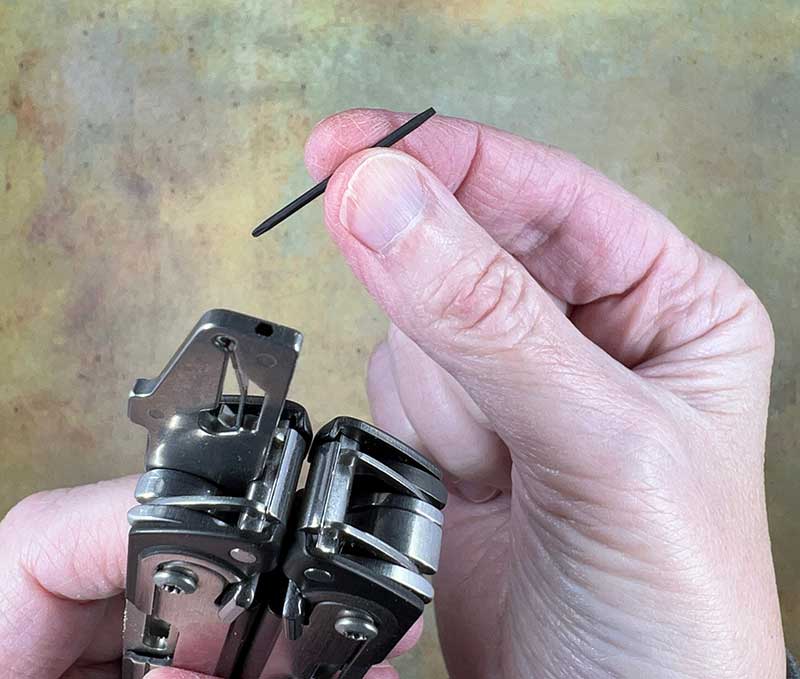 A spring clip holds the bit in place and allows it to easily be removed and reinserted. I would have liked to have seen an extra bit included for this slot for those just-in-case-I-lose-it instances.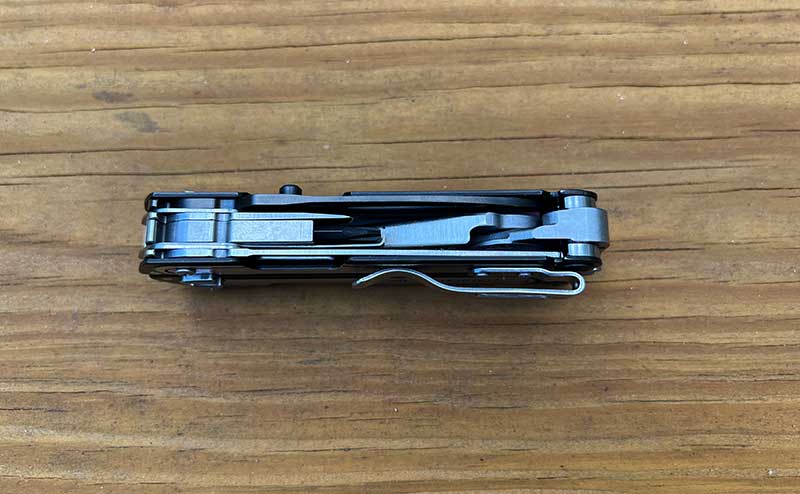 The Leatherman ARC multi-tool has a heavy pocket clip that can be removed if desired.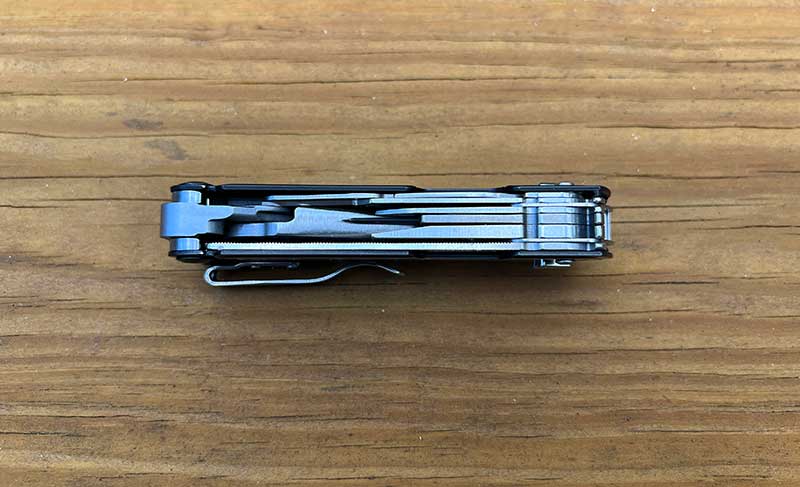 The ARC uses Leatherman's FREE tech which is designed to give you one-handed access to every feature of the tool even if you're wearing gloves. I personally have a little trouble deploying the tools in the handles that require you to roll the pad of your thumb over the little tabs at the base of the tools to lift and fan them out. I am able to do this easily with the large bit driver, but I have a problem deploying the can opener tool beside it.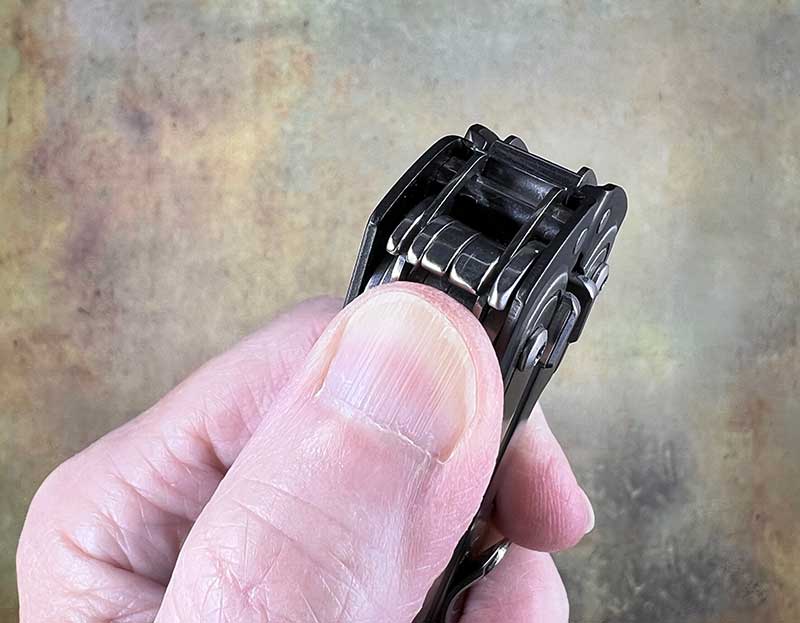 On the opposite side, I find it takes more pressure from my thumb to lift up the pry bar, small bit driver, awl, and scissors. I'm sure it's just a dexterity and hand strength weakness in my hands.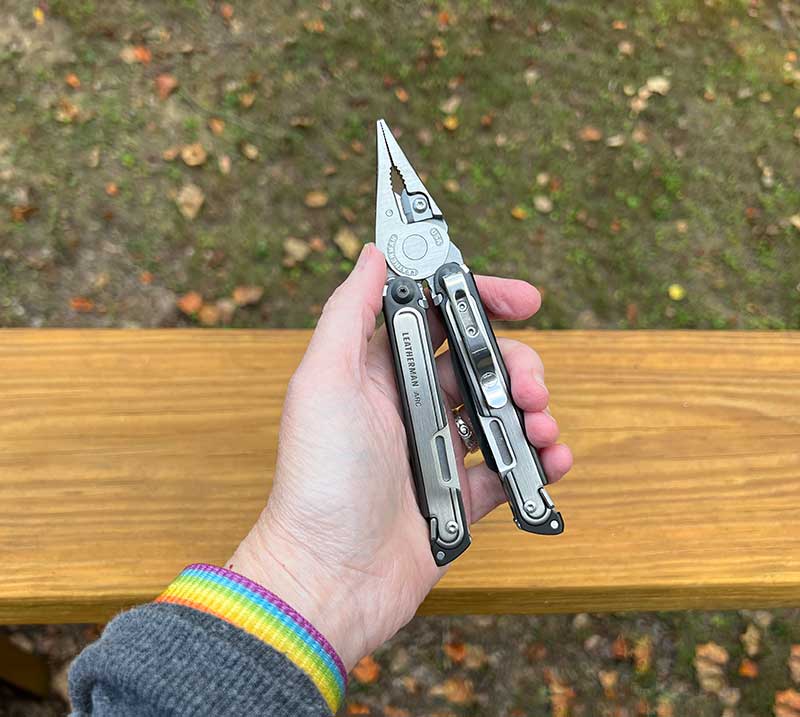 Opening the pliers is easy and fun due to the magnetic handles.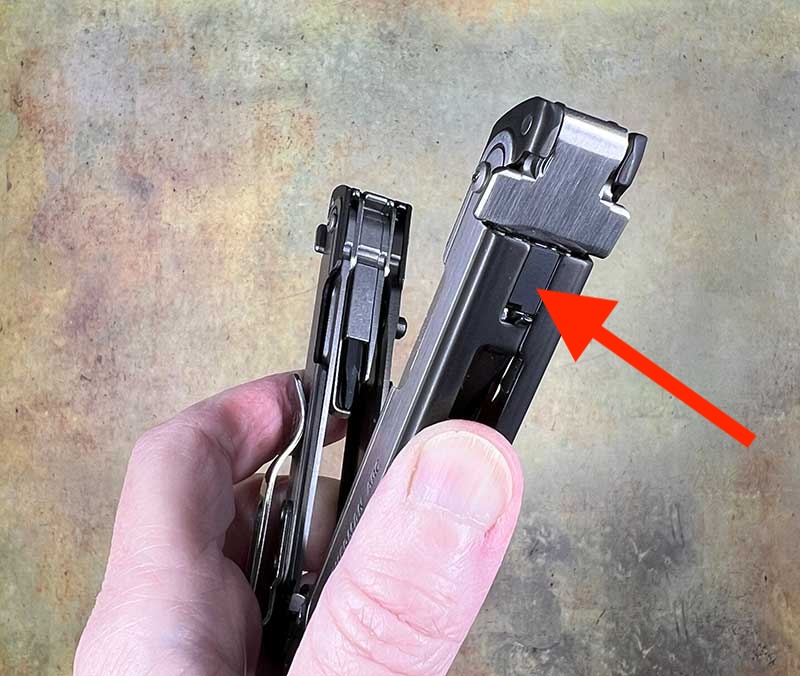 When you split the two handles apart to break the magnetic bond, you can flip the handles around to open the pliers like opening a butterfly knife. It takes a bit of practice, but once you get the action down, it can become a fun fidget toy.
Watch my unboxing of the Leatherman ARC multi-tool
What I like
MagnaCut blade
Easy deploy blade and tools
Bit drivers
25 year warranty
What I'd change
Final thoughts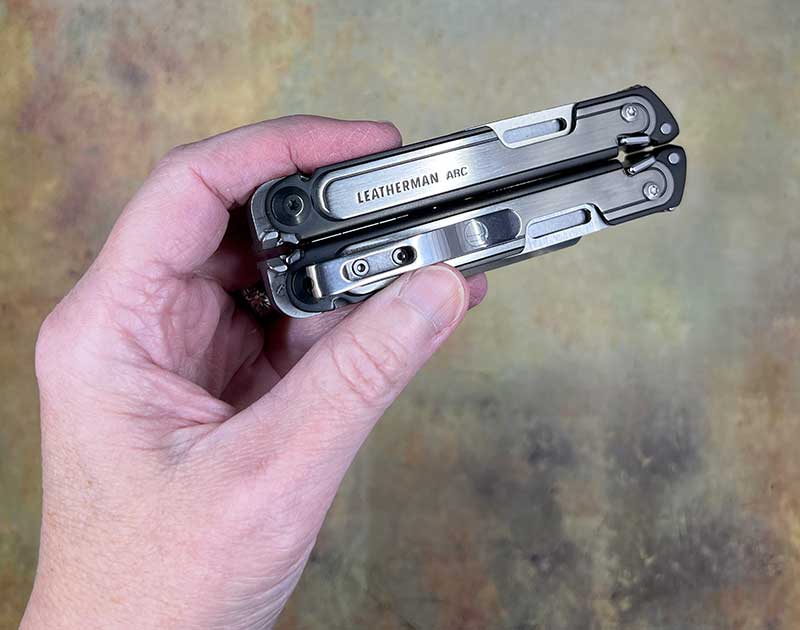 I've only had the new Leatherman ARC multi-tool for a few days, so I can't really speak to the longevity of this tool, but I can say that it feels extremely well-made and sturdy. I know people who have been using the same Leatherman multi-tools for over a decade and they are still going strong after heavy use. I don't worry that the new Leatherman ARC multi-tool will be any different. I anticipate some people may complain about the price, but a quick search for MagnaCut knives showed came up with single-blade knives well over the price of the ARC which has a lot more functionality. I think any EDC gear head would enjoy owning and using the Leatherman ARC.
Price: $229.95
Where to buy: Leatherman
Source: The sample for this review was provided by Leatherman.