We use affiliate links. If you buy something through the links on this page, we may earn a commission at no cost to you. Learn more.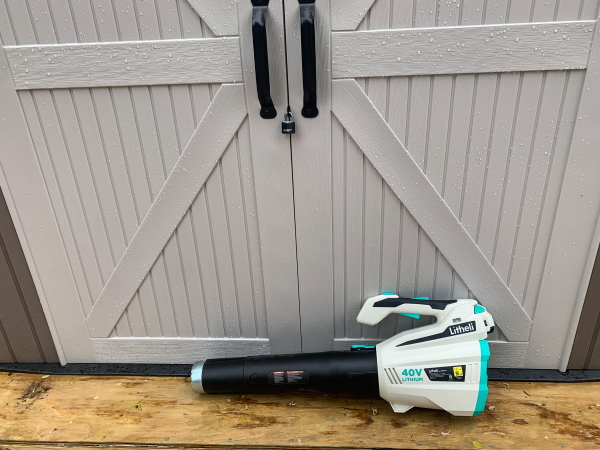 REVIEW – Here I am back again all excited as I get to test and review another Litheli product. In case you missed anything, so far I have reviewed the Litheli Chainsaw, Pole Saw, and Lawnmower, and I simply love their tools. This time around, I am reviewing the Litheli 40V Cordless Leaf Blower with Brushless Motor.
What is it?
The Litheli 40V Cordless Leaf Blower with Brushless Motor is an Axial Blower for blowing leaves, dust, snow, debris, and just about anything similar off of your lawn, deck, or hard surface.
What's in the box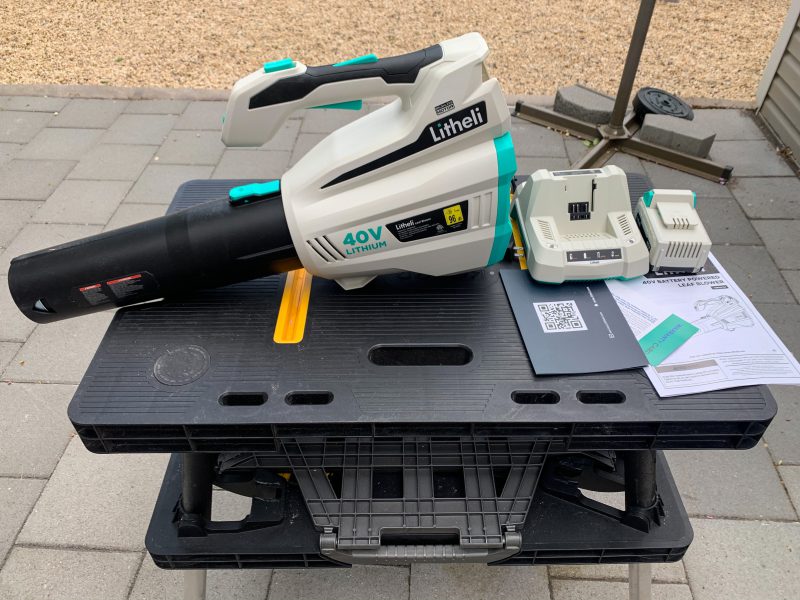 1 x Litheli 40V Cordless Leaf Blower with Brushless Motor
1 x Battery Charger
1 x Battery
1 x User Manual
Design and features
Features:
Axial Fan & Brushless Motor: Litheli cordless leaf blower equipped with upgraded brushless motor boasts great energy efficiency, 40% higher than brushed models. The axial fan generates the airflow with higher strength.
Turbo Mode & Variable speed control: Advanced turbo tech allows max airflow at 480 CFM with the max speed at 92 MPH, simply by pressing the turbo button. Variable speed control from 45 MPH to 76 MPH by rolling the dial in the front of the rubber-covered handle, suitable for blowing leaves, pine needles, grass clippings, dust, snow, and debris, on decks, pathways, lawns, and gardens.
Lightweight & Well-Balanced: Weighing merely 5.7 lbs, this blower significantly reduces the burden on the user's arm. The blowing tube naturally points at a downward angle when held in hand.
Easy to Use & Ergonomic Design:  This cordless leaf blower can be assembled in just 1 minute. Tapered tube concentrates the airflow better, minimizing the hazards of raised dust. A metal scraper around the tube mouth helps wipe off wet leaves and stubborn debris, so you don't have to bend over to pick them up.
Battery Share & Warranty: This leaf blower is powered by a 40V battery that works with all Litheli 40V tools. Litheli offers a max. 5-year warranty on the tool and a max. 3-year warranty on the battery & charger.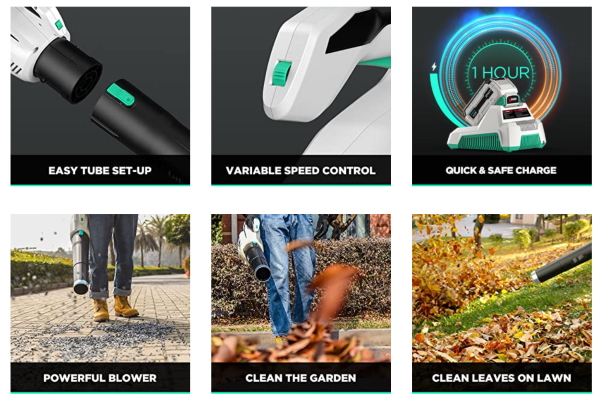 Specifications:



The following photos show all of the angles and controls of this blower from all sides. There is also an illustration that shows the parts and functions.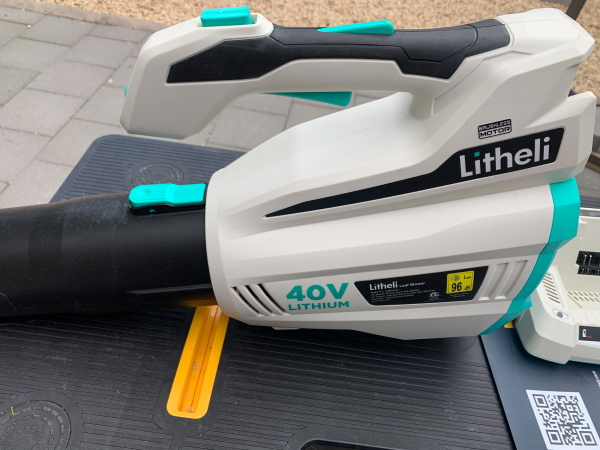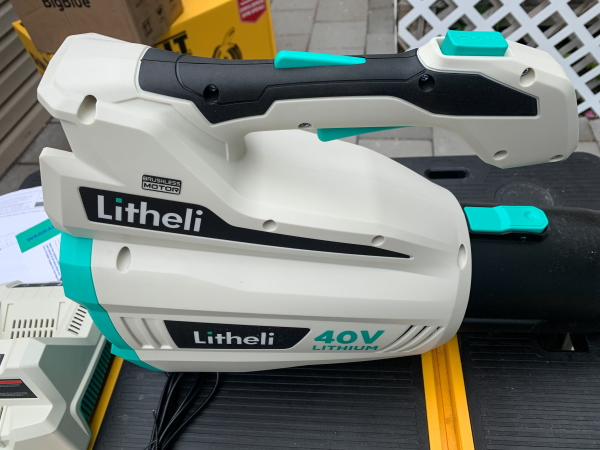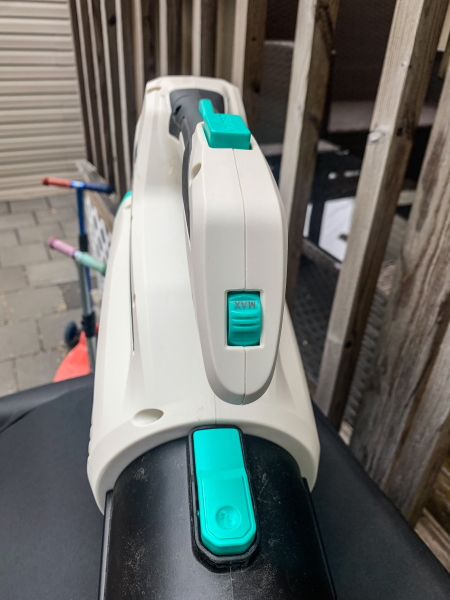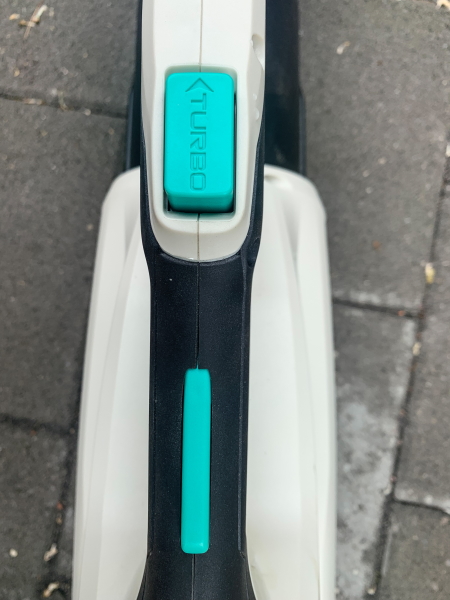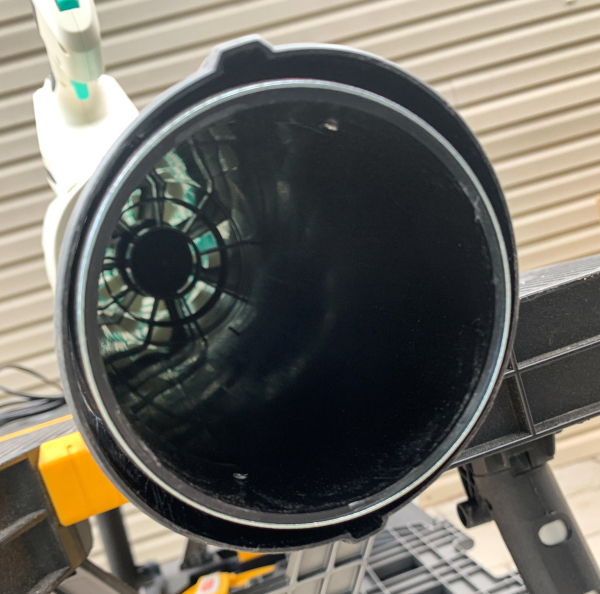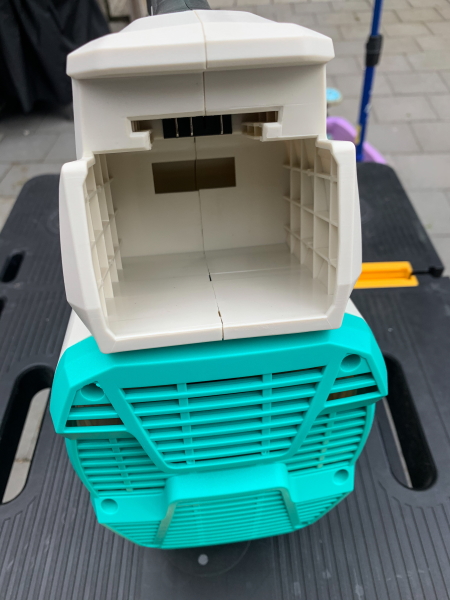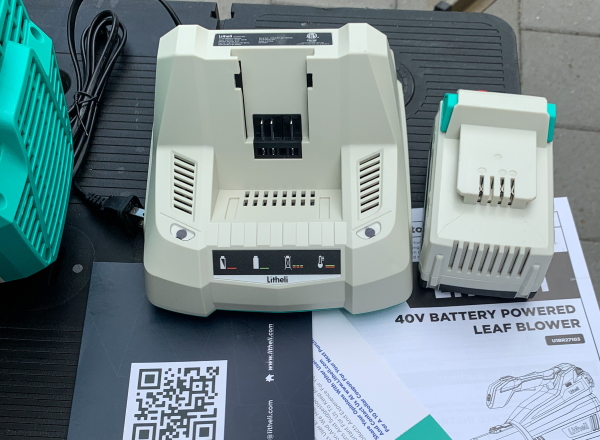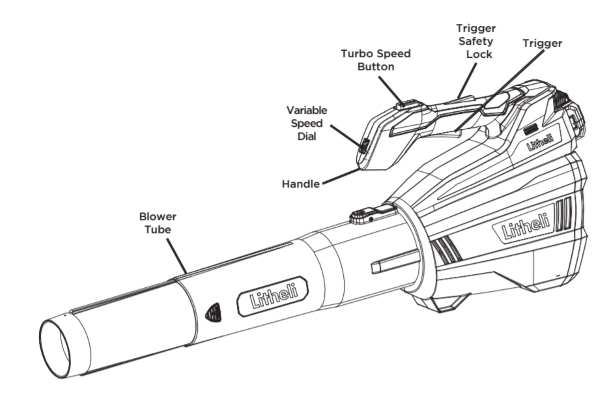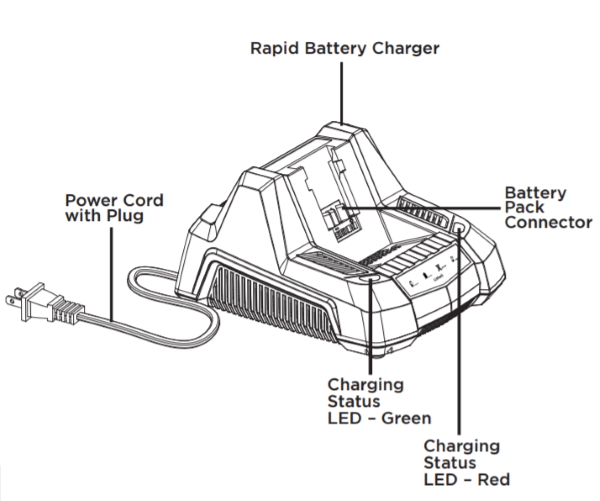 Performance
The Litheli 40V Cordless Leaf Blower is just about plug-n-play. Charge the battery, drop it in, extend the blower tube as desired and you are ready to go.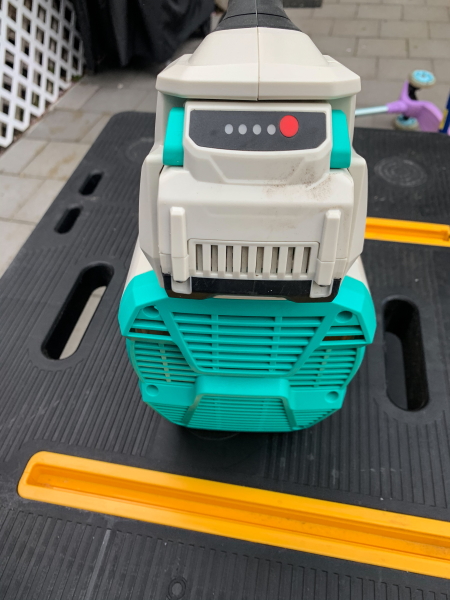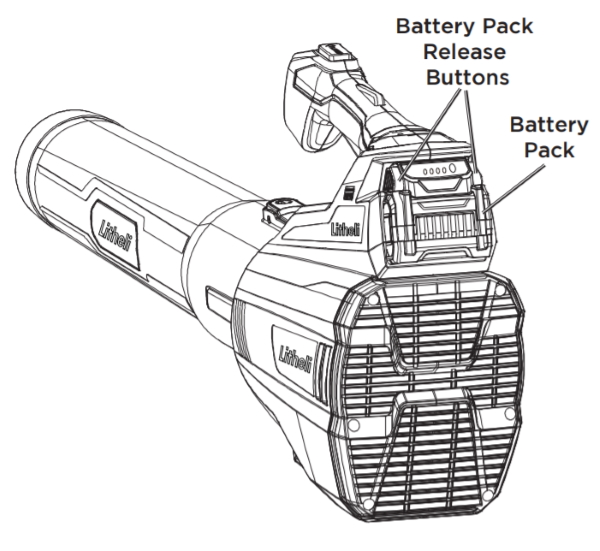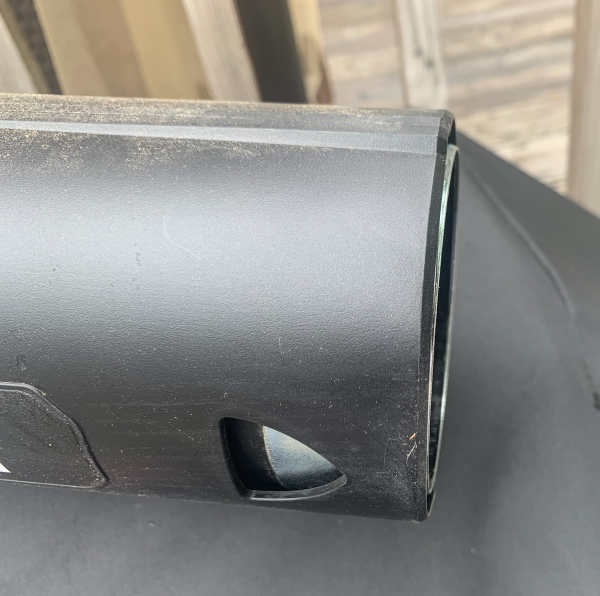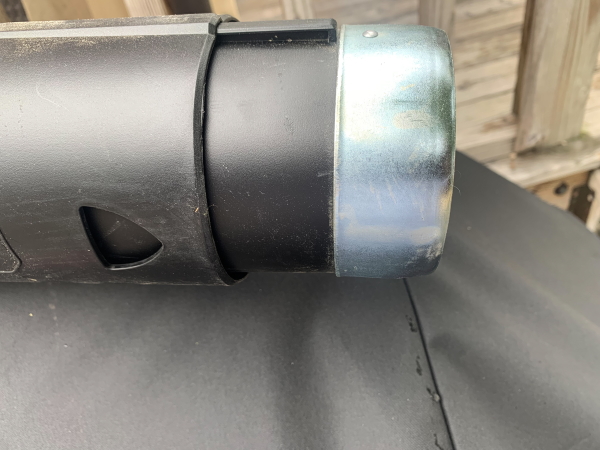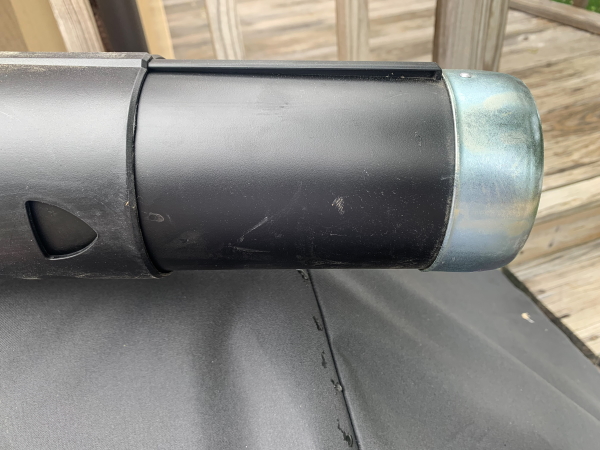 The trigger, safety lock, and turbo buttons are all in the correct place that using them simultaneously is not only easy but they easily conform to the natural intent of my grip. I tested the variable speed setting and found it simple to just leave it at the max setting.
Never miss one of our posts again. Sent MON, WED, and FRI with the latest gadget reviews and news!
The following video shows me blowing away cherry blossoms after a night of rain that has them all stuck in the mud. They are impossible to rake or brush away in that state but the Leaf Blower was able to get them unstuck and out of the way. The video also shows a power test where I am able to send a rubber mat flying.:
Overall, the Litheli 40V Cordless Leaf Blower is powerful and yet relatively lightweight. It is well built and seems to last forever on the 40 V 2.5Ah battery.
For additional information, you can read the manual by clicking here.
What I like
It is well built
Its sleek and effective design
Its power
Its portability
It is lightweight
What I'd change
Final thoughts
Once again Litheli has produced a tool that does not disappoint. The Litheli 40V Cordless Leaf Blower is lightweight, powerful, and well built. It is just a great all-around product, and I can't wait to save the landscaping money in the Fall season and blow away all of the fallen leaves myself. Not too sure how I will feel about having to bag them up when I am done, but I do know that now have the right tool for the job. Once again, a well done and two thumbs up for Litheli.
Price: $169.99 (On Amazon use $40 coupon off the $209.99 price)
Where to buy: Litheli website, Amazon
Source: The sample for this review was provided by Litheli