We use affiliate links. If you buy something through the links on this page, we may earn a commission at no cost to you. Learn more.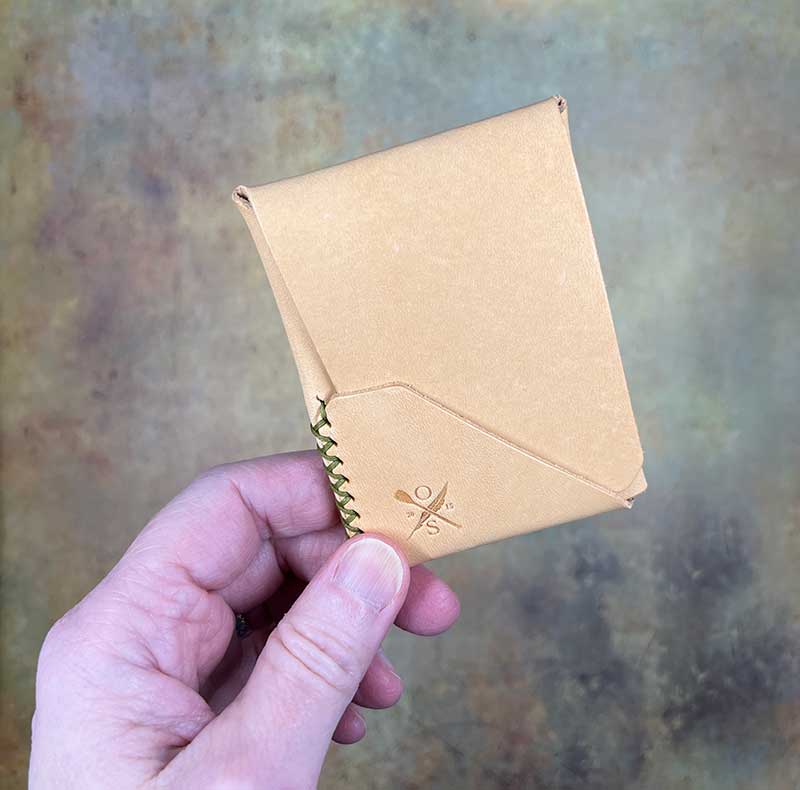 REVIEW – I haven't used a large wallet in years. If it can't fit in my pocket, then it's not for me. I continue to try minimalist wallets to find one that works best for me. The newest wallet to take up residence in my pocket is the Open Sea Leather Topsider Mini wallet. Let's take a closer look.
What is it?
The Open Sea Leather Topsider Mini is a hand-crafted wallet constructed of one piece of leather that is folded and stitched to create an almost credit card-sized wallet.
One cool thing to know is that the Open Sea Leather company is run by an active-duty sailor in the US Navy.
Design and features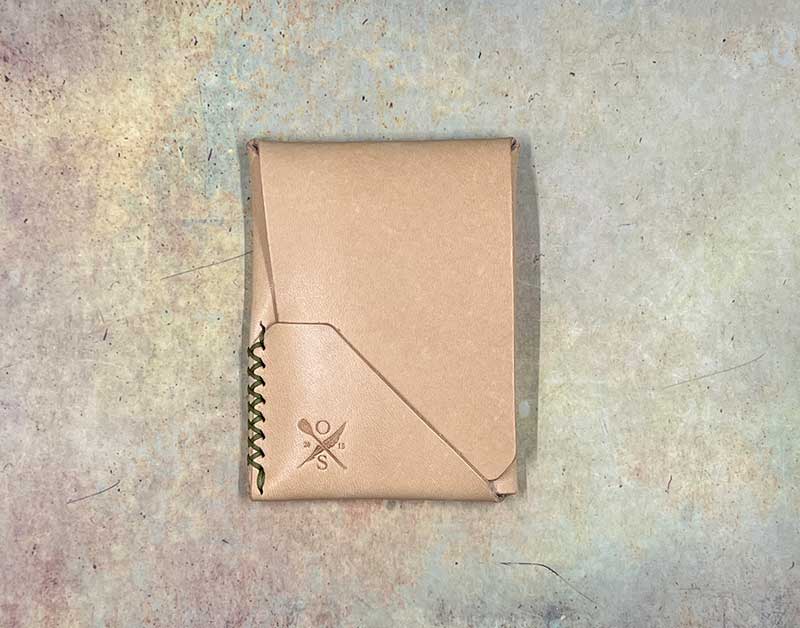 The Open Sea Leather Topsider Mini wallet is available in 19 colors for the leather and 19 color choices for the thread. I like to see how patina develops over time with unfinished leather, so that's what I picked along with green thread because green is one of my favorite colors.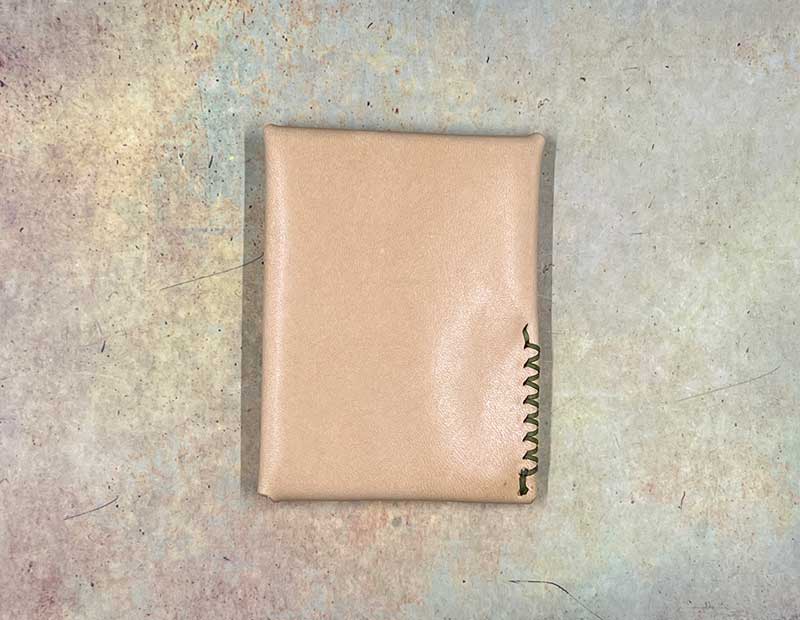 The unfinished leather has a slight sheen to it and it's very smooth. with zero defects.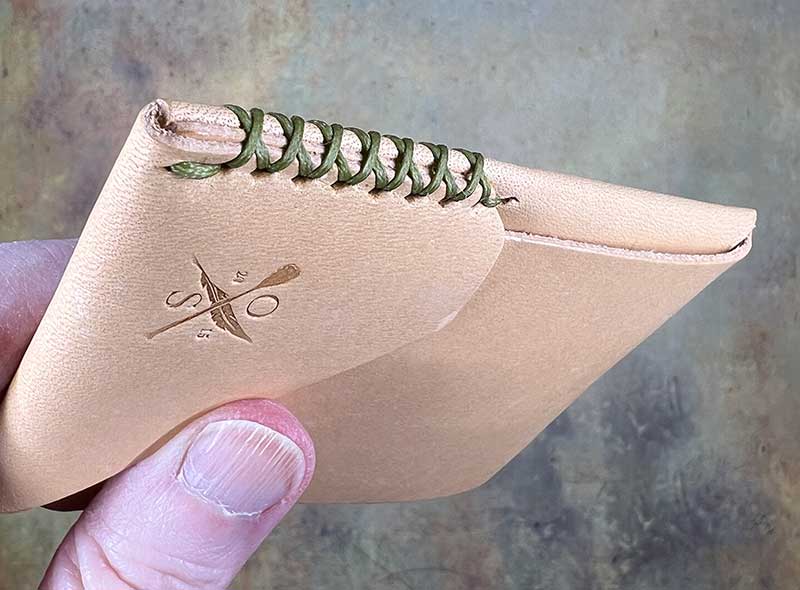 The bold/thick stitching doubles as a decorative element. Another decorative element is the Open Sea Leather logo on the front of the wallet. I'm usually not a fan of branding, but I like their logo with the oar and feather.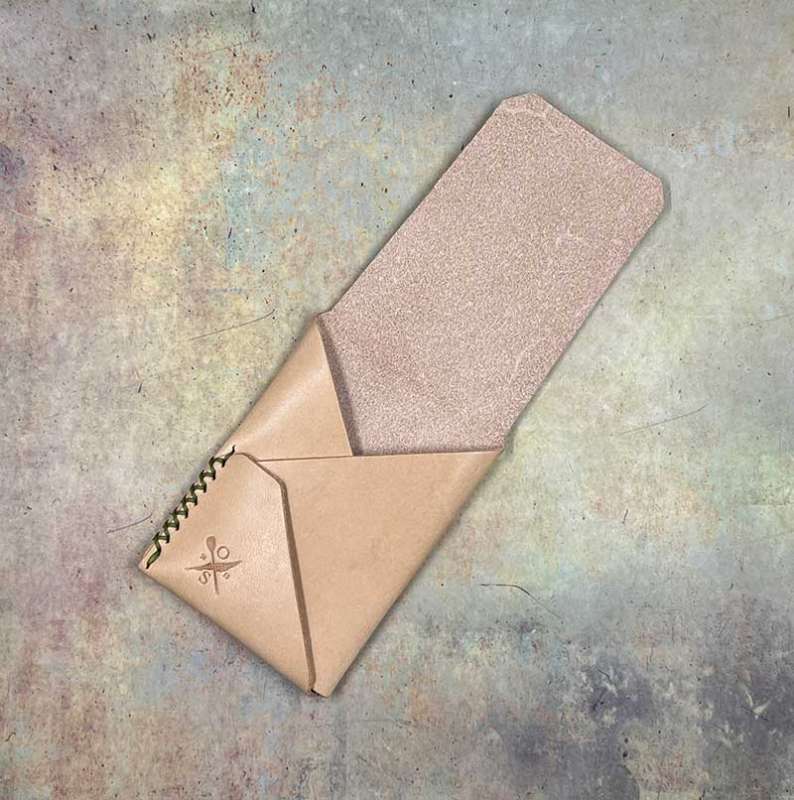 The Open Sea Leather Topsider Mini wallet features a flap that tucks into an angled pocket in the front of the wallet. The special design of this one-piece folded wallet gives you two slots for your cards and cash.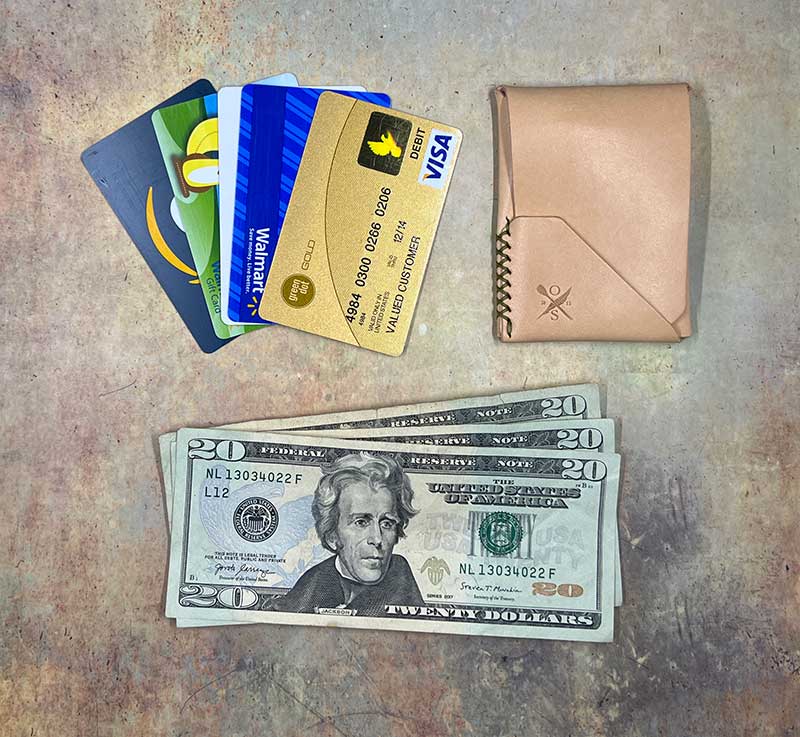 Let's see how well 5 regular-sized plastic credit cards and 3 folded bills fit in this minimalist wallet.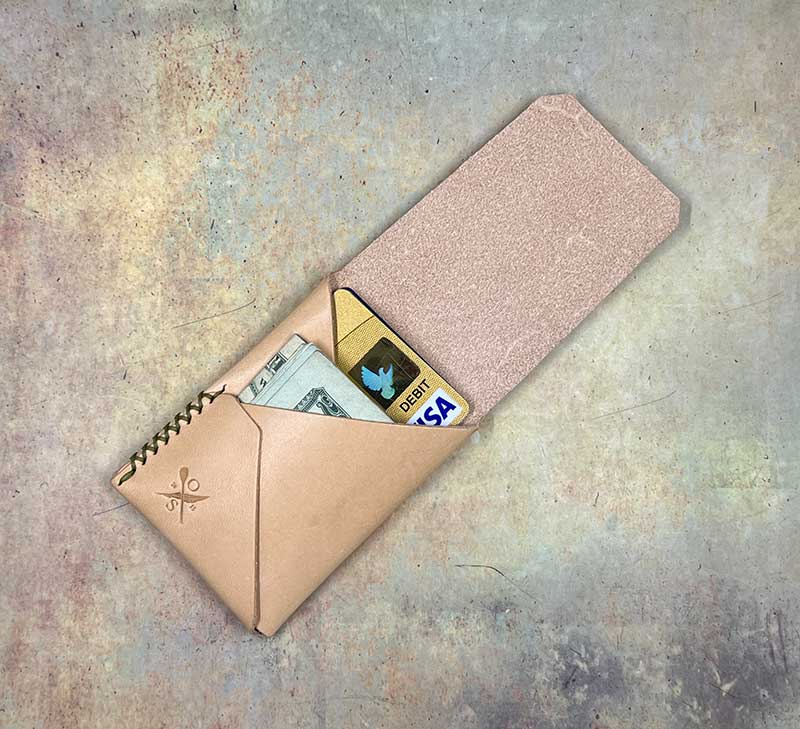 In the image above, you can see that I've put the stack of credit cards in the main pocket and have the folded case in the front without being too stuffed. I've found that even adding a 6th card and 1-2 more bills while still being able to remove things.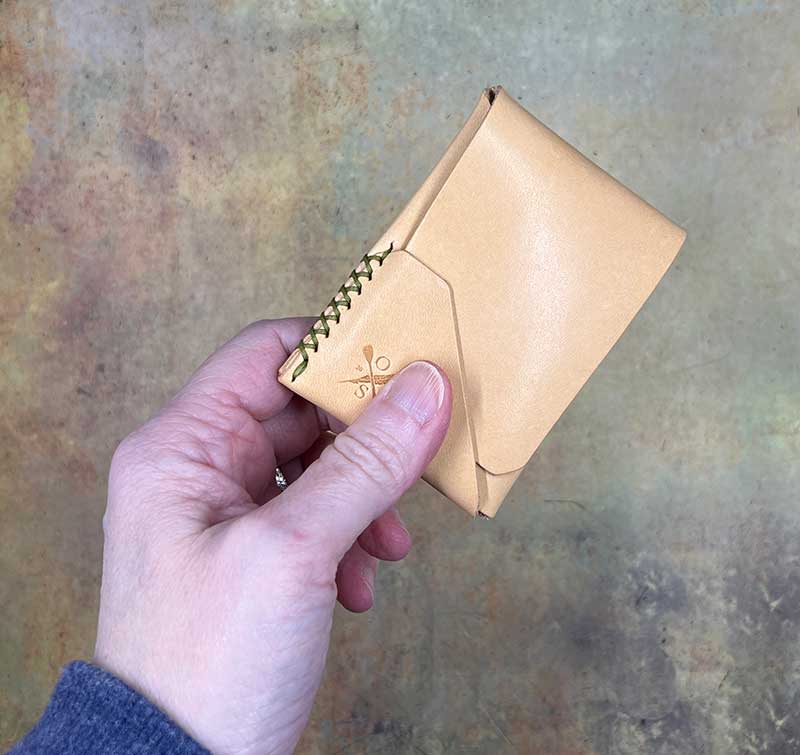 This is how the Open Sea Leather Topsider Mini wallet looks with the flap in place.
The Topsider Mini wallet is still thin enough for front pocket carry for guys. I like to put mine in my jacket pocket or a bag if I'm carrying a bag.
What I like
Simple but elegant design
Flawless craftsmanship
Ability to choose from a variety of leather and thread colors
What I'd change
Final thoughts
The answer to the question in the title of this review, is yes, the Open Sea Leather Topsider Mini wallet has become one of my favorite minimalist wallets. I love leather products and I even dabble in making my own journal covers out of leather, so I can totally appreciate the craftsmanship of this wallet. The stitching inspires me to perfect my own stitching technique. I can't wait to see how this wallet changes over time. Right now it looks brand new and unblemished but I will make an update in a few months to show how it has (or has not) developed more character and patina. Until then, if you're looking for a simple but elegant wallet, I'm sure that you won't be disappointed in Open Sea Leather wallets.
Update 10/6/22
I've been carrying this wallet for about 7 months now and thought I would share how it looks now. You can see how it's patinaed since I first photographed it. I love it! Also, note that I didn't do anything to the leather to speed up this process and the wallet has been in a drawer when it's not been in my pocket.
Price: $54.00
Where to buy: Open Sea Leather
Source: The sample for this review was provided by Open Sea Leather.