We use affiliate links. If you buy something through the links on this page, we may earn a commission at no cost to you. Learn more.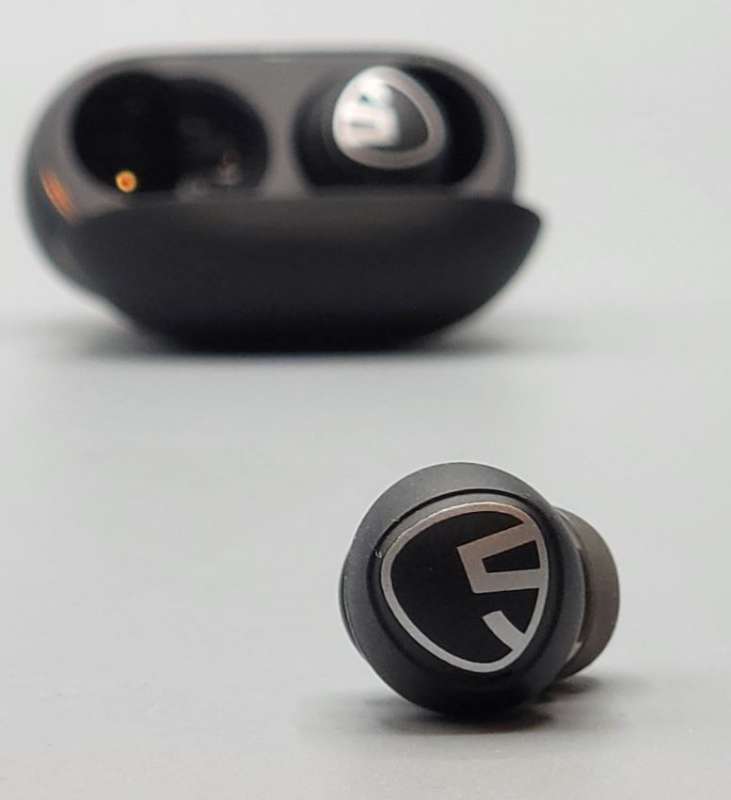 REVIEW – We all have things that just ring our bells.  Things that you can never seem to have too many of, and once a new one arrives you can't help but rip open the package and try it out right away.  For me, it's earbuds.  I've had to reign myself in since I started writing for The Gadgeteer because it could really get out of hand pretty quickly.  Thank goodness for Garry and his self-described "oddball ears" because he's in a constant search for earbuds that fit well, and he reviews a lot of these.    I already own two sets of Bluetooth earbuds – an older Jabra pair and a pair of Galaxy Buds.  They both sound fine, but the Jabras seem big and bulky, and the Galaxy buds are OK but they don't have active noise cancellation (ANC) which is particularly nice for travel.  With a whole summer of vacations planned I decided to review these tiny new Soundpeats Mini Pro Bluetooth earbuds so I'm ready for the airplane.  I'm hoping these little guys are going to make my in-flight experience into a silent oasis where all I hear are my weird podcasts about cults that I'm so fond of or blissful silence, which is also good.
What is it?
The Soundpeats Mini Pro Bluetooth earbuds are fairly small Bluetooth earbuds with active noise cancellation (ANC).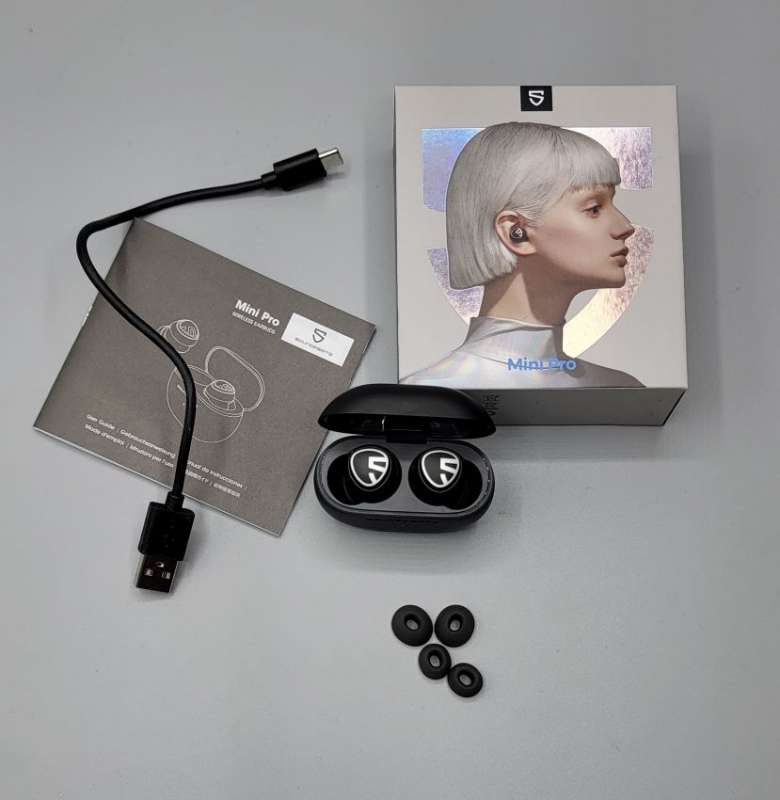 What's in the box?
The Soundpeats Mini Pro Bluetooth earbuds, a USB-C charging cable, several sizes of earbud tips and an instruction manual that is easy to miss.
Specs:
Bluetooth: Bluetooth®5.2
Profiles: HSP, HFP, A2DP, AVRCP
Chipset: Qualcomm® QCC3040
Supported Bluetooth® Codec: SBC, aptX, aptX-Adaptive
Wireless Range: 33 ft
Battery Capacity: 300 mAH (Case)
Battery Capacity: 45*2 mAH(Earbuds)
Earbuds Charging Time: 1.5 hours
Charging Case Charging Time: 1.5 hours
Control Type: Touch
Waterproof Rating: IPX5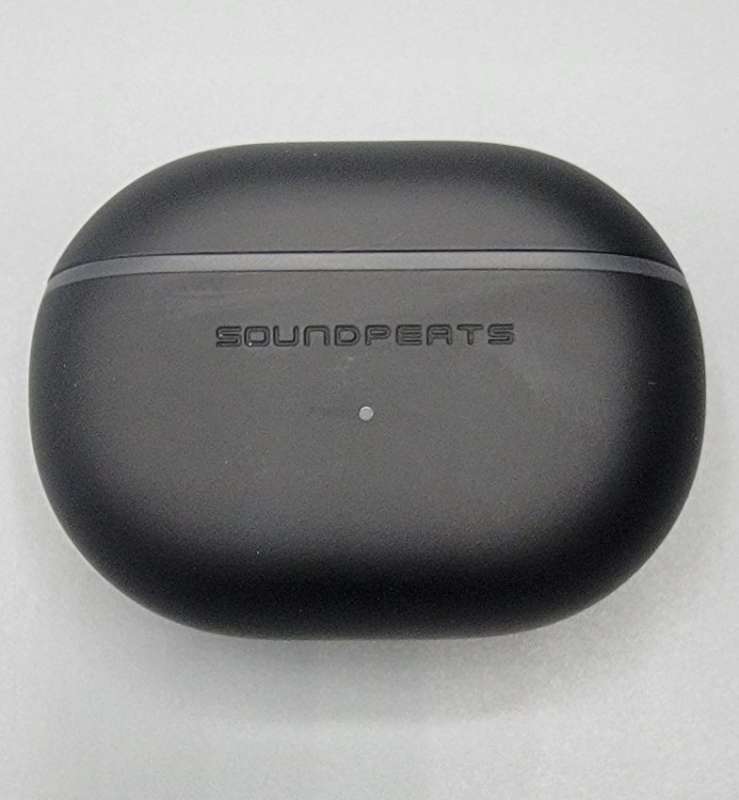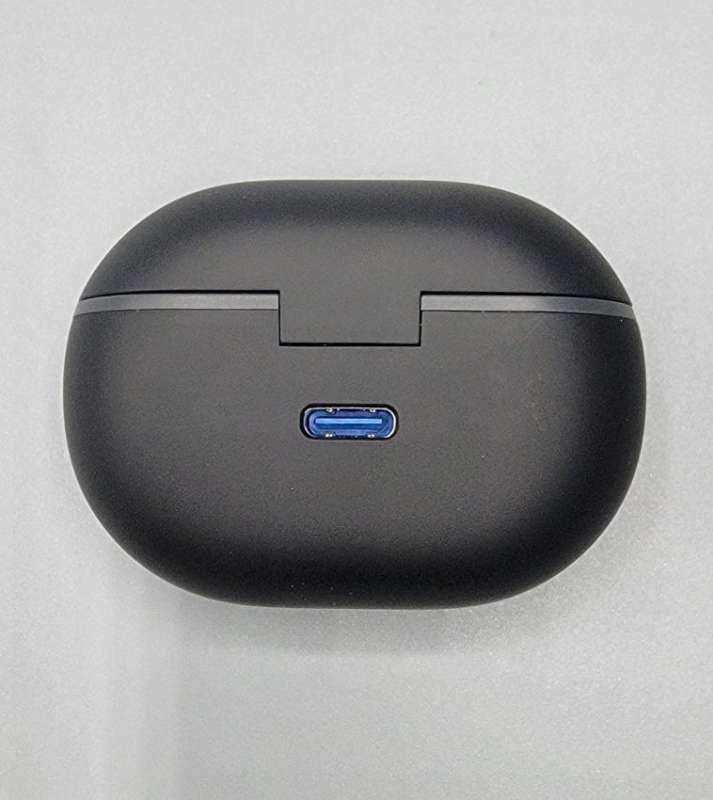 Setup and Features
So right out of the box I paired the Soundpeats Mini Pro Bluetooth earbuds up without any issues with both my phone and my iPad.  In my haste, I didn't see the instruction booklet, which is tucked up in the box lid.  (Perhaps I was distracted by the disturbing albino girl on the lid).   I thought it was weird that there was no documentation – I mean usually there's something that tells you to add an app or go onto a website for the directions, but I thought maybe I just got a box with no directions by mistake.   I decided to just download the Soundpeats app and then I got pretty frustrated because I couldn't get the app to find the earbuds.  It turns out that these earbuds don't use the Soundpeats app – all the functions are handled by long pressing or tapping the earbuds.
Admittedly, I was never able to master all the functions of the tap and the long press because I can never keep all of that straight and each set of earbuds does things a little differently,  I did learn how to turn on and off the ANC and transparency mode and that was very helpful when it got windy while I was trying to listen to my music outside.  I like use my earbuds on transparency mode so I can hear surrounding noises or if someone is talking to me, but when it got windy the microphones started picking up the wind and it made it hard to enjoy the music.  Would this be a factor if you were on a bike or motorcycle?  Perhaps.  I didn't try making any calls while it was windy, but I would assume the microphones would pick up the wind just like they did in transparency mode.  When it wasn't windy, chatting on the phone using the Soundpeats Mini Pro Bluetooth earbuds was fine.  Everyone could hear me without a problem and I could hear them.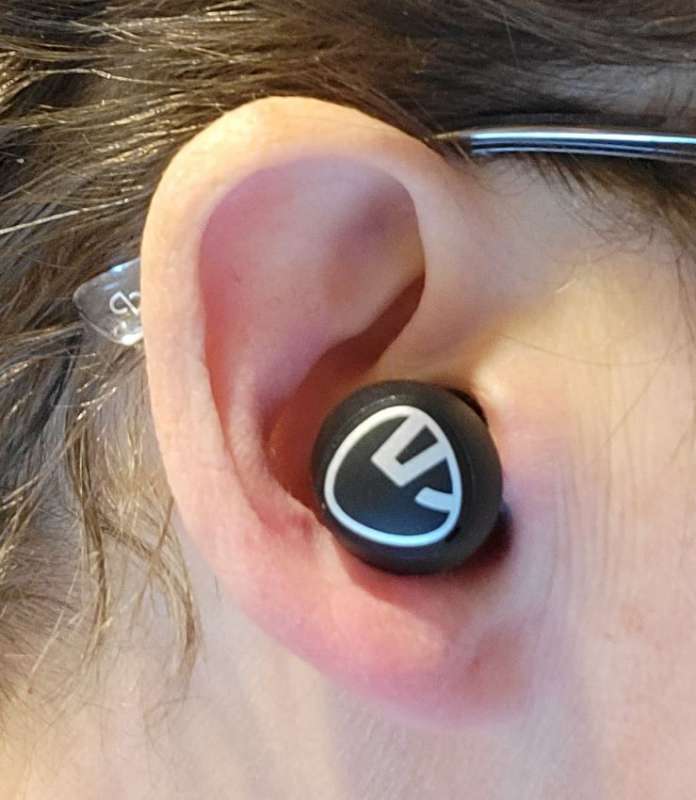 The fit of the Soundpeats Mini Pro Bluetooth earbuds is probably great for most people, but for me they aren't my favorite.  I prefer the fit of my Samsung buds because you sort of twist them into your ear and it makes a nice seal.  These Soundpeats are quite small and light (.17 oz each), and I think if you have bigger ears they would barely stick out because they are impressively small. I have pretty teensy ears and I had to swap the eartips to the smallest size and still they sat further out than I expected.   They feel a little like I have a grape in my ear.   I (like Garry) have oddball ears, so I might not be the one to judge on the size issue.
The sound on the Soundpeats Mini Pro Bluetooth earbuds is pretty great!   I think they sound at least as good as my Samsung earbuds.  Obviously these little buds don't sound like larger, over the ear headphones, but I think the size factor is a good tradeoff.  The ANC by itself is subtly hissy, but if you are playing music or listening to a podcast you don't hear it at all.  I tested the ANC while my son was playing videogames with his buddies and it was so much quieter that I may keep these by my desk just to mask those sounds.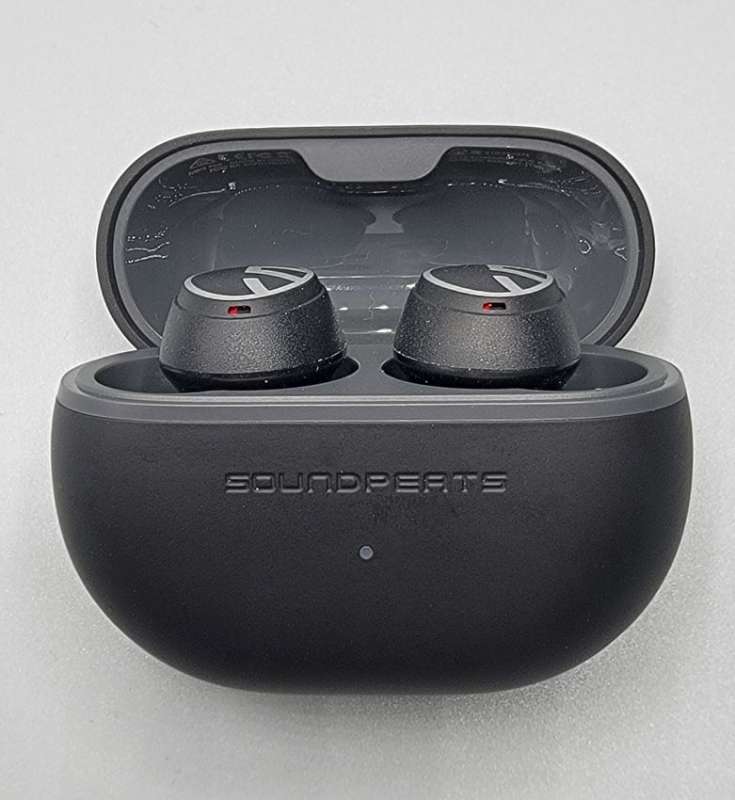 I really appreciated the LEDs on the case and each individual earbud.  They either flash green, yellow or red depending on how much battery is left.  Many cases have that kind of display, but to have them on the earbuds themselves is so helpful.
I found the battery time to be really pretty great too. I like to use ANC when I'm on an airplane because the background sound of the aircraft kind of bothers me.   These earbuds will last five hours with ANC on, so that will last you through most domestic flights.  Without ANC they will last seven hours and the charging case gives you a total of 21 hours of charge.  One disappointment is charging time.  Once out of battery, it takes 1.5 hours to charge up completely.   Ideally, I would like a fast charge option like some others have, where 15 minutes of charging gives you an hour more of use.  That would be really handy if you were on a super long flight.
One of the other features that was a bit disappointing was the delay when I used them when gaming.  I only play phone games, but there was still a bit of a lag.  I was surprised about that because the product page specifically talks about how advanced the technology is and that there shouldn't be any lag at all.   Since I'm not much of a gamer it doesn't make a huge difference for me, but if you're buying them for that purpose you should know there's a very slight lag that for some is probably a bit distracting.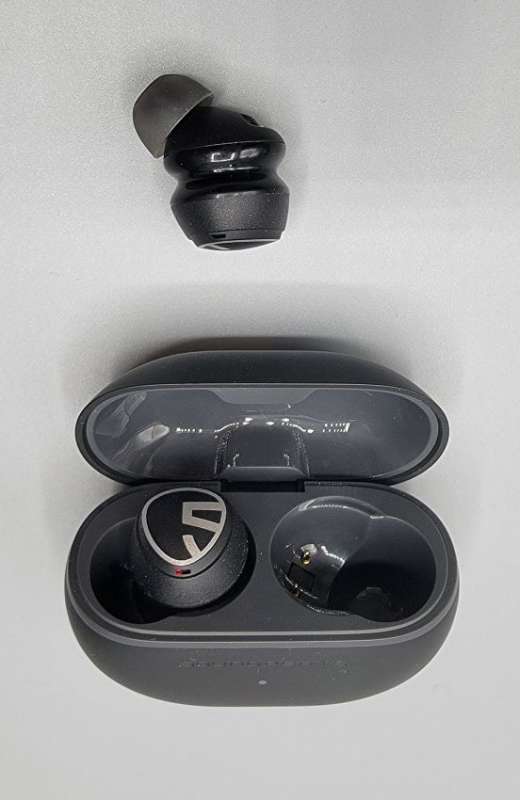 What I like:
Battery life
ANC is really good!
What I'd change:
Could use a fast charge mode
The lag when gaming was a disappointment.
Final thoughts:
The Soundpeats Mini Pro Bluetooth earbuds offer a nice audio experience and good noise cancellation in a compact package.
Price:  $59.99
Where to buy:  Amazon, Soundpeats
Source:  The sample for this review was provided by Soundpeats.