We use affiliate links. If you buy something through the links on this page, we may earn a commission at no cost to you. Learn more.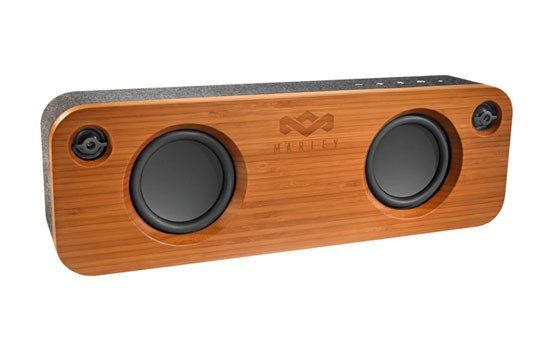 I've been on a personal quest to find the "perfect" Bluetooth speaker.  This time, I get to check out one unit that struck me with handsome good looks from The House of Marley called the Get Together.  Do sound and function match outward appearances?
According to their website, The House of Marley "is built on the principles of superior quality, earth-friendliness and a commitment to global charitable causes."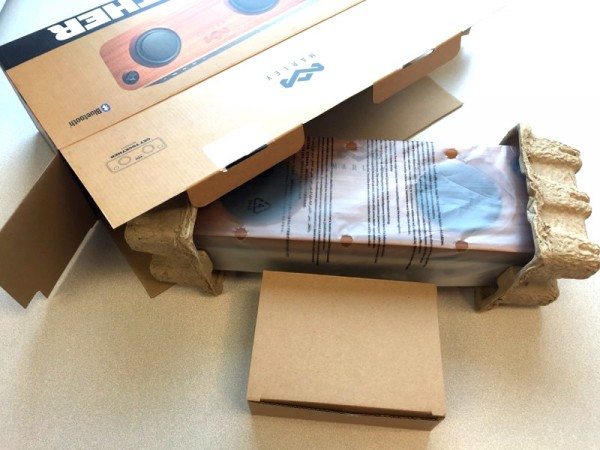 For starters, the Get Together speaker packaging is fairly minimal.  No foam inserts.  Just two cardboard endcaps, a wrapper, and a smaller box.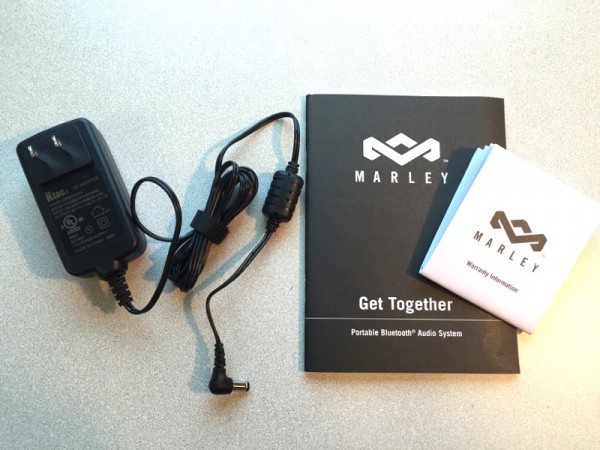 Inside that smaller box?  A charger and documentation.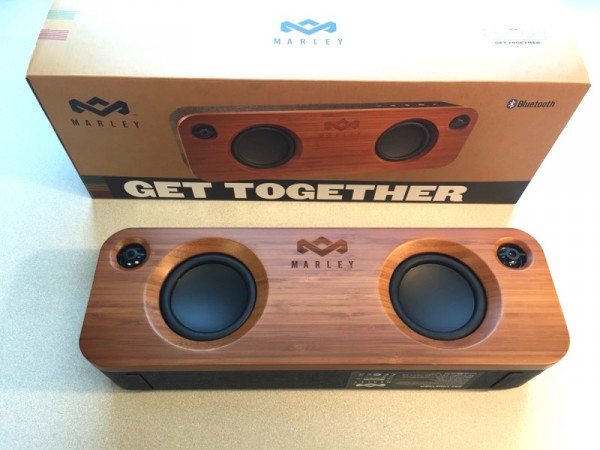 This is not a wee speaker.  I measured 15-3/4″L x 5-1/8″H x 3-1/4″D.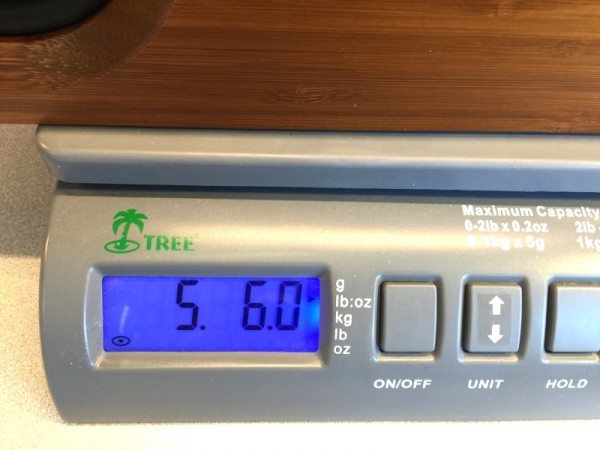 The Get Together weighs in at 5 lbs, 6oz.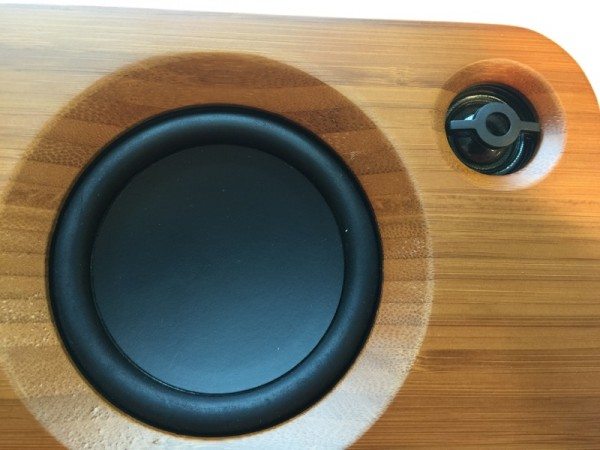 A closeup of the 3.5″ woofer and 1″ tweeter.  There's no grille or other protection for the woofer.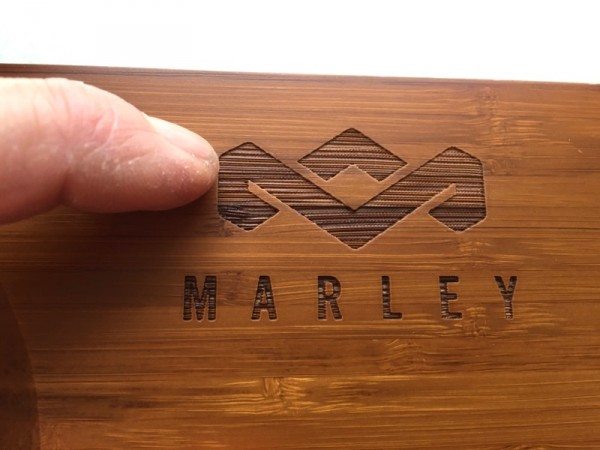 The Marley logo is etched on the front.  It's quite nice looking on the bamboo.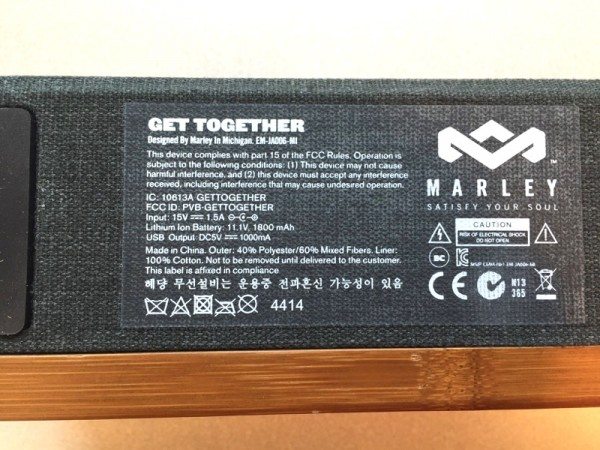 The label the bottom.  This is the only place I could find information on the built-in battery.  It's a 1800 mAh Li-Ion battery.  I thought this label was a peel-off sticker, but it's actually some kind of iron-on wizardry.  I did not try to remove it.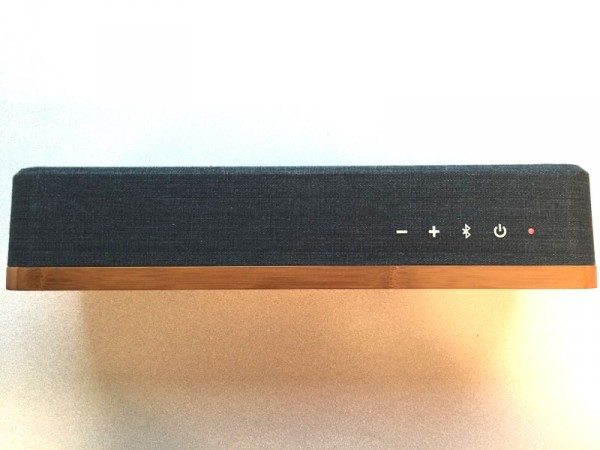 On top you'll find volume, Bluetooth and power controls.  That's an LED indicator to the right of the power controls.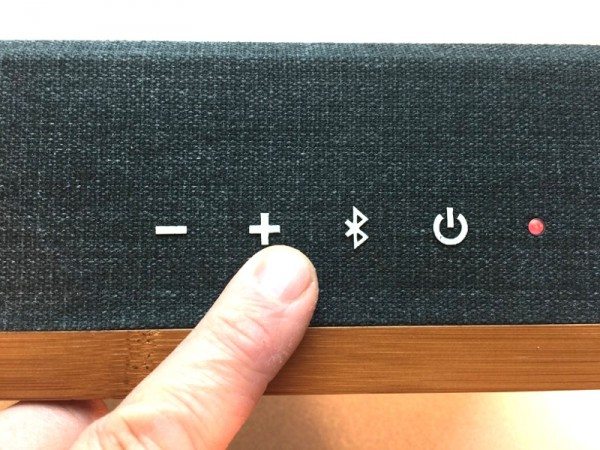 The "buttons" have very good tactile feedback.  You get a satisfying "click" with each push.  There are no forward or back controls.  Some Bluetooth speakers allow you to press and hold the volume controls to skip.  Not here.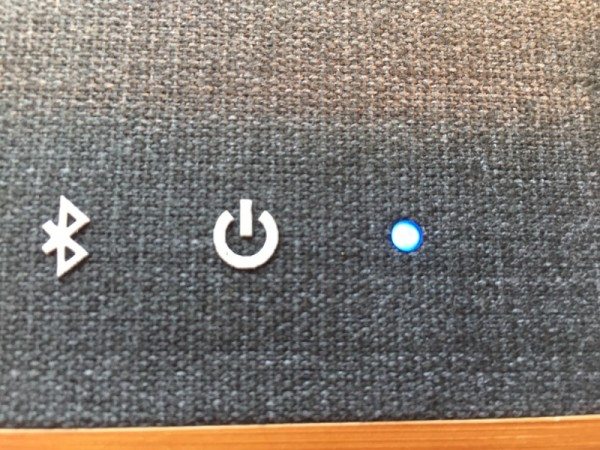 The LED turns solid blue once paired.  The bluetooth button also doubles as a pause/play button, which isn't immediately obvious.  Also note the fabric material.  It's called REWIND fabric, made up of reclaimed hemp, organic cotton and recycled plastic bottles.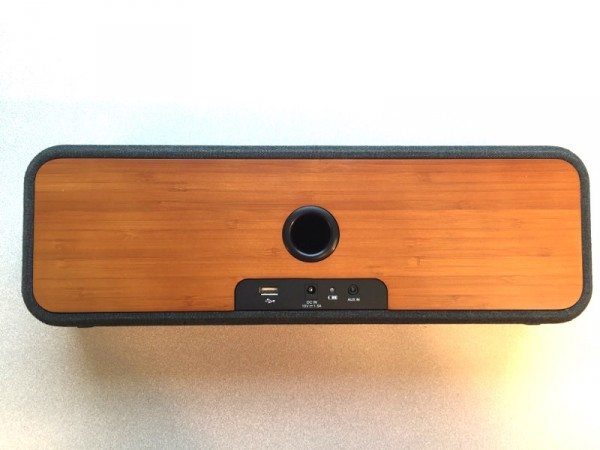 The back reveals a bass port, USB charging outlet, charger input, LED and aux input.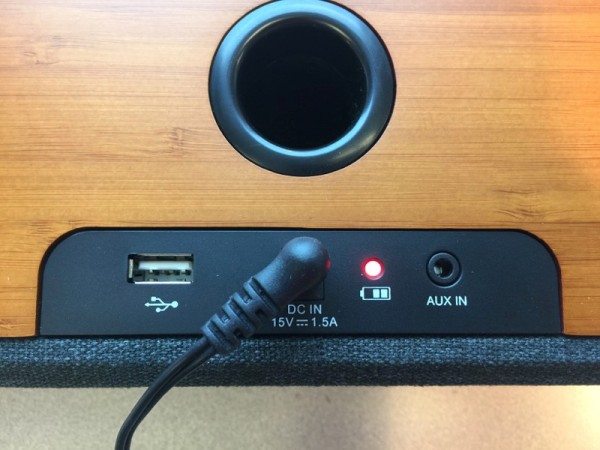 Closeup of the ports.  Here, the charger is plugged in and the battery is charging.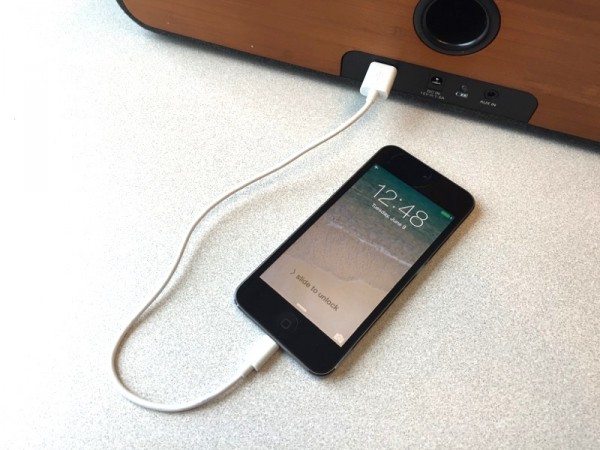 The USB port can be used to charge your gadgets.  Here's the Get Together topping off an iPod Touch.  It seems to work even when the Get Together charger isn't plugged in.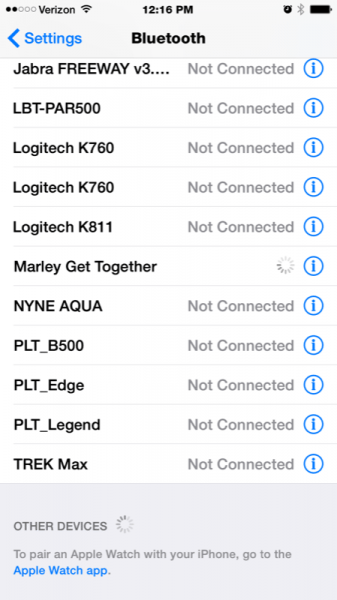 Instead of a cryptic alphanumeric name, the Marley Get Together shows up in your Bluetooth list as… "Marley Get Together".  Thank you, Marley!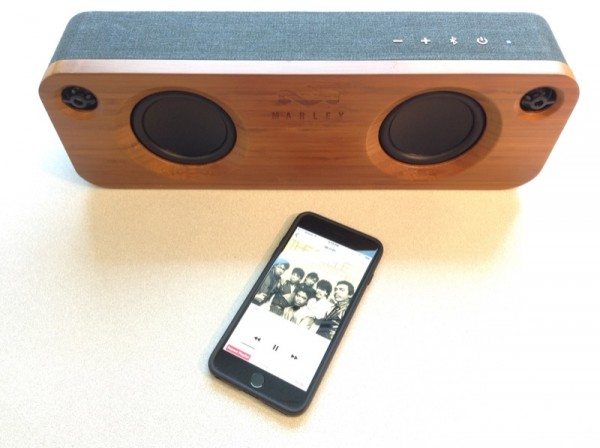 How does it sound?  I put this alongside the Bose Soundlink III, the only other speaker I own of this size.  Actually, the Bose is considerably shorter at 10″ wide (vs. 15.75″ for the Marley).  The Bose is also nearly twice the price at an MSRP of $299.
The Bose Soundlink III sounded boomy and muddy compared to the Marley Get Together.  If you're a bass-head, pass on this Marley.  You will find no chest-thumping noise here.  Actually, I'd describe the Marley as flat-sounding.  That's not a bad thing.
The Marley Get Together actually sounded wider, like you were actually hearing stereo.  No surprise, since it's nearly 16″ across.  The Bose Soundlink III sounded like a booming mono speaker in comparison.
I did notice that when the Get Together is powered on and not playing music, you can hear a faint hissing from the speakers.  You may not notice this, especially in a noisy environment.  However, if this kind of thing bothers you (I have OCD), you've been warned.
In the end, the Marley Get Together is a handsome-looking Bluetooth speaker.  It's a little long and heavy to be truly portable.  It's not water-resistant, and you're not going to win any bass-off competitions with it.  If you're OK with that, the Get Together will reward you with crisp, room-filling sound.
Source: The sample for this review was provided by House of Marley. Please visit their site for more info.
Product Information
Price:
$179.99 MSRP
Manufacturer:
House of Marley
Requirements:
Pros:

Lovely bamboo finish, sustainable materials
Sounds "wide"

Cons:

Not for bass-freaks
Slight amplifier hiss when powered on and not playing
No track forward/back controls