We use affiliate links. If you buy something through the links on this page, we may earn a commission at no cost to you. Learn more.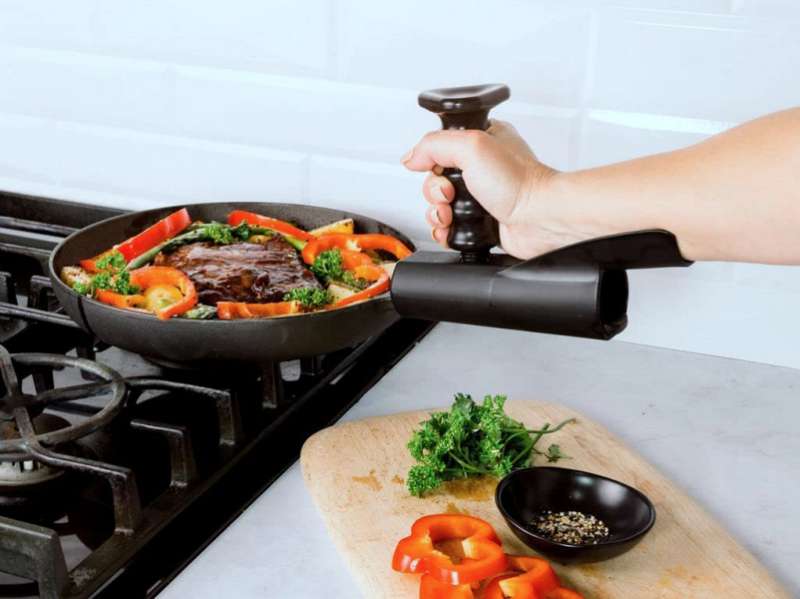 NEWS – I like to cook, so I'm always looking for unique and helpful kitchen gadgets. The Pan Buddy is one of those items I stumbled upon recently. This handy attachment slides over the handle of just about any type of pan. The design consists of an adjustable vertical handle and wrist support. The handle is screwed into the wrist support until it becomes tight with the existing pan's handle.
The wrist support makes it easy to lift heavy pans by adding leverage and support, keeping your wrist in a natural position. And the Pan Buddy also eliminates the transfer of heat from the pan. The Pan Buddy sounds perfect for individuals that suffer from arthritis or carpal tunnel syndrome. Or for people like myself who sometimes inadvertently grab hot cast iron pans. OUCH! You can purchase the Pan Buddy from Amazon for $16.99.