We use affiliate links. If you buy something through the links on this page, we may earn a commission at no cost to you. Learn more.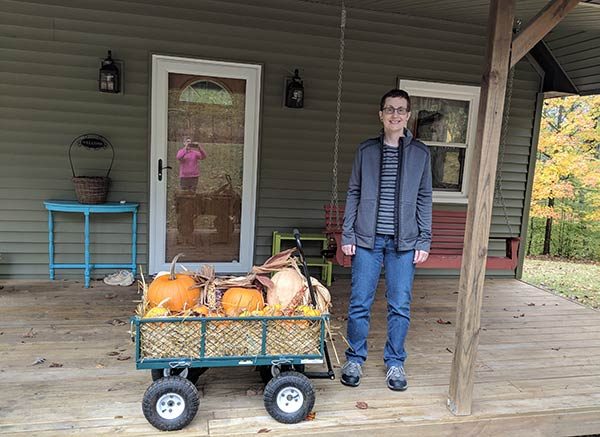 Like flipping a switch on a lamp, it's turned from summer in the 90's to what already feels like winter in the 30's here in Southern Indiana. When the leaves start turning and the mornings get crisp, it's time to grab a jacket. OROS apparel sent me some jackets and outerwear to check out that use the same technology that protects astronauts in space to keep you warm on earth without weighing you down. Let's take a look.
What is it?
OROS jackets use a thin breathable insulating aerogel material called SolarCore which uses the same technology that NASA uses to keep astronauts warm and toasty in outer space.
OROS sent me two jackets and a pullover shirt let's take a closer look at each one.
OROS Women's Essential Quarter Zip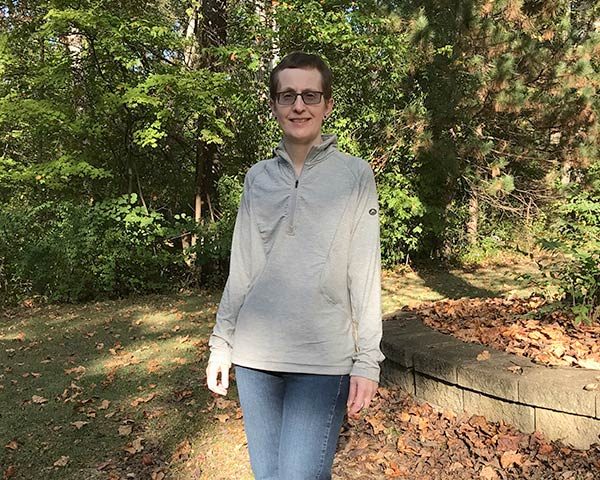 When OROS sent me the samples in September, it was still in the 80's – 90's here in Columbus, Indiana. It took a few weeks for the weather to cooperate enough so that I actually wanted to try on the gear for more than a few minutes at a time.
The lightest item that they sent me was the Women's Essential Quarter Zip which is more like a shirt than a jacket and is perfect for 60-degree weather, drafty office buildings, or even on flights. That is is how I tested the Essential Quarter Zip a week ago. It was the only long-sleeved clothing that I took with me on a vacation to Sanibel Island Florida.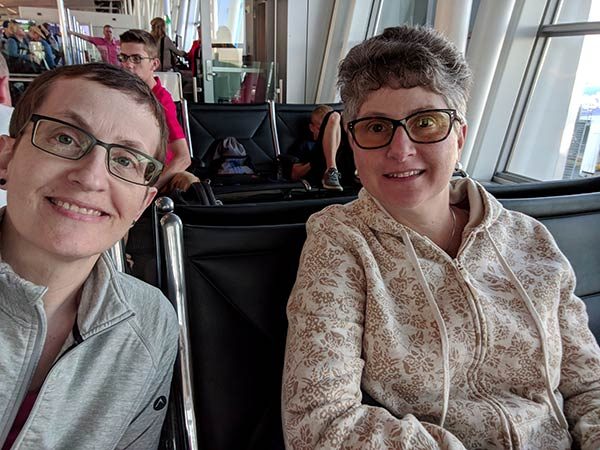 I always get a little chilled waiting at the airport gate and also on the plane, so this shirt was a perfect remedy for that. You can see that Jeanne is wearing a bulkier hoodie and I am wearing the Essential Quarter Zip which is much lighter but still kept me warm.
Just looking at the shirt, you wouldn't notice that there's anything special about it. It looks like an ordinary gray knit shirt. But it has a special layer of the SolarCore material between the front and the back panels of the shirt, and even around the neck. Note that the sleeves and side rib areas of the shirt do not have SolarCore.
The shirt feels heavenly to wear. The sleeves are silky smooth and feel like they are lined with microfleece inside even though they really aren't.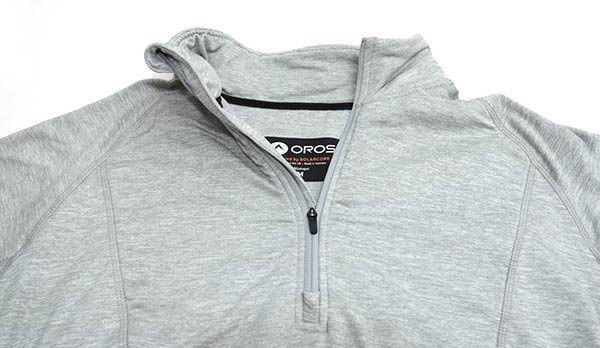 The Essential is made of 88% polyester and 12% spandex. It only comes in the gray color that you see here in sizes XS to 2XL. Their sizing might run slightly large. I was sent a Medium and I think I would have been better served by a Small.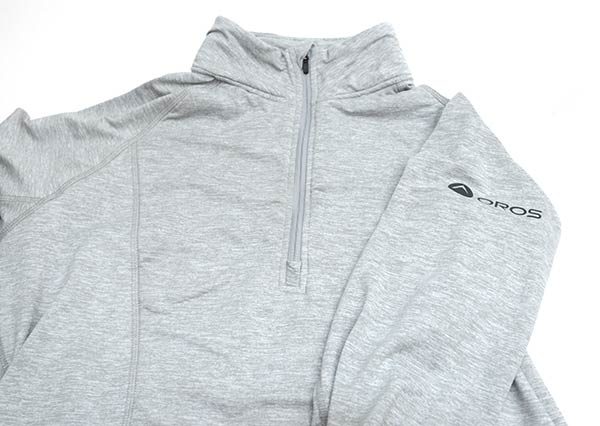 The shirt has a quarter zip nylon locking zipper at the neck and the collar has a flap that covers the top of the zipper to prevent it from rubbing your neck or chin if you like to wear it completely zipped up.
In the image above you can see the OROS logo on the left shoulder. There's also a second logo on the back right hip.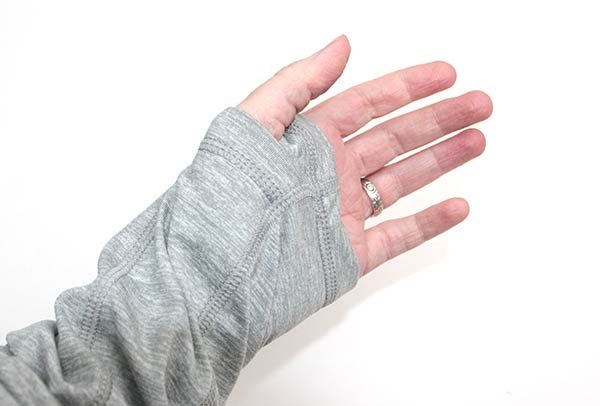 Another feature of the Essential Quarter Zip is the thumb hole in each sleeve cuff that makes it easy to keep the sleeves from sliding up your arms if you put another layer over the Essential.
I wondered how the SolarCore material would stand up to being washed, so I ran the shirt through the washer and dryer. I'm happy to report that it came out looking and feeling no different than when I first unboxed it.
The OROS Essential Quarter Zip saved me when we came home from Florida and got off the plane in Indianapolis to 35 degrees and rain. I hadn't been smart enough to bring a coat with me would have frozen if it hadn't been for this shirt.
Price: $120.00
OROS Women's Discovery Fleece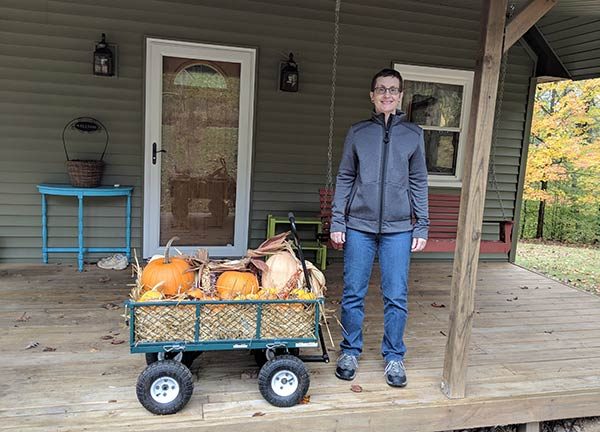 The next heaviest jacket that OROS sent me is their Discovery Fleece which is available sizes XS up to 2XL and in Charcoal, Green, and Reflecting Pond colors. No, I didn't name that color which is blue 😉 I was sent the Charcoal version.
The Discovery Fleece is made of 100% polyester with a 100% nylon lining.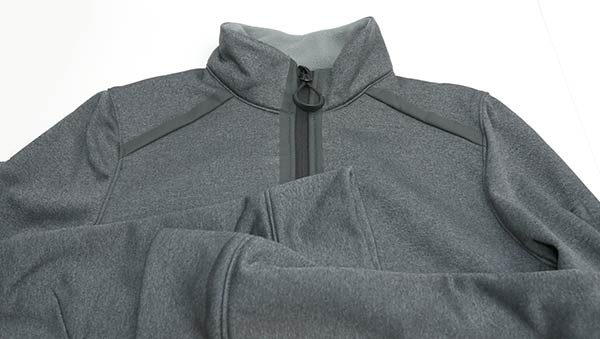 The jacket has a stand-up collar and a nylon zipper with a large easy to grab zipper pull.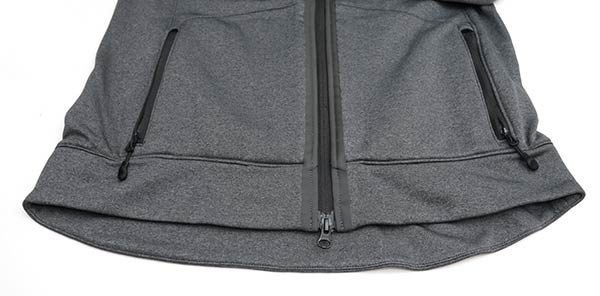 There are two pockets on either hip that have small zipper pulls.
The image above shows one of my favorite features of this jacket. Can you guess what it is? It's the longer waistband in the back. It really helps keep your lower back warmer.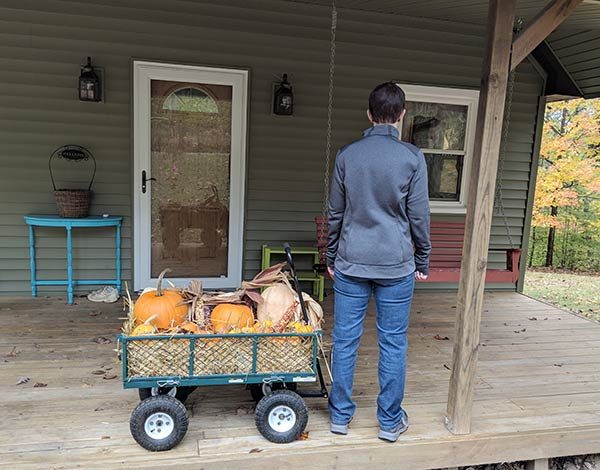 Like the Essential Quarter Zip, the Discovery Fleece also has SolarCore on the front and back. The sleeves and side rib area of the jacket do not have SolarCore which keeps the jacket lightweight and comfortable.
I really like the OROS Discovery Fleece multi-season jacket. It has a nice understated look, is very comfortable, and will keep me warm in the spring and fall temps.
Price: $150.00
OROS Women's Discovery Jacket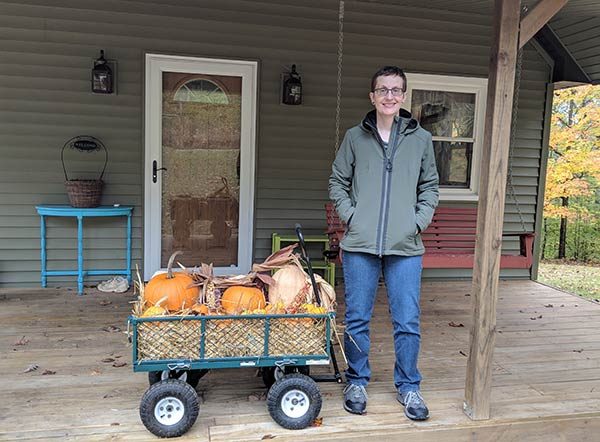 The Discovery Jacket is the heaviest jacket of the trio. It is designed to be versatile and to withstand various cold, wind, rain weather conditions. The jacket is available in black, green (what you see here), and gray. It's made of 90% polyester/10% spandex and has a 100% nylon lining.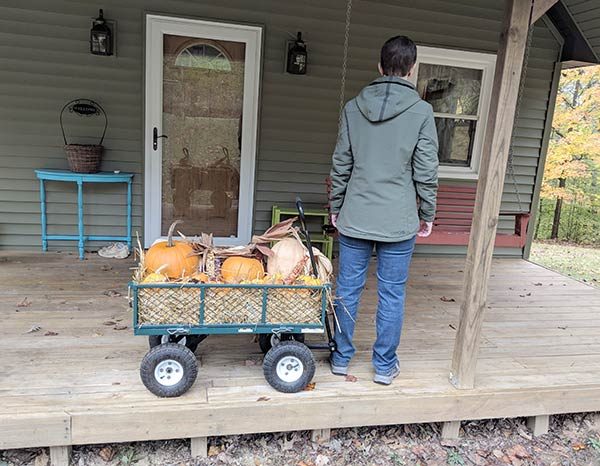 The exterior of the jacket has a water repellant coating and there's a hood to keep your non-water repellant coated head dry. Note that the hood is not removable and does not have drawstrings.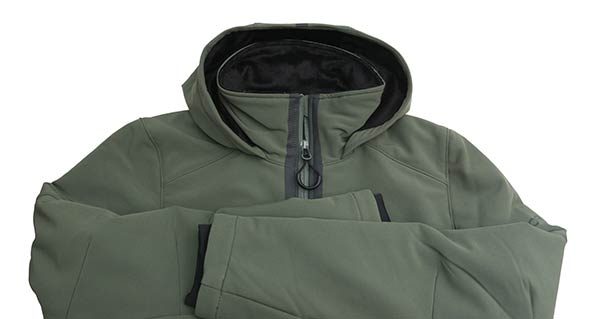 The jacket has a tall collar that's lined in a silky short pile "fur".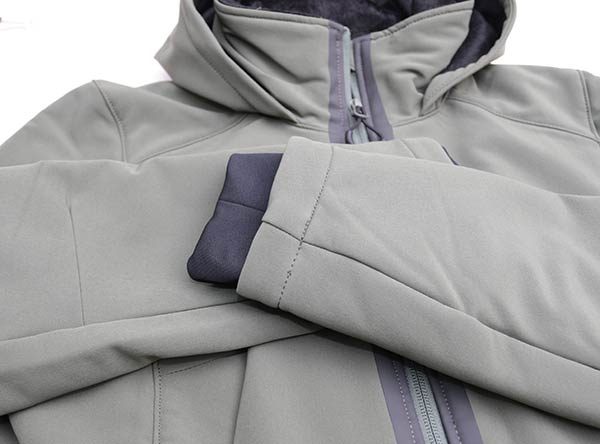 The sleeves have an extended knit cuff that keeps the wind from blowing up your arms. This jacket also has a longer hem at the bottom like the Discovery Fleece jacket.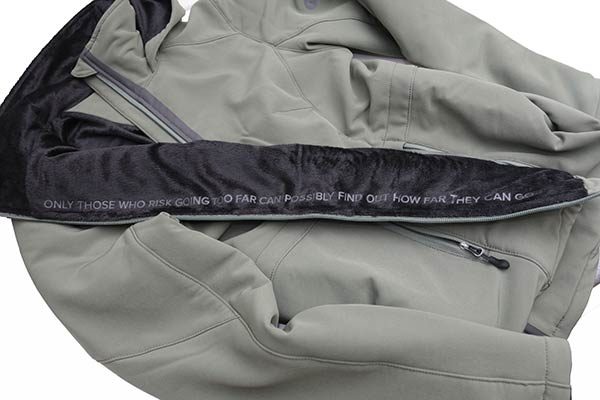 OROS put an inspirational quote inside the lining of the jacket that says:
Only those who risk going too far can possibly find out how far they can go.
Although I didn't show an image, this same quote is printed inside the Discovery Fleece jacket too.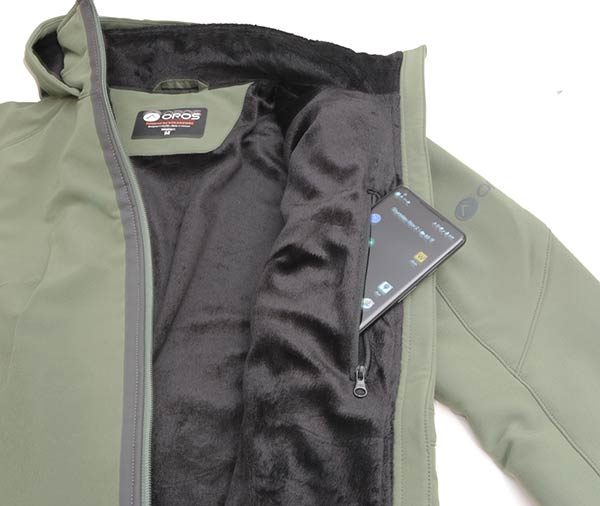 In addition to the zippered pocket at each hip, there's a zippered chest pocket inside the jacket that is large enough to hold a phone, sunglasses, wallet, etc.
The OROS Discovery Jacket not only looks nice, but it's comfortable to wear, moves well, and really keeps you warm with the SolarCore thermal material.
Price: $215.00
What I like
Very comfortable
SolarCore insulating material does a good job of holding in heat while remaining thin
What needs to be improved
Essential Quarter Zip is expensive
Final thoughts
I'd never heard of the OROS brand before being offered the chance to review the Essential Quarter Zip pullover, Discovery Fleece, and Discovery Jackets. Now I can say that they are quality made outerwear that will make you look and feel good while wearing them.
I'll update this review in a month or two after we've had temps in the 20's and lower.
Updates 01/16/18
We've had quite a few sub 20F degree days due to the Arctic Blast, Polar Vortex, or whatever other lame names that meteorologists come up with to explain that's insanely cold. I call it winter, and I don't care for it. At all.
I have worn the OROS Discovery Jacket several sub 20 degree days it has kept me warm. It doesn't keep me as warm as my bulkier down puffer jacket, but the OROS comes close. The only area of the jacket where I have felt the cold seep through is the sleeves in the upper arm area. I really enjoy wearing the Discover Jacket because it isn't as bulky as my other winter jackets, but I prefer to wear them with then temps are above 30F. Today it was -0.3F and I opted for my down puffer jacket. 🙂
Price: See above for each item
Where to buy: OROS
Source: The samples for this review was provided by OROS. Please visit their site for more info.

Product Information
Price:
See above
Manufacturer:
OROS
Pros:

Very comfortable
SolarCore insulating material does a good job of holding in heat while remaining thin

Cons:

Essential Quarter Zip is expensive