We use affiliate links. If you buy something through the links on this page, we may earn a commission at no cost to you. Learn more.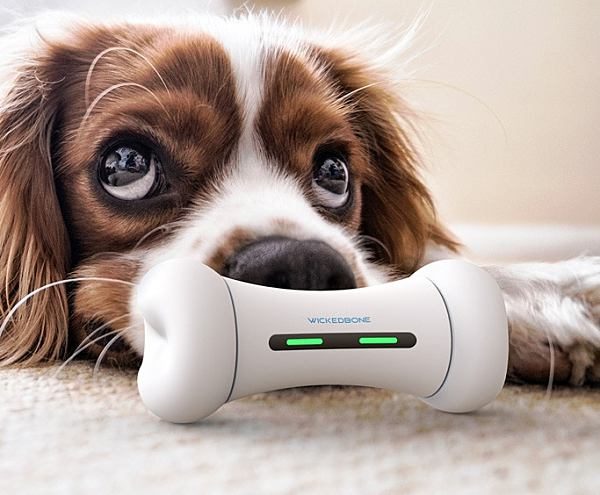 If you're a dog owner you know how important it is to stimulate your pooch on a daily basis, you can take them for walks or to the local dog park but what do you do when you're not home. Wickedbone is a Kickstarter project that looks to keep your furry friend entertained even when you can't.
Wickedbone is the worlds first smart and interactive dog toy. The bone shaped toy interacts with your dog using responsive triggers such as touch, lights, and sound.
There are two different modes that you can use. Drive Mode allows you to control Wickedbone using the Wickedbone App (available for IOS and Android), using the apps joystick-like controls you can choose between 9 different available motions to play with your dog.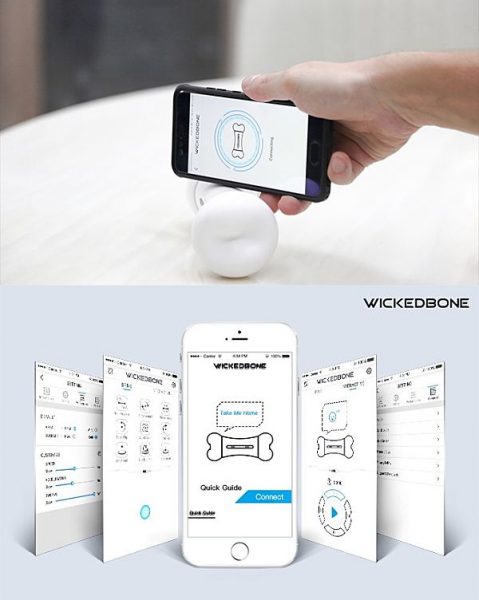 Interactive mode allows Wickedbone to attract your dog's attention and doesn't require manual operations. In this mode, Wickedbone reacts to different types of touch from your dog. 
Making it the perfect mode for when you're not at home or just too busy.
The rechargeable battery lasts up to 4-hours on a 1-hour charge (depending on the mode you choose).
The Wickedbone's wheels and protective cover are removable making it easy to clean.
You can even customize it with different colored wheels.
Wickedbone is available through its Kickstarter page for $69. But you'd better hurry as there are fewer than 140 of the 500 Early Bird pledges left and 23 days before the campaign ends. 
According to their Kickstarter page, the Wickedbone is estimated to be delivered to backers this July.