We use affiliate links. If you buy something through the links on this page, we may earn a commission at no cost to you. Learn more.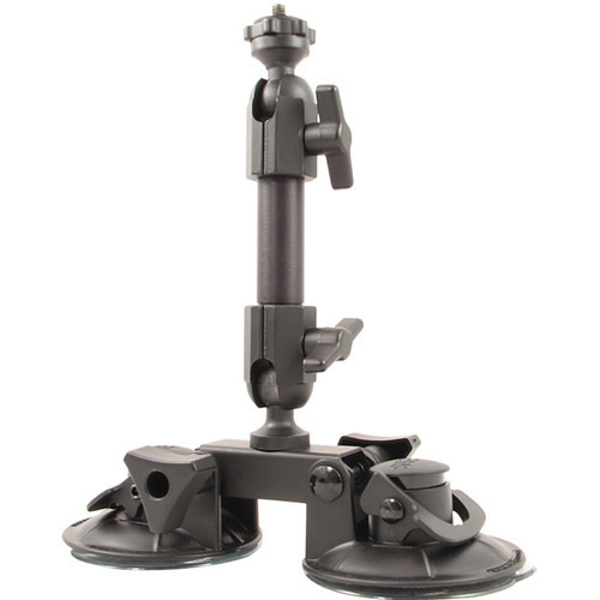 Another one of my passions is writing, filming and producing short films. I have only worked on one so far, but I have several more planned for the future. One of my scripts includes a scene in an SUV, where I need to mount sizeable and somewhat weighty video cameras at various positions on the external of the vehicle, including on the hood, and on the sides of the driver and passenger doors. Obviously, a major concern is the ability to do so and ensure that there is no damage to the quite expensive video and audio equipment that will be mounted.
My search for a very safe, budget-friendly solution led me to the Fat Gecko Camera and Camcorder Mount. These mounts come in various sizes for various applications, but the focus of this news story is safety and the "bang for the buck" for this specific model, primarily because it is designed for cameras and rigs that weigh up to 8 pounds. This capability makes it more eligible for professional productions, with the ability to mount a large variety of professional video cameras and DSLR cameras. As with these types of gear, it can be mounted to any flat surface, and with this model via the dual 3-inch diameter suction cups, which do a great job of creating a strong and secure bond that will hold even when the vehicle is moving. This mount is designed to reduce vibration, and with the 3 adjustment points and the ball head, it allows for great versatility.
The Fat Gecko Camera and Camcorder Mount is available for purchase at Amazon or B&H Photo Video for $65.