We use affiliate links. If you buy something through the links on this page, we may earn a commission at no cost to you. Learn more.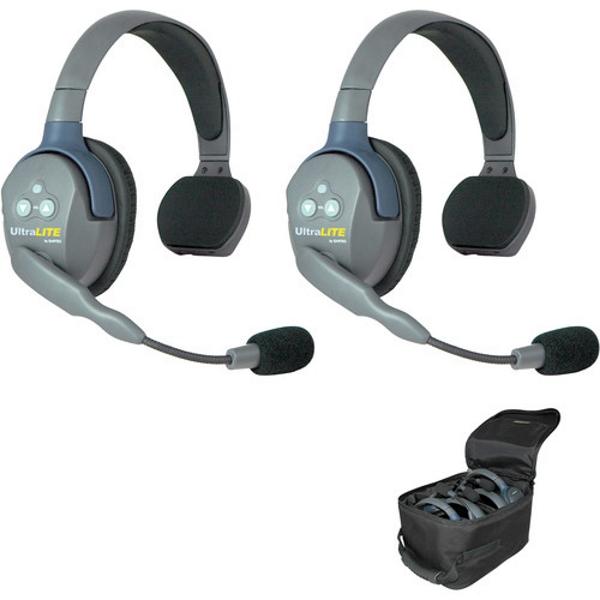 Each year I work on several projects that consist of a crew made up of other photographers or videographers and assistants, or a mixture of the three, if the projects so require. In many cases, constant communication is a key factor in making sure that the process goes according to plan.
For most of these gigs, my counterparts and I rely on Eartec headsets and communication systems, to keep in contact and to relay instructions. Starting with the 2-man crew gigs, the Eartec UL2S UltraLITE 2-Person Headset System works very well and fits our needs. Since all of the electronics are housed in the headset, there are no wires to get in the way, and none of the challenges that belt-worn radios present. These headsets are full-duplex wireless intercom headsets, so they allow hands-free simultaneous talk, and two-way voice communication, and still leave one ear uncovered to allow you to pay attention to your immediate surroundings. The microphones are flexible for proper positioning, and they are noise canceling which ensures that you will have clear communication. A case, two batteries, and a 2-port charger are included with the headsets.
If you would like to purchase an Eartec Communication System for your next gig, you can pick one up at B&H Photo Video, with the 2-person system starting at $335.