We use affiliate links. If you buy something through the links on this page, we may earn a commission at no cost to you. Learn more.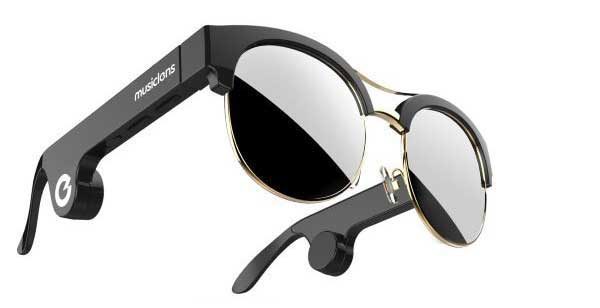 Whenever I am out and about setting up for a photography or videography gig, I love to listen to music and "block" the world out as I focus on the task at hand. I also do the same when traveling by plane or by railroad. As an Audiophile, listening to music under any convenient circumstances gives me both pleasure and relaxation. All of the earbuds or headsets that I currently own allow me to also answer or reject phone calls, and get right back to my music without any significant effort. Now that the summer has just about arrived in NY, my wireless earbuds and my sunglasses are my mandatory accessories. Occasionally, I will forget one of the other at home, and that usually has a negative impact on my day because of loss of function and because of custom.
Today I learned that Kibey Culture has debuted MusicLens Audio Glasses with Built-In Beats. The MusicLens are bone conduction eyeglasses that are stylish, and according to the manufacturer, they produce high-quality sound while also incorporating the function of either eyeglasses or sunglasses. As an all-in-one solution, you can play music, listen to the radio, answer and reject phone calls, and because of the bone conduction technology, there is always safety because it allows you to hear any ambient sounds.
Features include Bluetooth 5.0, Smart Facial Recognition which restricts the features to your face, Smart Touch controls, automatic call answering, and FM radio, all in a design that is ultra light and water and dust resistant. The MusicLens comes in 3 styles, VOGUE or MODERN sunglasses and GEEK eyeglasses, and for the eyeglasses, you can customize your own prescription lens online for only $99. The rechargeable battery life is approximately 9 hours.
If you would like to learn more about the MusicLens Audio Glasses, check out their Kickstarter campaign. You can purchase at the early bird price starting at $69, and expect delivery in August 2018.