We use affiliate links. If you buy something through the links on this page, we may earn a commission at no cost to you. Learn more.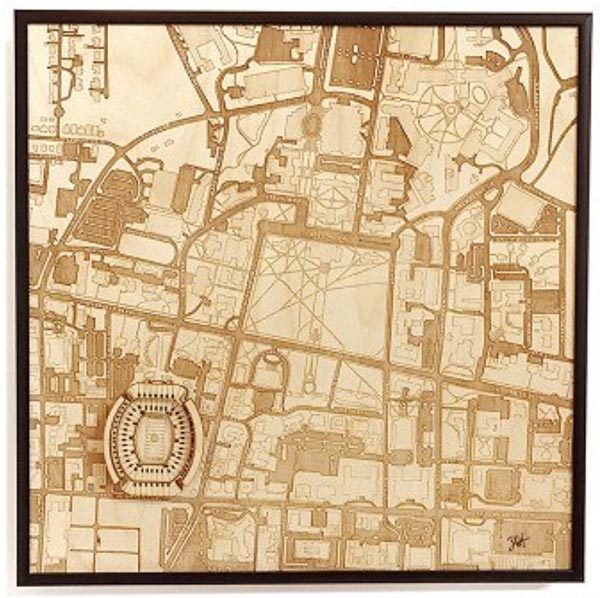 And you won't need billions of dollars to buy it, either.  These Laser Cut Stadium City Maps recreates some of the most famous stadiums and the roads, buildings, and geographic features surrounding them.  The map is made by "layering laser-etched Baltic Birch wood pieces that each capture different details—like rivers, roads, and buildings – in the neighborhood around each stadium."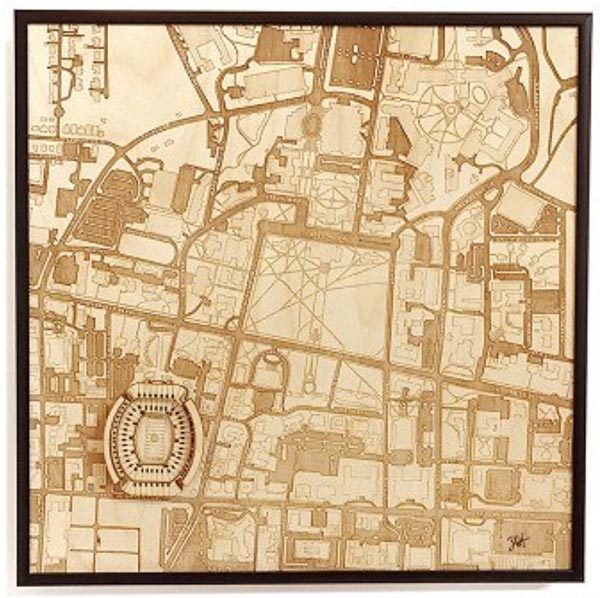 Each arial map is handcrafted and laser cut, and the stadiums are laser cut with 3D detailing.  The map includes a matte black metal frame, with hanging hardware and wall protectors included.  These maps are made in Toledo, OH, and they require 10-14 days for processing.  Most cities are 12″ x 12″, but Cleveland is 12″ x 18″ and Ann Arbor is 8″ x 12″.  The 12″ x 12″ maps are $150, and the other two are $125.  There are 27 different stadiums from which to choose.
Purchase the Laser Cut Stadium City Maps at The Grommet.