We use affiliate links. If you buy something through the links on this page, we may earn a commission at no cost to you. Learn more.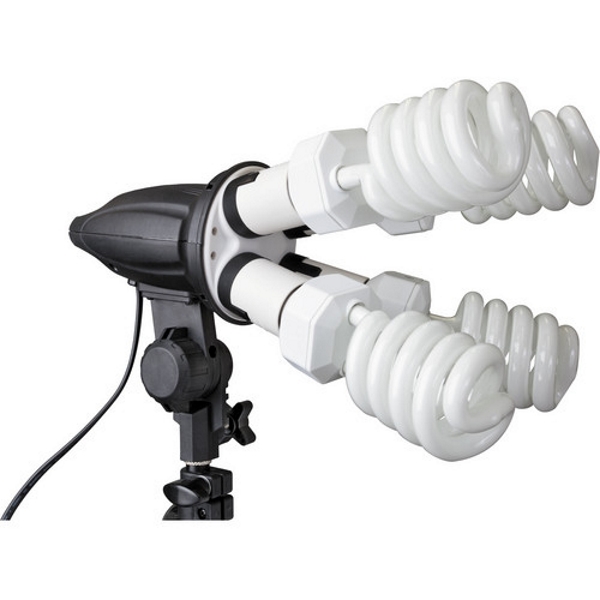 Getting back to the subject of lighting, those of us in the photography and videography industry are forever working with lights and looking for the "right" light or lighting fixture. Different types of lights offer different positive and negative characteristics, including the ability to create moods and effects. For example, there is a difference in lighting between, halogen light, LED lights, and fluorescent lights.
The Impact 4 Socket Fluorescent Fixture supports up to 4 CFL 50 watt bulbs for a total of 200 watts of output power. The fluorescent bulbs provide stay-cool lighting in a portable and compact design. The fixture features a standard 5/8" receiver that mounts on any 5/8" stud or accessory, and the bracket tilts and locks in position. It also has a built-in receptacle so that a photo umbrella can be mounted on it. It accepts Edison Base CFLs and comes with a 1-year limited warranty.
You can purchase the Impact 4 Socket Fluorescent Fixture at B&H Photo Video for $99.95.