We use affiliate links. If you buy something through the links on this page, we may earn a commission at no cost to you. Learn more.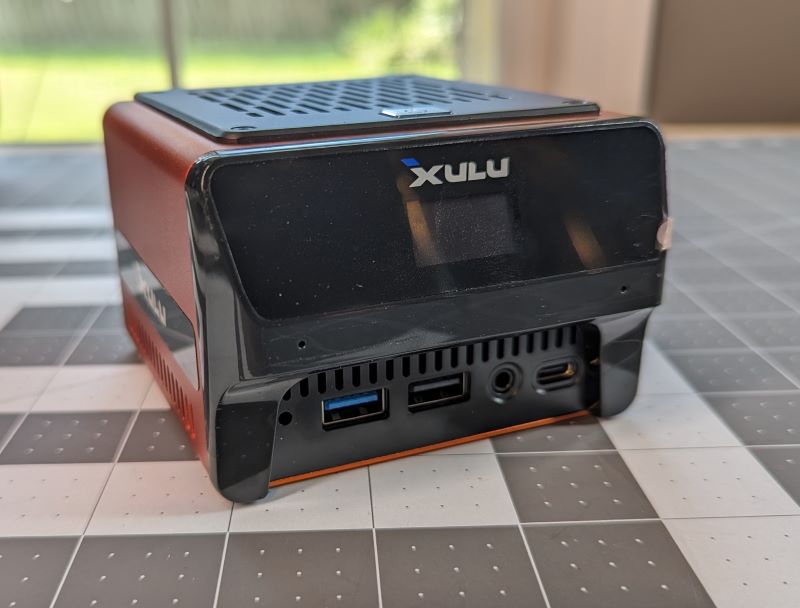 REVIEW – Nerd alert! Ever since the original Raspberry Pi came out, I've gotten interested in ultra-small form factor PCs. The Raspberry Pi was fun for a while. It was only $35 and you could do a lot with it, but it definitely had its limitations. Not only would you have to build or buy some sort of enclosure, but you had to buy a power supply and any peripherals for it. Again it was fun for me to tinker with, but I was never smart enough to make any sort of the projects you see online that others have. On top of that, it never had enough gumption for my tastes. So, I looked at different small form factor Windows PCs to play with. They were all fine for surfing the net, office applications, and the like but nothing really wowed me. I even recently reviewed a mini PC that had an Intel Alder Lake CPU and found it OK. Then the Xulu XR1 mini PC came along. The specs looked good as well as the footprint. Luckily, I was able to snag it for review. Could this ultra-tiny PC give me what I was looking for? Could it edit photos and videos without bogging down? Could it play some decent games at more than 20 fps? Read on if you want to find out.
What is it?
The Xulu XR1 mini PC is an AMD Ryzen-based mini desktop PC specifically designed to take heavy load all while fitting in the palm of your hand.
What's in the box?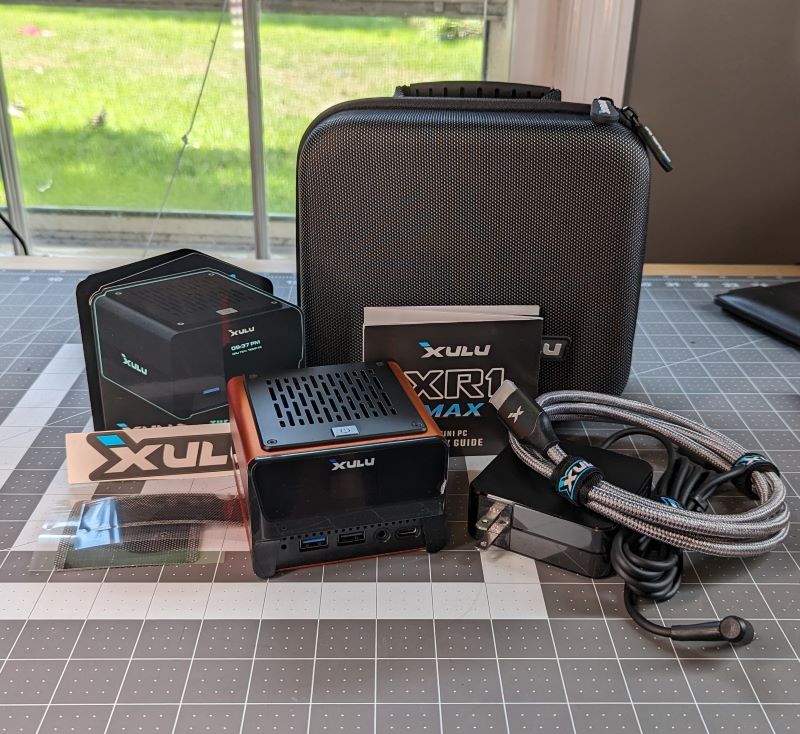 Xulu XR1 mini PC
Storage/carrying case
Xulu branded HDMI cable
Power supply
Quick start guide
Pamphlet
Vent stickers
Xulu sticker
Hardware specs
AMD Radeon 7 CPU
Radeon 8 GPU
Up to 64GB RAM
Up to 2TB M.2 SSD
Size – 2.5″ x 3.8″ x 3.5″
USB Ports – 4 – USB 3, 2- USB 2, 1- USB C
Windows 11
4k support
2 HDMI ports
Wifi 6E
Rj45 LAN port
OLED display
Design and features
The first thing to strike me about the Xulu XR1 mini PC was the size.  It's about the size of my fist. It's not the smallest PC I've seen. It's about twice the size of another one I recently reviewed, but if it's as powerful as they claim, then that'll be just fine. I mean look at it compared to the size of my mouse! It's perfect for providing me with more desktop space so I can crowd even more onto it.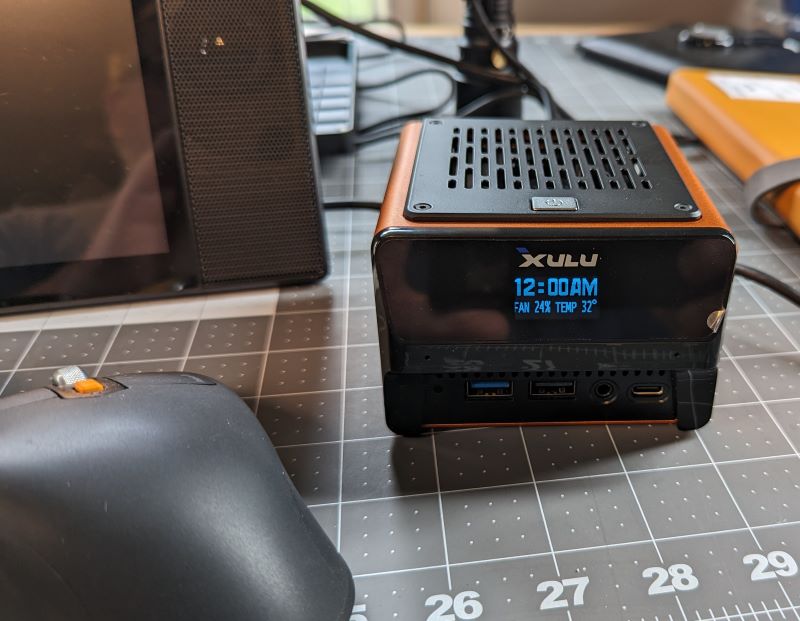 Xulu has several configurations and colors to choose from on their Kickstarter site. I was sent the Xulu XR1 Max with 32 GB of DDR4 RAM and 1TB Samsung PCIE SSD in mandarin orange.
The Xulu XR1 is loaded with ports for a PC of this size. On the front, you've got a USB 3, USB 2, a 1/8″ headphone jack, and a USB C/Displayport.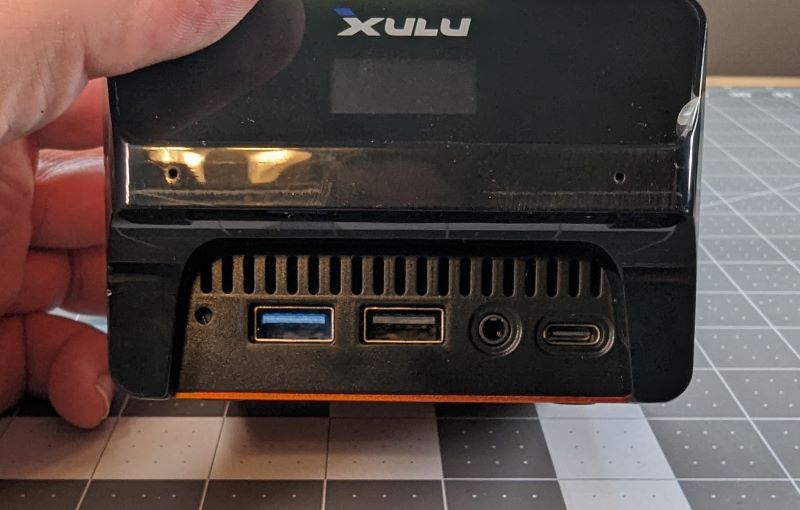 On the rear, you have the power port, an RJ45 LAN port, 2 HDMI, 2 USB 3, and 2 USB 2 ports.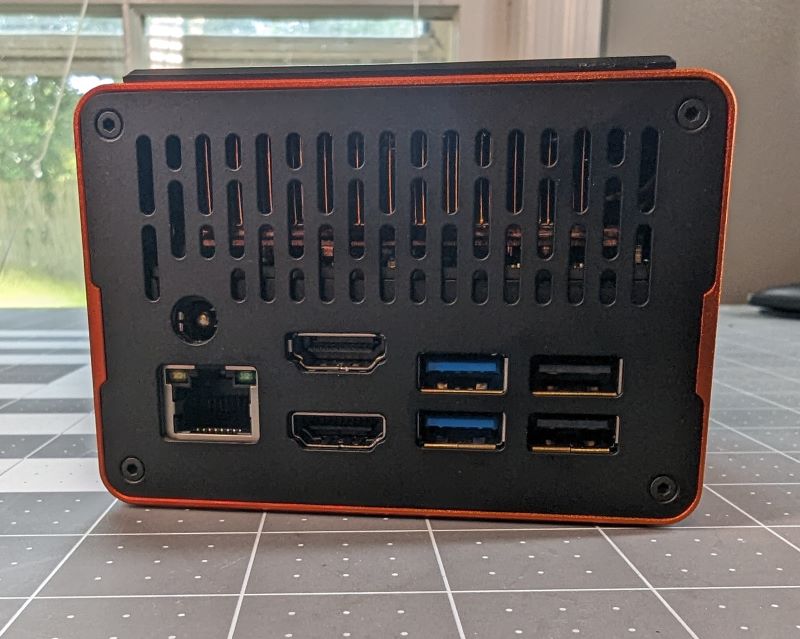 This means you can have up to 3 – 4k monitors and still have plenty of ports for your peripherals.
The power supply is also pretty small for this beast.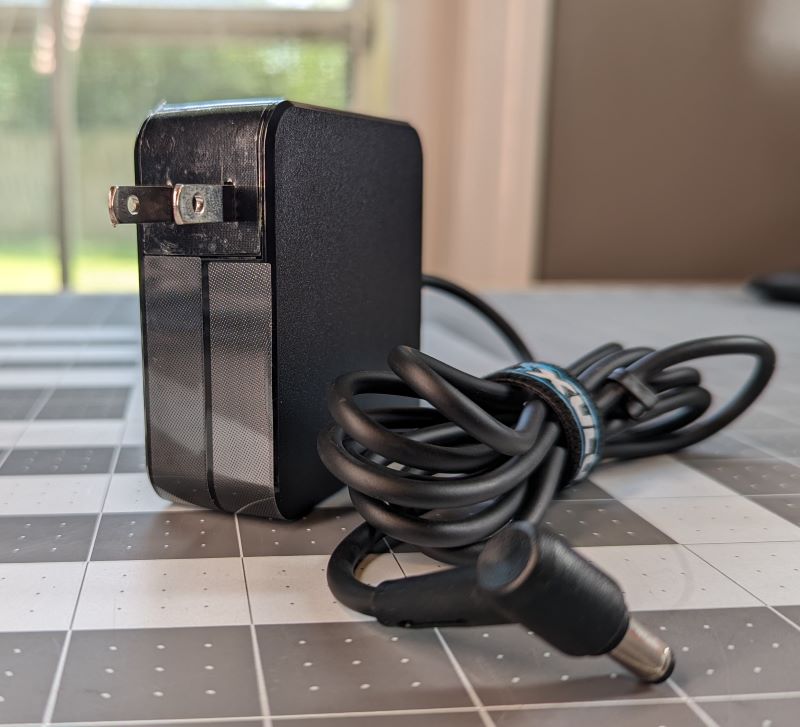 I would've expected it to have used something larger considering what the Xulu XR1 mini PC is capable of. I don't particularly care for the form factor here. A more traditional wall-wart power supply would've been preferable, but hey, it works like it's supposed to.
Xulu also provided a branded HDMI cable with braided sheathing. It's a nice touch considering they could've just sent a non-descript, generic cable.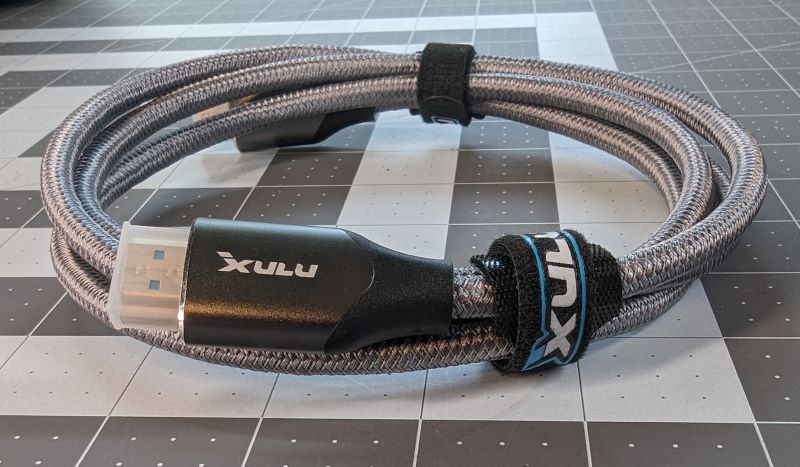 The Xulu XR1 has excellent active cooling with a cooling fan at the top.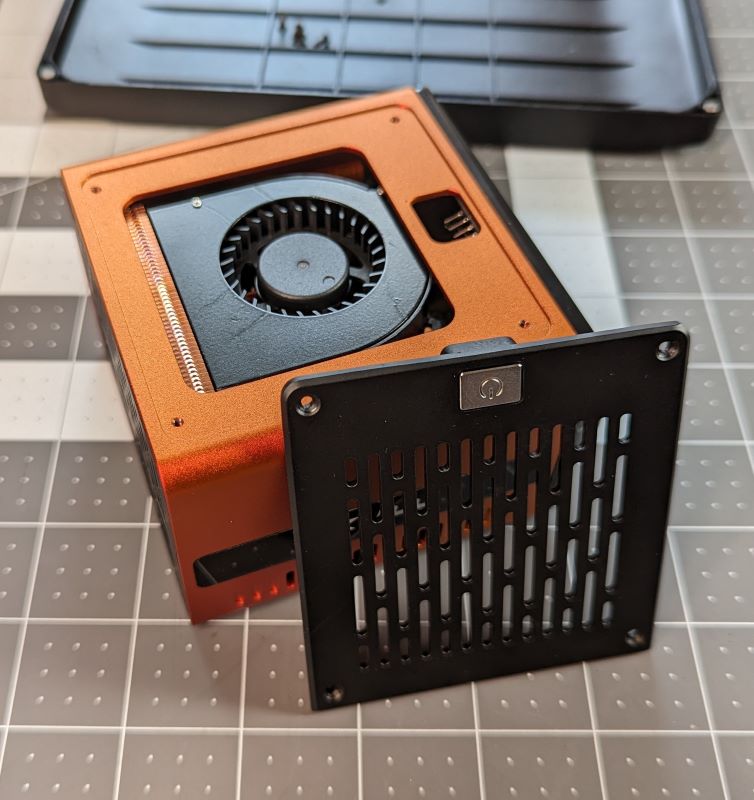 The fan directs the air through the copper fins of the heat sink.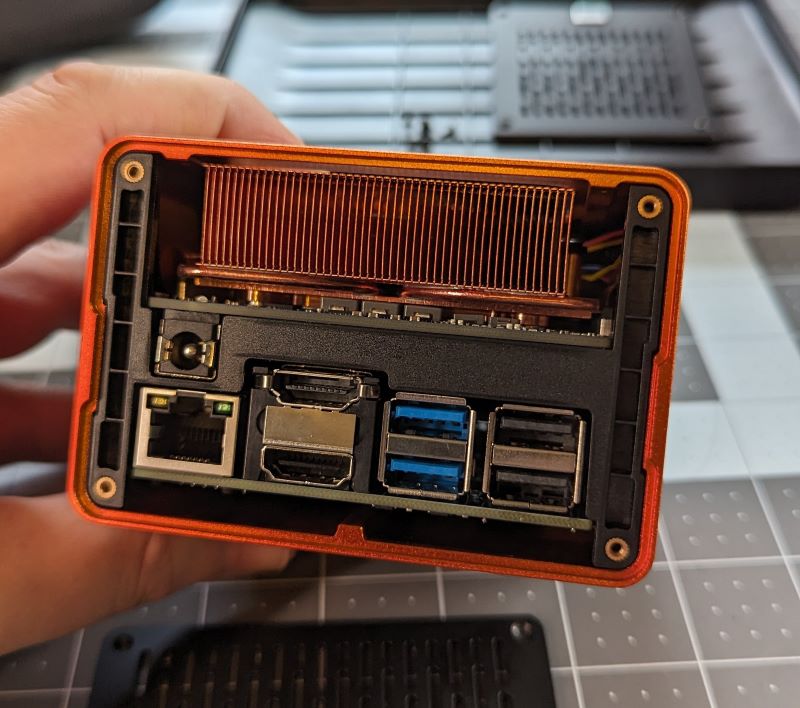 In case you forget who made this little monster, there's even a backlit logo on both sides of the box.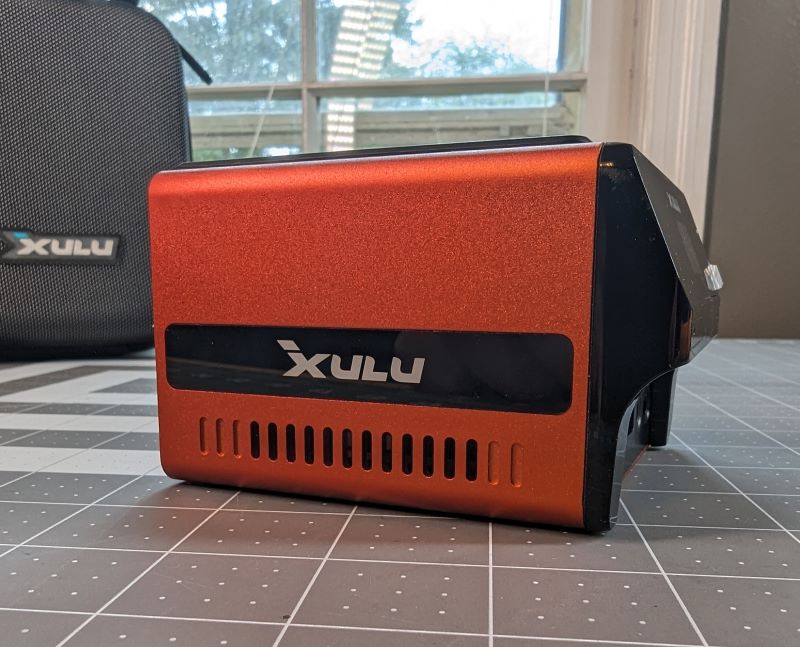 Now they say, you can upgrade the Xulu XR1 mini PC should you decide to later on, but after removing the rear cover, I tried to pull the guts out and nothing budged.  I didn't try that hard to remove anything because I was afraid I might damage something.  There were no instructions included on how to remove the board and all if you did want to upgrade something so I decided to pass for now. Maybe in the future, Xulu will provide some documentation on how to do it.
Setup
To set the Xulu XR1 mini PC up, you'll need to connect a monitor, mouse, and keyboard and boot the sucker up. It'll boot up to Windows 11 but give you this window initially.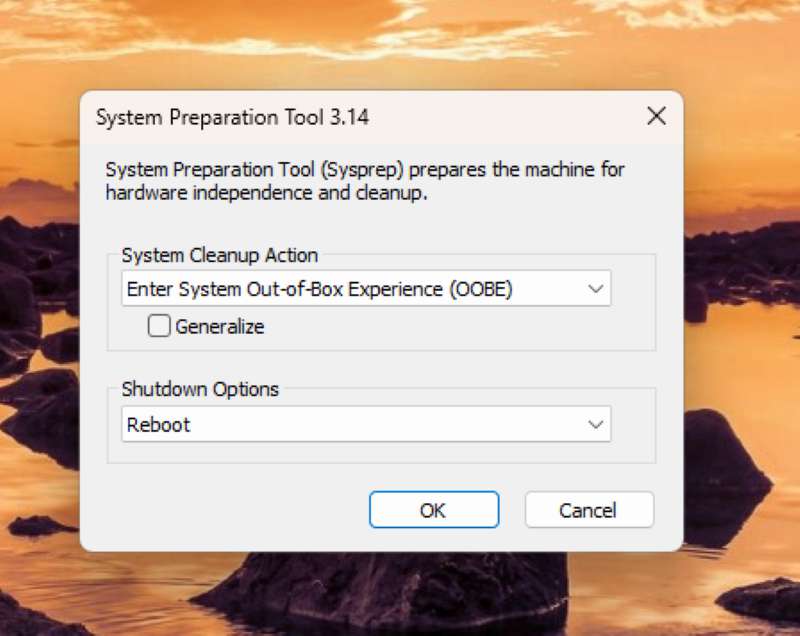 Just click OK and the unit will reboot. Once it's done,  just follow the prompts to set up Windows 11. In case you're wondering, it does appear to be a fully licensed version of Windows and it activated with no issues.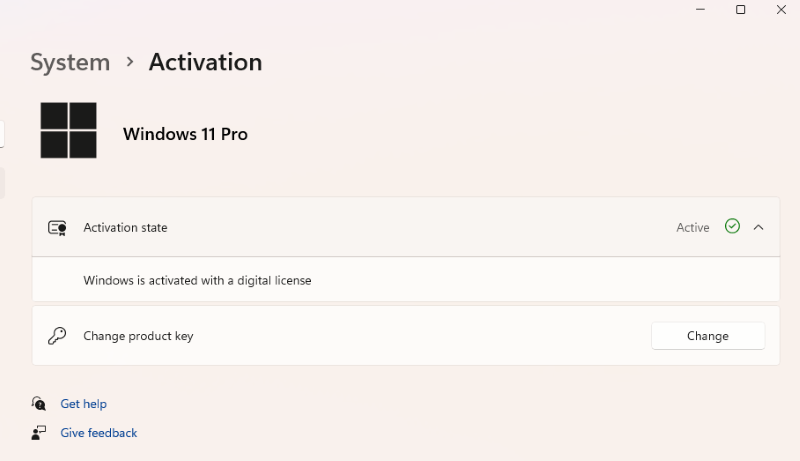 One thing I would suggest to anyone with a Windows PC is to run Chris Titus's Ulitmate Windows Utility. It gets rid of a bunch of bloat, turns off a bunch of unnecessary services, and reduces the number of background processes to free up the CPU and RAM for the things you actually want to do. You can watch him here to see the utility in action.
The Gadgeteer is in no way affiliated with Chris Titus. I just really like this tool and want to share it with you. After running this, I was able to install several of the apps I normally would with one click while reducing the number of background processes from about 165 down to 145.  That doesn't sound like a lot, but I gain those system resources back so anything is better than nothing.
Performance
OK. I hear you. That's all well, fine, and good, but how does it perform? Well, I don't run a bunch of benchmarks. In fact, I usually only run 1, Userbenchmark. It tells me enough of what I want to know.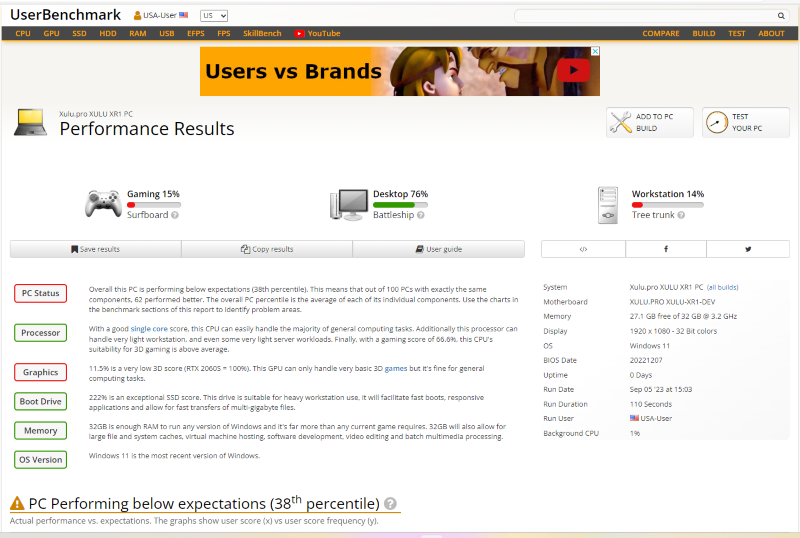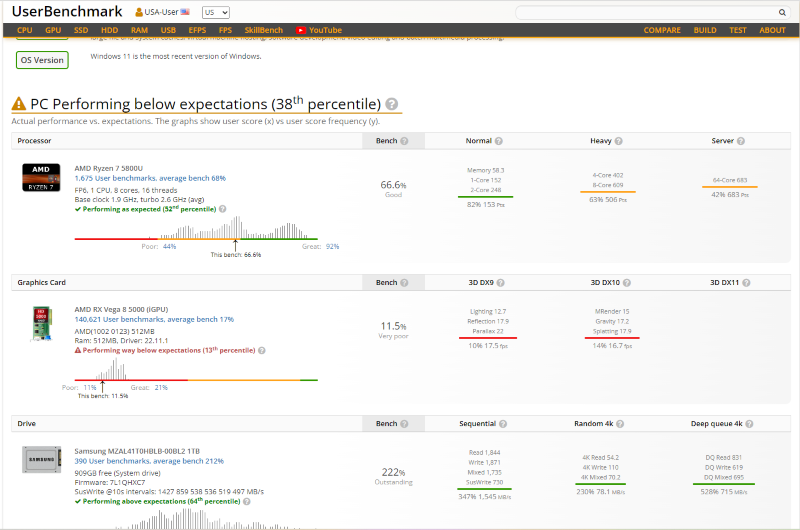 What I prefer to do is do real-world testing. Does it work well for video editing? Yes, it does. Now I'm not making feature films here. I make some videos for the Gadgeteer and training videos for field technicians, but the Xulu XR1 does fine with it. I have a laptop I used to use for that purpose. I won't mention any brand names but let's just say I wasn't HaPpy with its performance.  The Xulu XR1 mini PC performed better without slowing down to crawl to render the videos. Does it work for photo editing? Yep, I've used it to do basic editing with Windows built-in editor as well as Photoshop and it works great. So of course, it does a great job with email, surfing the web, watching videos online, writing reviews for the best website ever (wink, wink), and even playing some video games. Yes, video games.  I was able to play my favorite game of all time, Borderlands 2, with no issues, granted that game was released in 2012 but it's still the best looter shooter out there. I can even play Borderlands 3, Dying Light, and Death Stranding perfectly fine. Now, we're not talking about running it at Ultra-high graphics and 120fps, but it's as my son said, "completely playable" while still looking good.
What I like
Ultra-small form factor
Lots of horsepower
The looks, it's not a bland, black little box
What I'd change
Instructions on how to safely upgrade it
Final thoughts
I really like the Xulu XR1 mini PC. I have replaced a laptop that I basically used as a desktop with it and am really happy with it.  It runs much better for me with what I want to do and even allows me to play some games I've been wanting to play. I've really been impressed with the Xulu XR1.  It performs admirably while editing videos and photos, playing games, and the usual fare of media consumption, and never once have I heard the fan. I would've thought while playing something like Dying Light, I would've heard the thing take off like a rocket but I haven't. It just takes it and keeps going like nothing ever happened. The Xulu XR1 has earned its place on my desktop and will remain there for quite some time. And if my kids are reading this, NO you can't have it.
Price: As specced $456
Where to buy: Indiegogo INDEMAND
Source: The sample of this product was provided by Xulu.