We use affiliate links. If you buy something through the links on this page, we may earn a commission at no cost to you. Learn more.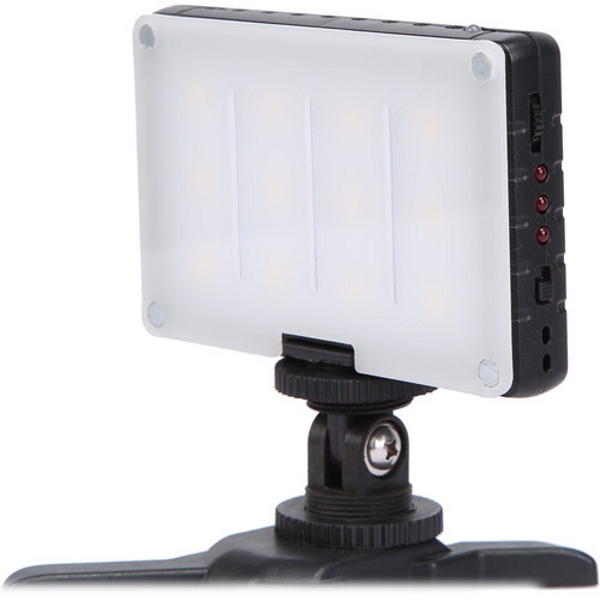 Whether you are an aspiring or professional photographer/videographer, or just enthusiastic about capturing photos and video, there are likely many occasions when you just grab your camera as you head out of the door, with the anticipation of capturing a great photo or some good footage. Whenever I do the same, I always seem to find myself in a situation where I can get a great shot, or some great footage, but I am missing some accessory that would make the task easier and the outcome much better. A few times when I have been in this situation, I can remember wishing that I had an on-camera light, but when on the go, the light and the weighty battery are just too much extra to carry for a casual and unplanned shoot. After all, many times I return home with no photos or footage worth mentioning.
The GVB Gear Compact Daylight On-Camera Light with Built-In Battery may be the perfect on-camera light for this scenario. It is 5600K daylight light with a 120 degree beam, and a CRI (color rendering index) between 95 and 97. It has a built-in 2500mAh rechargeable battery which eliminates the need to carry that extra weighty battery. The battery provides enough power for approximately 2 hours of use. The light is dimmable, and includes diffusion that attaches magnetically. The package also includes a phone clamp, and a cold shoe adapter. This light weighs only 6 ounces, which is great for the complete on-the-go on-camera light solution.
If you would like to purchase the GVB Gear Compact Daylight On-Camera Light with Built-In Battery, you can head over to Amazon or B&H Photo Video and pick one up for $39.00.