We use affiliate links. If you buy something through the links on this page, we may earn a commission at no cost to you. Learn more.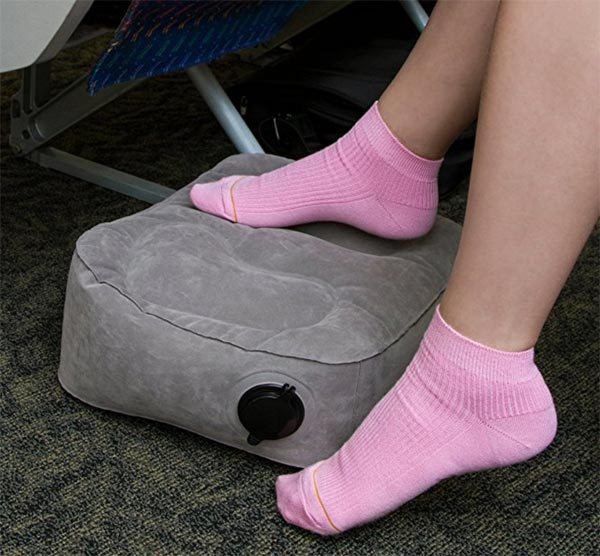 Okay, okay, I apologize for that horrible pun, but I know the agony of which I speak.  I'm short – just barely five feet tall, and that's after I gained a half inch in height when I had double total knee replacements a couple years ago.  No matter where I find myself, I almost never find a chair that's low enough for me to sit with my feet touching the ground.  My feet dangle above the floor and go to "sleep", often leaving me trying to walk on numb and tingling feet when I'm ready to move on to the next location.  I need one of these foot rests from Travelon.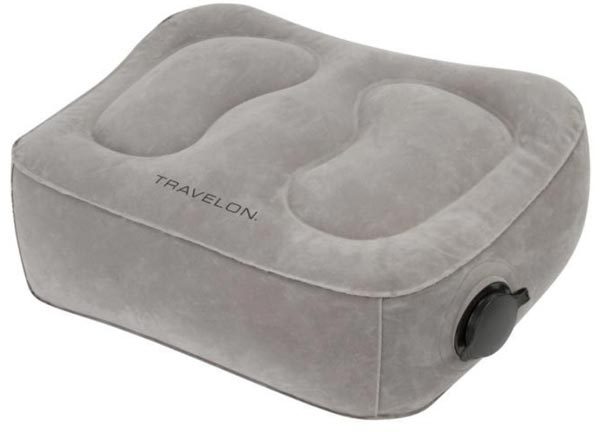 The 13113 Inflatable Foot Rest will elevate your feet, improving your comfort and circulation.  It measures 14" x 12" x 5" when inflated and 15" x 11.5" x .5" when deflated.  It's made of flocked PVC, so it feels comfortable even to bare feet.  Travelon says it inflates with 4-5 breaths and deflates quickly when you push in on the flap covering the inflation port.  It fits easily in your bag, so it's perfect to take along when you're flying or traveling by other means or when you're just going about your daily activities or work.
The 13113 Inflatable Foot Rest is $17.00 directly from Travelon or $13.96 from Amazon.