We use affiliate links. If you buy something through the links on this page, we may earn a commission at no cost to you. Learn more.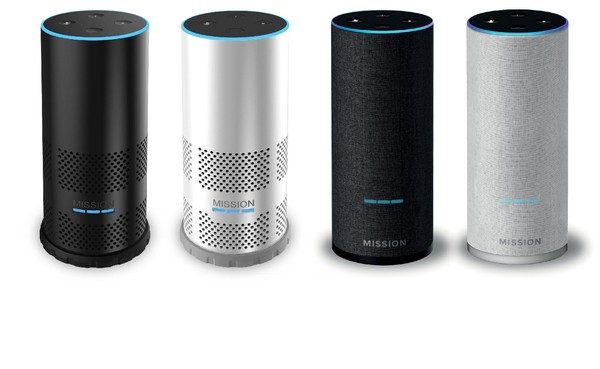 The Amazon Alexa service is a world class platform for enabling natural language with a host of Alexa capable devices. Many people interact with the Alexa service using one of Amazon's own Echo devices. Late in 2017, Amazon updated the original three-year-old Echo with a new design. The new design offered a lower price, new skins, and the ability to stream audio, but also kept the Echo tethered to an AC power receptacle. The Mission Battery Shell For Amazon Echo 2 looks to change that with designs that provide power and portability to the Echo.
What's it offer?
The shell comes in 2 flavors and a total of four colors: black, white, sandstone or charcoal. The standard design offers a soft fabric finish, a non-marking silicone base, and 6 hours of portable playtime. In contrast, the rugged version offers a hard shell finish, an extra-thick silicone base and 8 hours of playtime.  In addition to offering a battery, each design also includes a three-segment LED battery level indicator. One thing this design apparently lacks: a charging dock. You'll need to connect this to a cable to keep the battery full. Also, while the front looks suave and cylindrical, there is a jumper in the rear which connects the Echo's existing DC plug to the battery compartment of the sleeve.
You may think it is preferable to purchase an Alexa enabled speaker with a built-in battery. The Amazon Tap is a viable option (and also compatible with hands-free mode). While there are some 3rd-party manufacturers that also build portable speakers with Alexa, Amazon will limit the services you can ask Alexa to stream.
Each version of the Mission Battery Shell sells for $49.99 at Amazon. Visit the Mission site here to find out more info.