We use affiliate links. If you buy something through the links on this page, we may earn a commission at no cost to you. Learn more.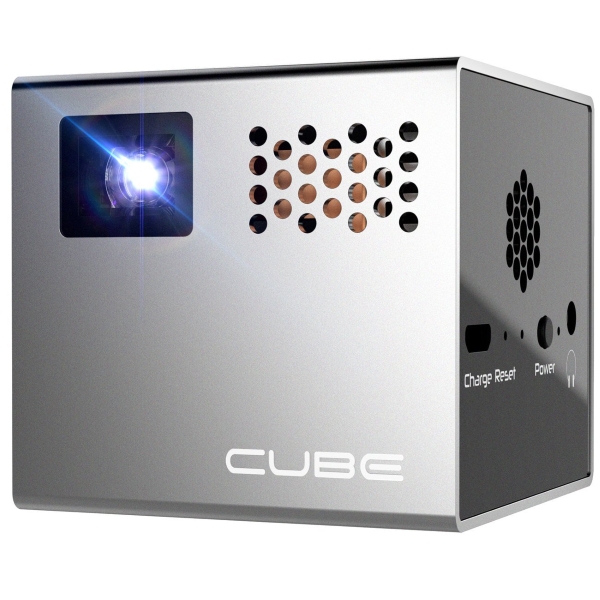 For the past two months, I have written a few news stories about projectors of various sizes and specifications. As summer approaches for us here in the USA, barbecues, and picnics, and movie nights become more frequent, with the idea of watching a movie popping up at various unplanned times, and sometimes at unplanned locations. These days, technology has allowed us the necessary portability to be ready to project a movie at any moment. In addition to being able to project the movie, most folks expect a decent level of quality.
The RIF6 CUBE Mobile Pico Projector is a mini portable HD 2-inch Video Projector that comes in a ready-to-go package that includes built In Speakers. It measures just 2 inches by 2 inches by 1.9 inches, and yet it offers LED DLP projection with 50 lumens with a lifespan of 20,000 hours. It can display a screen size of up to 120 inches, and has several inputs including USB, HDMI, and MHL. It allows you to mirror from your Smartphone, laptop, tablet, streaming device, etc, and it has flexible legs that allow you to adjust the position for the best viewing. The internal battery lasts for up to 90 minutes.
If you would like to take a closer look at The RIF6 CUBE Mobile Pico Projector, it is available on Amazon for $220.38.