We use affiliate links. If you buy something through the links on this page, we may earn a commission at no cost to you. Learn more.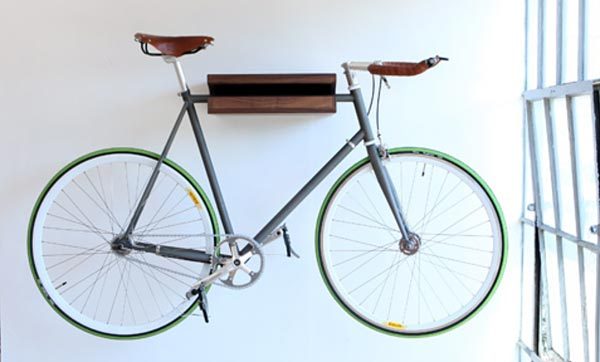 If you don't have a garage or a covered storage area outdoors where you live, you probably have to drag your bike into your house/apartment/condo for storage.  Once it's in your living space, where do you store it to keep it out of the way?  Well, with the Knife & Saw Bike Shelf, you could hang it on the wall.  The Bike Shelf is made of wood and designed to easily install into wall studs for maximum strength, leaving only screw holes when removed.  And as the name suggests, there's shelf space where you could store your helmet, books, or decorative items.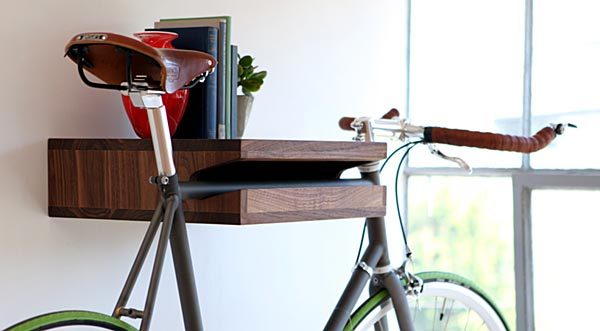 The Shelf is available in solid Eastern black walnut with a hard-wax oil finish or in solid white oak with the hard-wax oil finish.  Before placing your order, you'll need to use Knife & Saw's fitting guide to determine if you need the standard or small size for your bike.
Regardless of the size needed or the wood type, the Bike Shelf is $325.00.  Place your order at The Knife & Saw website.