We use affiliate links. If you buy something through the links on this page, we may earn a commission at no cost to you. Learn more.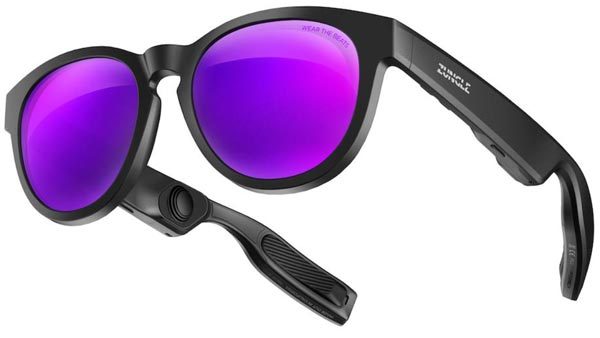 As a glasses wearer, I know that wearing any type of earphone with the glasses can be uncomfortable at best.  Zungle takes care of that problem by incorporating Bluetooth headphones into the frame of their sunglasses themselves.  And they added a dedicated A. I. Voice Assistant button that launches Siri or Google Assistant automatically.  Zungle has new, second versions of both their Viper (square-shaped lenses) and Lynx (rounded-shape lenses) sunglasses available for pre-order now.  Read on for more details about these new sunglasses.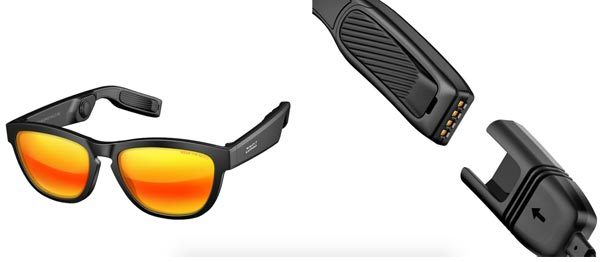 Zungle sunglasses are powered by two 3.7V 120mAh lithium power batteries that charge in less than one hour by Pogo-pin charging.  The batteries provide 4 hours of play time and 100 hours of standby time.  With an IPX4 sweat-resistance rating, you'll be safely able to wear these smart sunglasses even while you're working out.
Zungle uses Bluetooth 5.0 (A2DP profile 1.3 / HFP profile 1.7 / HSP profile 1.2) to connect to any smartphone, tablet, or computer with Bluetooth functionality.  The wireless range is 30 feet.  Not only will you be able to listen to music, but you'll also be able to make and take phone calls, too.
Since using earphones that block ambient sounds can be dangerous in outdoor environments, Zungle protects your awareness of your surroundings with an open-ear solution to allow you to ride a bike or run without sacrificing sound quality or safety.  They use new Vibra speakers with stronger dual-spring bone conduction speakers on each leg.  This new sound system was developed through Zungle's partnership with a speaker manufacturer that also produces devices for major tech companies like Samsung and Sony.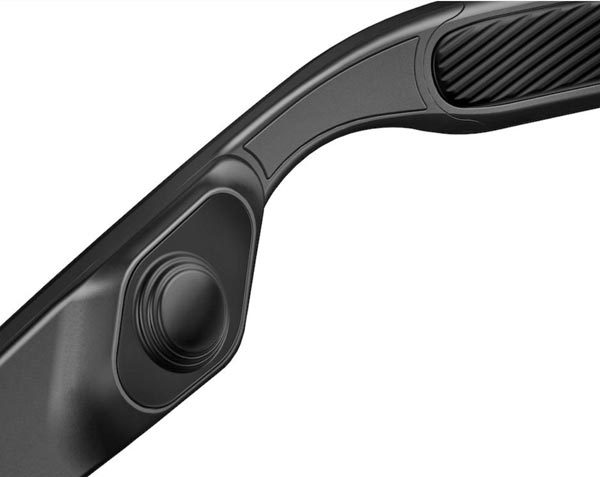 The dedicated A. I. Voice Assistant button on one leg connects you with Siri or Google Assistant with a single click.
The frames measure 5.6 x 6.3 x 2 inches and weigh 1.8 ounces.  Zungle has designed the Viper (second image) and Lynx (first image) glasses with replaceable front frames.  They'll be launching a front-frames subscription plan as they design new frames, so you can mix up the appearance of your glasses.
The lenses are UV400 / Polarized and FDA-certified.  Viper glasses are available with a matte black, matte gray, or matte white frame and eight lens colors to select from.  Lynx glasses have matte black or matte gray frames with two lens colors.  Additional replacement lenses can be purchased for $19.99 for either frame.
Right now, Zungle is offering pre-orders for these version 2.0 sunglasses.  The Viper glasses and two extra sets of lenses have a limited-time price of $109.99 for pre-orders, with the price increasing as the pre-order period expires.  Normal price is $189.99 for Viper with no extra lenses.  Lynx glasses start at $139.99 in the limited-time period, with the price increasing through the pre-order period.  Normal price is $189.99 for Lynx.  Zungle says these pre-orders will be among the earliest sent out when the shipments begin in July.  Learn more and pre-order your sunglasses now at the Zungle website.