We use affiliate links. If you buy something through the links on this page, we may earn a commission at no cost to you. Learn more.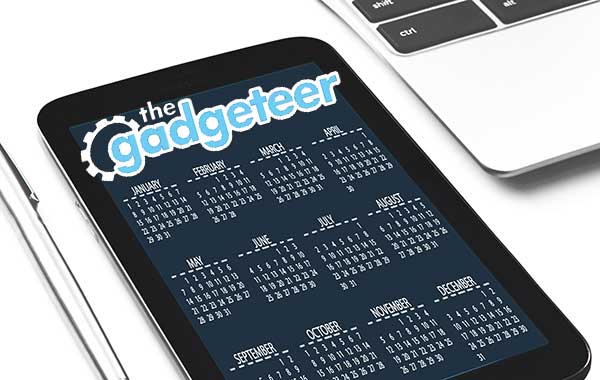 Whoops! I normally post the weekly roundup of all our published posts for the week on Saturday, but it completely slipped my mind yesterday so here it is one day late! Enjoy.
Reviews
Etekcity Voltson Smart Wi-Fi outlet review
Rowkin Surge Charge earbuds, Keysmart Pro, Bellroy Duo Tote, and more – Review updates
PAPAGO GoSafe S37 dash cam review
VentiFresh small space air purifier review
Snow Lizard SLXTREME 8+ iPhone case review
SparkMaker Mini Desktop SLA 3D printer review
Brainwavz Audio B200 dual balanced armature earphones review
Logitech Slim Combo iPad case with Detachable Backlit Keyboard and Smart Connector Technology review
News
Raven dash cam looks like the ultimate car gadget
Cure your tension headache with a hook
With the Nebula Capsule Smart Mini Projector, you can always take the show on the road
The Lumos smart bike helmet has built-in turn signals
The WaterField Designs Pro Executive Laptop Backpack is classy enough for a CEO
The BeardMat lets you say goodbye to those nasty hair trimmings
The Altec Lansing Sonic Boom Bluetooth Speaker will blow you away
Rapidly chill freshly-brewed coffee or tea without diluting it with the HyperChiller
Baron Fig teams up with Codecademy to release new Computerworld notebooks
The New Bellroy Laptop Brief is ideal for streamlined professionals
The LENSKIRT Flexible Lens Hood makes shooting through glass easier
Pop your gear into Tom Bihn's Pop Tote
Master & Dynamic pad the MW50 wireless headphone and charge less for it
Spigen's new iPhone X cases celebrate two classic Apple products from the past
This gives new comfort to sleeping on the couch
The LG 43UD79-B 43″ 16:9 4K IPS Monitor is big, bright and right!
Apeman 4K action cam, wool jackets, wool socks, and more – Notable crowdfunding campaigns
Protect your Apple Watch from drops with this Catalyst
Knockaround G. I. Joe Premiums are real American eyewear
The SkyWire TV antenna may be the one that lets you cut the cable TV cord!
FridgeCam lets you see inside your fridge even when you're at the grocery store
No more bathroom trips in the dark with the Vansky motion-activated LED bed light
Nebo by MyScript makes my iPad feel like my long-lost Newton
Airfree P2000 – Filterless Air Purifier may just be the answer to clean air!
Now you can tell Alexa to unlock your Schlage smart door lock
The Zoom F1 Field Recorder seems to be another Zoom success
The Sand Drink Holder keeps sand where it belongs – on the beach
The iLi Translator has all the right answers
Your search for the perfect chin-supporting travel pillow is over