We use affiliate links. If you buy something through the links on this page, we may earn a commission at no cost to you. Learn more.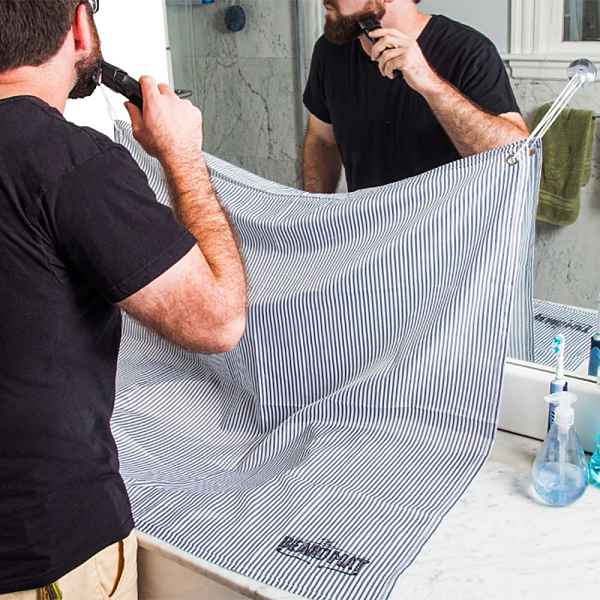 If you're a guy sporting a beard (like myself) one problem you face is what to do with those nasty hair trimmings after you groom it. Despite your best efforts they usually end up all over the countertop and in the sink. Clean up is time-consuming and more hair ends up down the drain than you'd like. And over time that can lead to clogged pipes. Yikes! 
BeardMat has come up with a simple solution that will keep your countertops clean and your pipes clog-free. The BeardMat is a three-foot square non-stick fabric that attaches to your mirror and covers the sink and countertop while you're grooming.
Simply attach the BeardMat to your mirror (or any other smooth non-porous dry surface) using two suction cups, then drape it over your countertop and sink. Now you're ready to trim your beard or hair.
The BeardMat's slick polyester material allows hair to slide off easily, making clean-up a breeze. 
No fuss no muss.
The BeardMat sells for $14.99 and is available at thegrommet.com.