We use affiliate links. If you buy something through the links on this page, we may earn a commission at no cost to you. Learn more.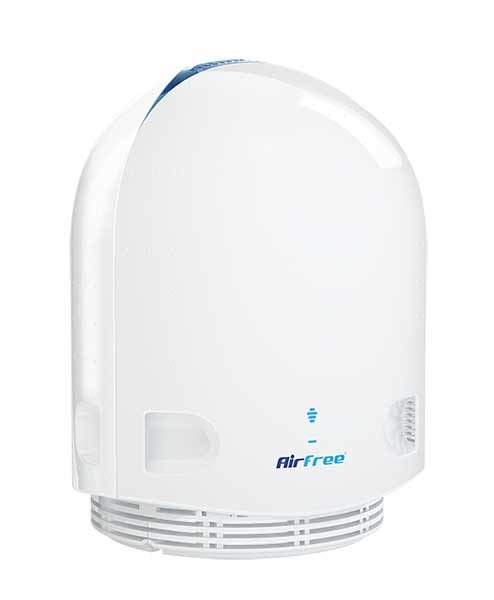 Over the past few years, I have been back and forth to the pediatrician with my kids who have been suffering with allergies and asthma. After much testing, they were put on daily medications to help to control the effect of their allergies, which if not addressed would eventually trigger a full-fledged asthma attack.
In an effort to address the issue of pollutants within the home, I have invested in several air purifiers, with mixed results, and I continue to research these devices always looking for better technology and hopefully better results.
Today, I was reading about the Airfree P2000 – Filterless Air Purifier. This device claims to have "patented Thermodynamic TSS Technology", that "destroys mold, dust mites, bacteria, viruses, pollens, pet dander, tobacco and other organic allergens". It also claims to reduce harmful ozone levels within the home. I have heard about air filters that "boast" about this type of ability, and I have been very intrigued by these claims. They claim to be perfect in areas that may contain mold, and to be the best current solution for asthma and allergy sufferers. The coverage each one of these units claims to provide, is adequate for most small to medium sized rooms, and unlike my current air purifiers, they are filterless and completely silent. Since I spend quite a bit of money replacing filters, this would be a welcomed feature. In addition, as a photographer/videographer, the ability to clean the air so that my expensive camera equipment and lenses are in a better environment both for storage and operation is a plus.
If you would like more detailed information on the Airfree P2000 – Filterless Air Purifier or you would like to purchase one, head over to Amazon, or B&H Photo Video or Adorama, and check it out. It is available for purchase from any of these retailers for $269.