We use affiliate links. If you buy something through the links on this page, we may earn a commission at no cost to you. Learn more.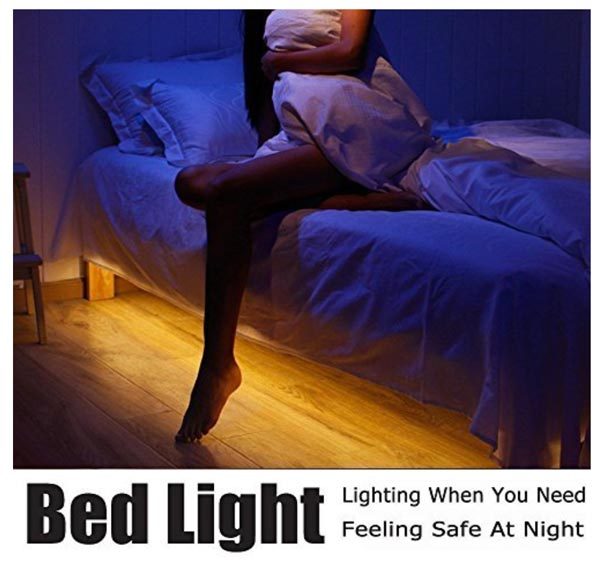 Navigating to the bathroom in a dark bedroom can be tricky when you don't want to turn on a bright lamp and disturb your bedmate.  Having a continually-lighted nightlight in the bedroom isn't an ideal solution either, because being exposed to light while you're trying to sleep isn't good for you.  What you need is a motion-activated nightlight, and you need it to shine on the floor to light your path.  What you need is the Vansky motion-activated bed light.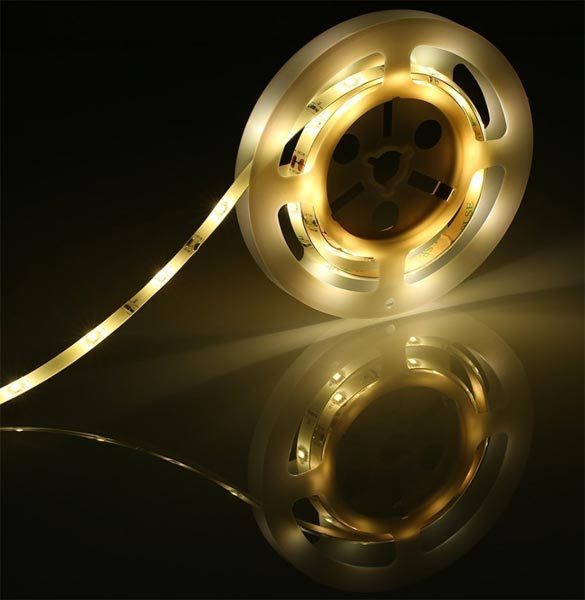 This LED strip uses 3M adhesive to attach to your bed frame.  It has 45 warm-white LEDs (color temperature 2700-3000K) and a built-in "human body passive infrared" (PIR) motion sensor that turns the lights on when it senses your movement.  A timer turns the lights back off in 30 seconds – 10 minutes (adjustable).  Be aware that the PIR sensor needs a dark room to operate correctly.
You can use the Vansky light strip other places where you need light: on stairs, in bathrooms, or under cabinets or furniture.  The strips are rated for up to 100,000 hours of lighting, and they come with a one-year guarantee.  The Vansky motion-activated bed light is $17.99 at Amazon.