We use affiliate links. If you buy something through the links on this page, we may earn a commission at no cost to you. Learn more.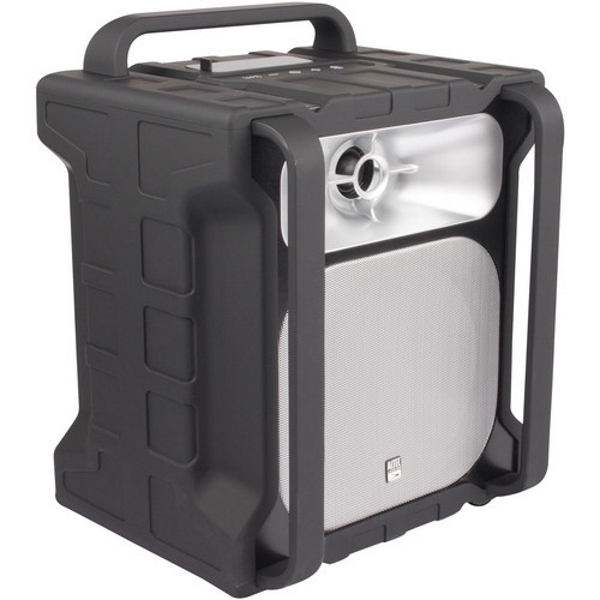 I am always intrigued by the various shapes, and sizes, and specifications of the Bluetooth speakers that are available on the market today. I have listened to Sony, JBL, Pioneer, and a bunch of others, and generally they all sound at least acceptable. For many years, I was a big fan of Altec Lansing computer speakers, so much so that I owned several at one time. Today I decided to see what they offer in the Bluetooth speaker market, so I did my research and I came across the Altec Lansing Sonic Boom Bluetooth Speaker.
This Bluetooth speaker looks like the typical Altec Lansing speaker with its clean lines and generally nice rugged design. It features IP67 water and dust resistance, and the rugged frame is shock resistant, and buoyant. Internally, it has two subwoofers, a midrange driver, and a tweeter. It has an impressive 100 foot Bluetooth range, and with its app, it allows you to connect to as many as 50 additional "House Party Mode-enabled speakers all playing the same music for even bigger sound". It has a built-in microphone that provides audible voice caller ID, and it allows you to respond to the calls. There are three USB ports, and two 3-prong AC outlets built in, so that you can power and charge other devices from it. When fully charged, its internal battery provides up to 50 hours of use.
If you would like to purchase the Altec Lansing Sonic Boom Bluetooth Speaker, you can pick one up at Amazon or B&H Photo Video for $149.99