We use affiliate links. If you buy something through the links on this page, we may earn a commission at no cost to you. Learn more.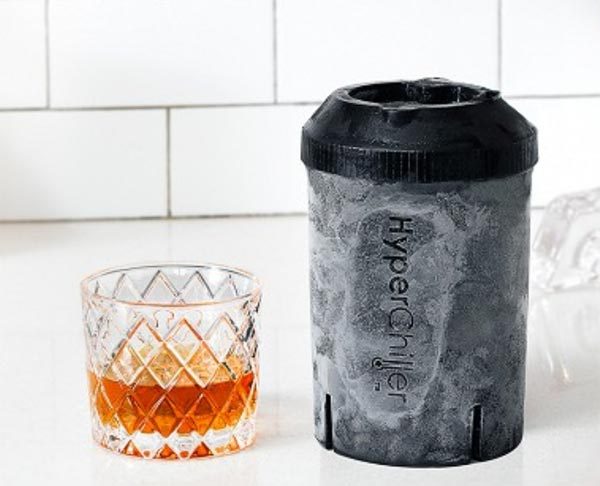 The HyperChiller can reduce the temperature of any drink (other than carbonated beverages) by up to 130°F in sixty seconds.  Imagine being able to chill freshly-brewed coffee or tea enough for an iced beverage without watering it down by pouring it over ice cubes.  And it's not just for hot beverages; you can also cool whiskey, wine, juice, and other non-carbonated beverages.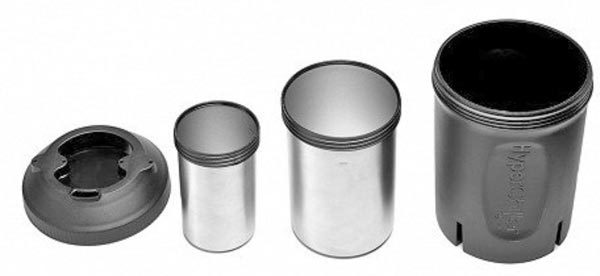 The HyperChiller is made of BPA-free plastic and food-grade stainless steel.  Prepare the chiller by filling the inner and outer chambers with water and freezing it in advance.  The cooling chamber holds 12.5 ounces.  The HyperChiller is designed to fit under most coffee makers, so you can brew directly into the cooling chamber.
The HyperChiller rapid drink chiller is $29.95 at The Grommet.