We use affiliate links. If you buy something through the links on this page, we may earn a commission at no cost to you. Learn more.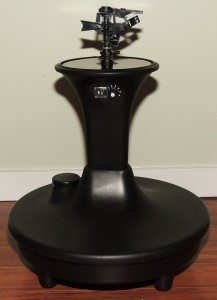 My family and I live on 10 acres in Washington State and while we live about 20 miles of downtown Seattle, our place is pretty rural. Many critters and creatures live on and transit through our trees and fields all year long. This is especially true during the spring, when some years the deer are like locus and ravage my wife's bushes and shrubs to no end. When I mentioned that Julie was offering up the Havahart Spray Away Elite II for review, she wanted me to volunteer so that we could check it out. So for this review, my wife has agreed to do a joint review of the Spray Away Elite II to see if it lives up to her hopes of protecting her precious petunias from the wild beasts. 
Note: Photos may be clicked for a larger image.
Dave's comments will be in black and Jen's comments will be blue italicized.

Dave: Havahart is a company that is dedicated to not only help you rid yourself of unwanted pests/critters but enabling you to do it in a safe, humane manner. Havahart has been providing 'caring animal control products since 1940'. They sell non-lethal traps, repellents, and active deterrent systems.  The Spray Away Elite II is a completely self-contained, nonlethal pest deterrent that uses a 'startling burst of water that repels a variety of nuisance animals'. This system reminds me of those autonomous weapons you hear about or see in the movies that create a kill zone, where if anything enters it is instantly turned into Swiss cheese. But in this case, the Spray Away Elite II uses a stream of water (think super-soaker) instead of a stream of bullets to get the job done.
Jen: The  neighbors have a motion sensor head that is hooked up to their hose to keep the deer out her vegetable garden.   The Havahart Spray Away Elite II seemed like a great way to keep the deer out of my garden without having to run a hose or replace motion sensor batteries.
Specifications:
Electronic Deer Repellent
Model #
5269
Warranty
2-Year Limited Warranty
Customizable Settings
9 Sensitivity Settings, Custom Sight Settings, Adjustable Spray Arc & Distance
Smart Warning System Notifications
Sensed Movement | Low Battery | Low Water
Water Usage
2 – 3 Cups per Spray
Coverage Area
Radius
1,900 sq. ft.
Max. Detection Distance
35 ft. | 180°
Max. Spray Distance
35 ft.
Unit Specs
Weight
11 lb.
Battery
Solar-Powered (Includes Pre-Charge)
Water Source
3.5-Gallon Refillable Water Basin
Waterproof
Yes
Infrared Sensor
Yes
Average Battery Life
Life of Unit
Box
Contents

1 Pre-Charged Hose-Free Sprinkler Repellent
1 Non-Strip Wrench
1 Instruction Manual

Package Weight
11.25 lb.
Package Dimensions
19.2″ x 19″ x 19.2″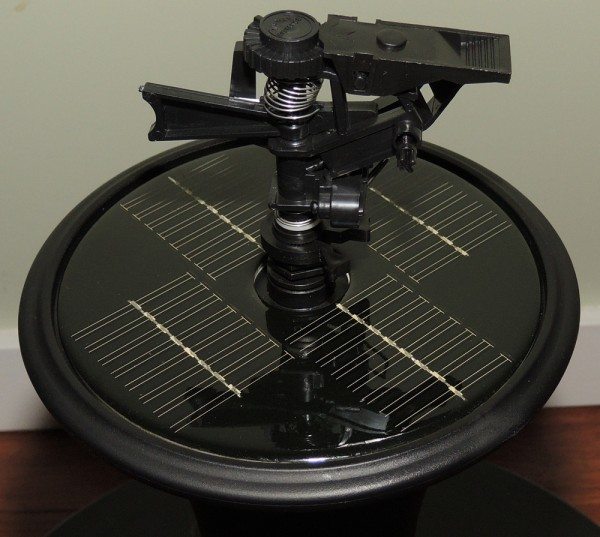 Dave: The Spray Away Elite II is powered by four small embedded solar panels. In the center of the array, the sprinkler head is screwed into place. The sprinkler head is primarily made of plastic and feels a bit fragile and easily broken. Best I can tell, the sprinkler head is proprietary and would have to be ordered from Havahart if it needed to be replaced.
Jen: The Spray Away Elite II comes partially charged from the factory but quickly ran out of power while setting it up.  Recharging the batteries took a long time. We first attempted to charge the Spray Away in a semi-shaded location which did not work at all. We finally had to move it into the direct sunlight for several days before the batteries would charge.
Dave: Shame there is not a port to manually recharge the batteries when the sun is not available.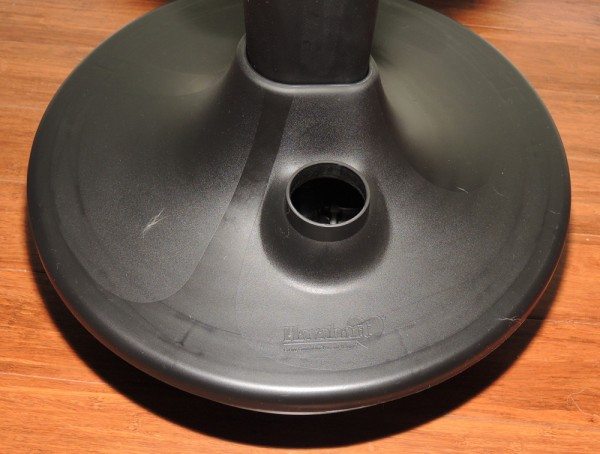 Dave: Once setup, the Spray Away Elite II is completely self-contained. Not only do the solar panels provide power, the water basin holds approximately 3.5 gallons of water.
Jen: Being self-contained and autonomous is a definite must for us. My flower gardens are spread throughout our property, with no accessible water or power. 

Dave: The Havahart Spray Away Elite II can cover up to 1,900 square feet, detecting and spraying up to 35 feet with a coverage arc of 180 degrees.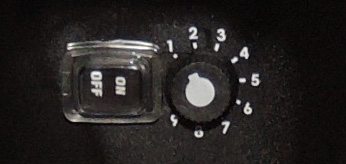 Jen: We adjusted the detection and arch controls but found the distance didn't not change much.  Both the on/off switch and sensitivity control are located on the back of the unit.  Unfortunately, the sensitivity control knob was broken and fell off when we first turned it.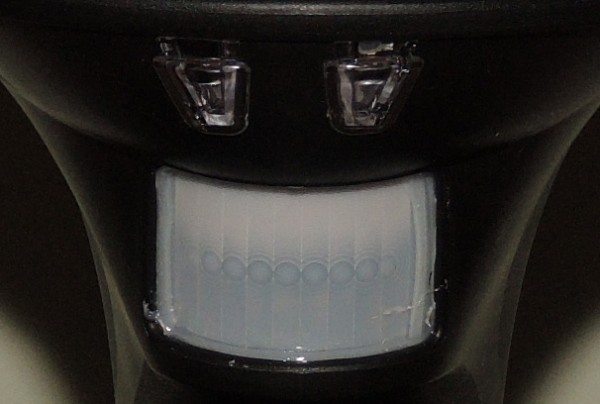 Dave: The LED indicator lights/motion sensor array alerts you when the water basin needs to be refilled or if the battery is running low. The LEDs also illuminate when the system senses movement, enabling you to test the coverage area and sensitivity level. It took several days of direct sun before the low battery light would stay off for longer than just a few firings.
Jen: The battery running low light is on way too much in my opinion. I would like to set the sprayer in a semi-shaded location that receives sun 3-4 hours per day. But that still is not enough sunlight to keep it charged for long. Testing out the sprayer on our four year old nephew, he only triggered the sprayer once.

According to the Havahart website, the Spray Away Elite II is an effective deterrent for armadillos. birds, cats, chipmunks, deer, dogs, foxes, geese, groundhogs, heron, muskrats, opossums, rabbits, raccoons, skunks, squirrels, weasels, and dogs (from pooping in our front yard).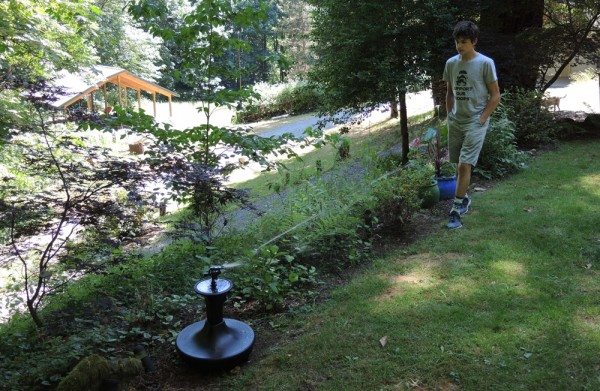 Dave: While a great concept, the Havahart Spray Away Elite II falls short on several fronts. Being non-lethal and autonomous are certainly positive features but its lack of ability to recharge on 3-4 hrs of sunlight per day is definitely a limitation (the Gadgeteer Kid did not appreciate having to haul it to the field, then hump it back every other day 😉 ).
Jen: Based on the low battery alerts, and limited number of sprays we had out of the system, the Havahart Spray Away Elite II was not a viable sprayer for our yard.  If the solar panels were adjustable to enable you to angle them toward the most sunlight, we might have had a more successful experience.
Source:  Havahart provided the unit used for this review.  Learn more at havahart.com.

Product Information
Price:
179.99
Manufacturer:
Havahart
Pros:

Non-lethal pest deterrent
Autonomous (aka no power or water supply needed)
Base is well made/constructed

Cons:

Poor recharging
Sprayer seems a bit fragile
Limited firing range (likely due to inability to fully charge the battery)