We use affiliate links. If you buy something through the links on this page, we may earn a commission at no cost to you. Learn more.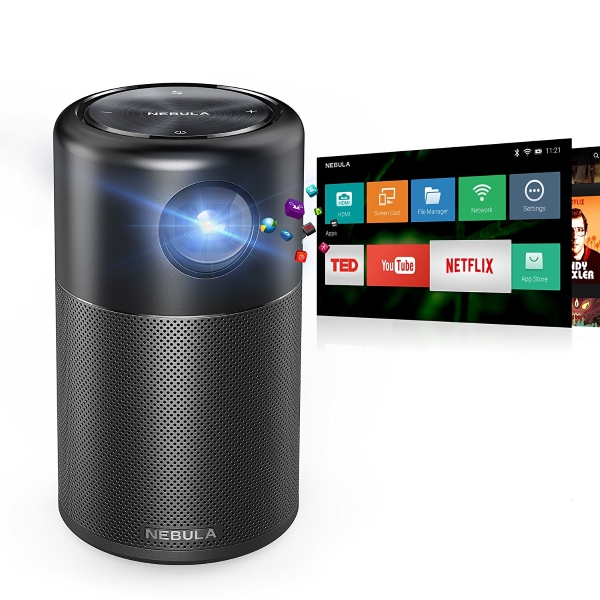 I must admit that as a self-confessed gadget nerd and techie, I am always looking for some sort of device to add a new level of technology, and sometimes a balance of ease versus complexity to my work processes, and to just about any and everything I do.
Today I was reading about a nice little but powerful gadget called the Nebula Capsule Smart Mini Projector. This is a soda can type design mini projector that is made by Anker, and it is touted as being a portable high-contrast pocket cinema device with built-in WiFi, and a 360 degree omnidirectional speaker. It is capable of projecting an image up to 100 inches, and its battery will last for up to 4 hours. Its operating system is Android 7.1, and there is an app that can be used to control all of its functions. The specifications state that the "DLP's advanced IntelliBright algorithms deliver a remarkably bright (100 ANSI lumens), vivid picture". It is very portable weighing in at only 15 ounces, and yet it still provides seamless connectivity utilizing its built-in HDMI port, or USB port, or via screen mirroring.
You can purchase the Nebula Capsule Smart Mini Projector by Anker on Amazon for $349.