We use affiliate links. If you buy something through the links on this page, we may earn a commission at no cost to you. Learn more.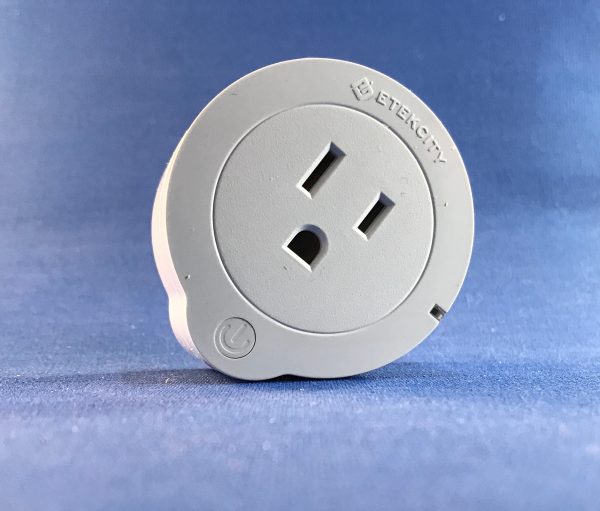 Smart devices are becoming all the rage in the popular press. For many Gadgeteers, they are pretty much old hat, but if you've not yet taken the plunge, there may be no easier way into the world of home device automation than a smart plug. These are small wall warts that sit between your current non-smart device and the outlet they plug into and have a way to connect to your home wifi. Etekcity sent me a trio of their Voltson Smart outlets to run through the gauntlet.
Note: Photos may be tapped or clicked for a larger image.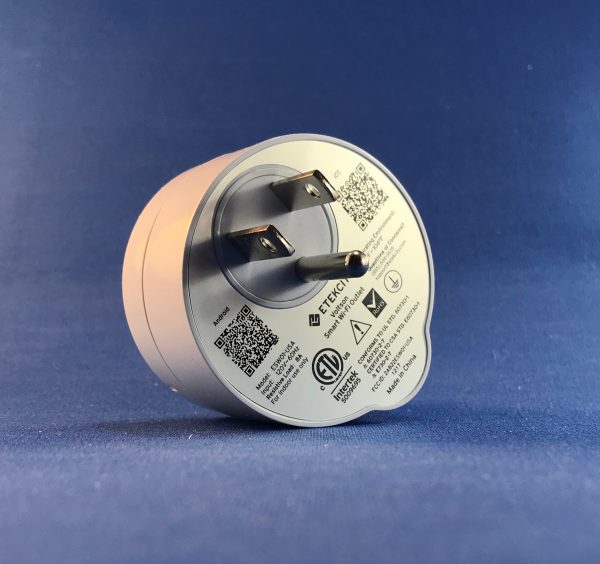 What is it?
The Etekcity Voltson Smart Outlet is a controller for a single electric receptacle. Once connected to the building's power and whatever Wifi is available, it will pair with your Android or iOS device and allow you to control the outlet via the app. You can monitor, schedule, and group devices, as well as act on them together.
Hardware specs
Works with Alexa for voice control (Alexa device sold separately).
Track power usage for connected devices and figure out which devices use the most energy. You can effectively cut your usage so that you can save money on your next electric bill
Easy to install and stable connection. Controlled from different devices and manage your home on your smartphone or tablet from anywhere
Get ready to have a smart home and create customized schedule to automatically turn on and off any home Electronics or appliances such as lamps, Christmas Lighting, coffee maker, etc
NOTE: A secured 2.4 GHz Wi-Fi network is required, 30-Day money back, 2-year warranty and lifetime support.
What's in the box?
3 Voltson Smart Wifi outlets
quick start guide

Design and features
The Etekcity Smart outlet is a 2.25" diameter puck with a small bump on the rim. It sticks out of a regular North American outlet 1.5", which is barely more than the blades of the plug it takes in. On the back, there is a three-prong connector, and on the face, there's a three-prong socket, as well as an LED light and a power button in the aforementioned bump.
Setup
Setup is done by connecting the device to a power outlet, and then allowing it to start its own internal wifi hotspot. You join it with your phone through the app you have to download to use it and pair the two. This forces the outlet to restart, and your phone then reverts to your home WiFi. When the device wakes back up and grabs your phone, it will be connected to your home network. From there it is controllable, renewable, and groupable. You can also assign it to a cylinder-that-you-talk-to if you have or purchase one of those.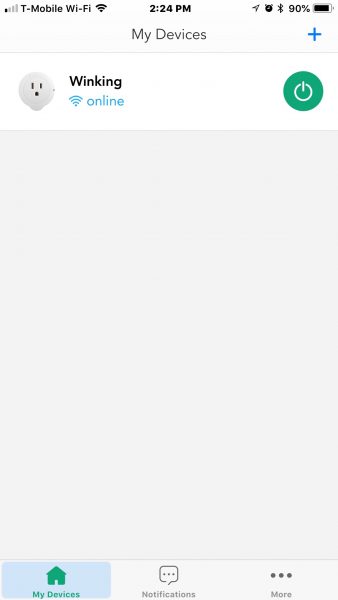 Performance
Once I had the smart outlets configured to my home network and renamed (Winking, Blinking, and Nod), I could control any outlet I plugged into them. Lamps are a big issue in our house since several of our rooms have no overhead light or one that we prefer not to use. I tested with several lights, and found pretty consistent results – you turn it off in the app, and the lamp turns off. There is an icon that changes to show whether it's powered or not.
I have a power cord that controls my photo studio lights through a three-way connection. I plugged the controller between the wall and the extension cord and now can fire up most of my studio lights with a single switch. Sure, I can do this from a power strip, but it's cooler with a phone app, right?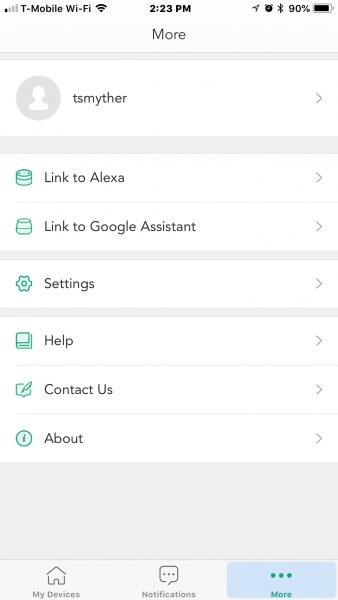 What I Like
Fairly easy setup
The app is light and doesn't require onerous setup.
Works as expected
What needs to be improved
These guys are still expensive, and I think artificially so. If 6 cost $90, then why can't 1 cost $15, rather than $21?
Final thoughts
While I enjoy having these outlets, it's still strange to have to open an app on a device to turn on lights, but the fact I can do it from the driveway or from another point in the house makes it a powerful tool.
I remember my parents had a timer on their lights in the living room that came on at 6 in the evening and turned off at 11 PM. They couldn't change it unless they were at the house, and if the power went off for two hours during the day, the times would be offset by that amount. The improvement with smart outlets is that not only are they controlled or programmed from remote servers, but they can also be edited and maintained from anywhere in the world. What you can't do, however, is see that the items you're wanting to remotely power are plugged in and switched on or not. For that, you're going to have to add remote cameras, which is usually step two of the Smart Home takeover!
Price: $24.99 for 1, $38.99 for 2, 58.99 for 3, or $74.99 for 4 (slightly less at Amazon)
Where to buy: Company website or Amazon.
Source: The sample of this product was provided by Etekcity