We use affiliate links. If you buy something through the links on this page, we may earn a commission at no cost to you. Learn more.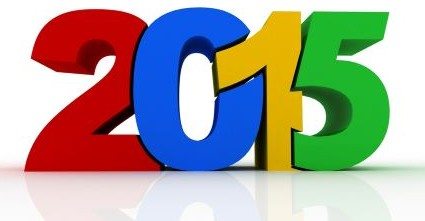 Yesterday I posted part two of the Gadgeteer team's favorite gadgets of 2015 and today I'm posting the final installment. Click through to see part three of the Gadgeteer team's favorite gadgets from this past year. This one includes my favorites.
This has been an unusual year for me.  It's been less about the gadgets and more about recovering from two total knee replacements, but there are a couple of gadgets that I do make time for – in addition to my beloved iPad Air 2, of course.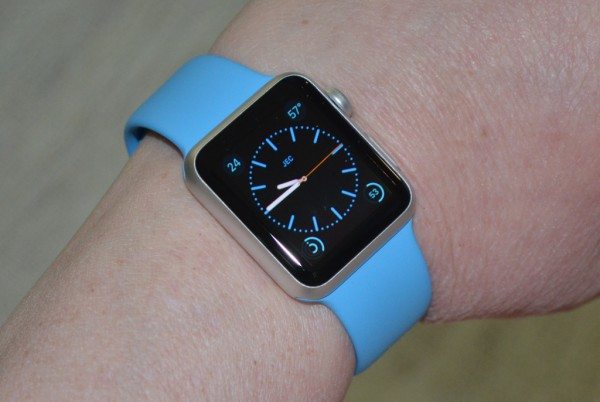 I still wear my Apple Watch Sport daily, and I love it.  We haven't had a landline in years, so I used to have to keep my iPhone with me as I moved from room to room in my house.  With my Watch, I can answer calls or reply to text messages right from my wrist, so long as I am in Bluetooth range of my iPhone 6 Plus.  I love the "complications", or little apps that fit in the corners of most of the Watch faces, so I can see the date and check my calendar, see the temperature and check the forecast, or even just check to see my Watch's battery charge.  I've tried a bunch of bands – mostly official Sport bands in different colors, but a couple of 3rd-party bands, too – but I've settled on the Apple Milanese Loop mesh band.  It's comfortable and easy to put on and adjust on your wrist, and it's utterly gorgeous.  Although Apple always shows it on the more expensive stainless Watch, I think it looks great on my aluminum Sport.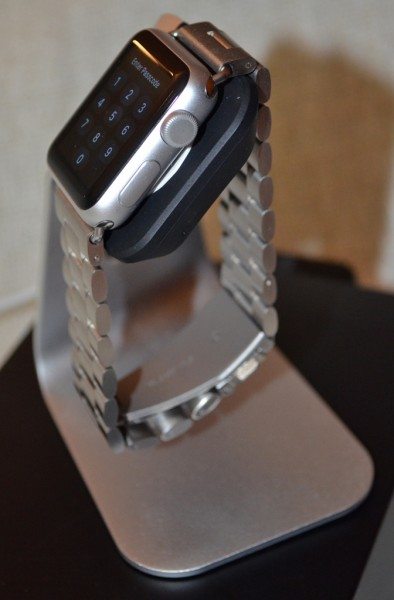 Of course, my Apple Watch Sport needs to be charged, and I always use the Spigen Apple Watch Charging Stand.  I reviewed a few different stands, but none of them work as well as does the Spigen, in my opinion.  It doesn't bend the cable on the magnetic charging puck so much that I fear breakage, it works well with the lowly plastic charger supplied with the Sport model, and it works with any Watch band.  It's only $19, making it a fraction of the cost of many other chargers.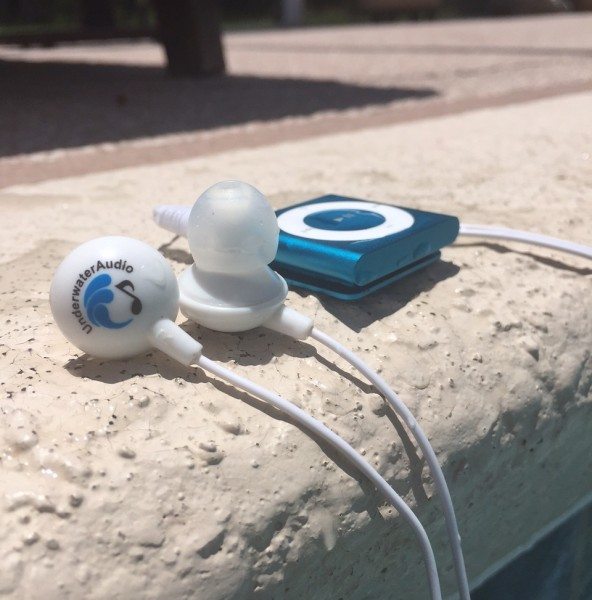 Underwater Audio Swimbuds Sport Waterproof Headphones and iPod bundle: This swimbud and water proof iPod bundle has continued to be part of my wardrobe on the weekends and most mornings when I walk. I am not swimming as much this time of year, but I still use this duo when I walk, work in the garden and mow my lawn. It's nice having a device that I don't have to worry about becoming damaged from the rain or sweat, except now I have no excuse to come in when it rains!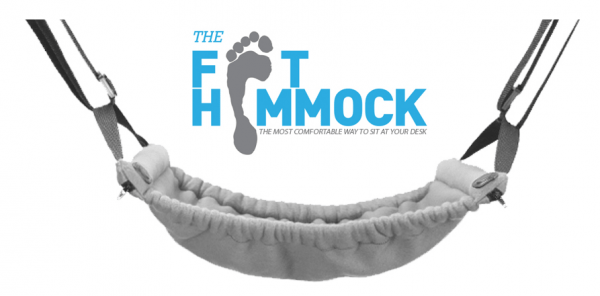 The Foot Hammock: If I can't be outside under a couple of palm trees in a hammock all day, oh well, at least my feet are swinging away in sweet comfortable bliss. I don't plan on ever sitting at my home office desk without this gadget, in fact, I may even upgrade to the heated version for the winters. I find I use better posture and I am much more comfortable at my desk now that I use the Foot Hammock.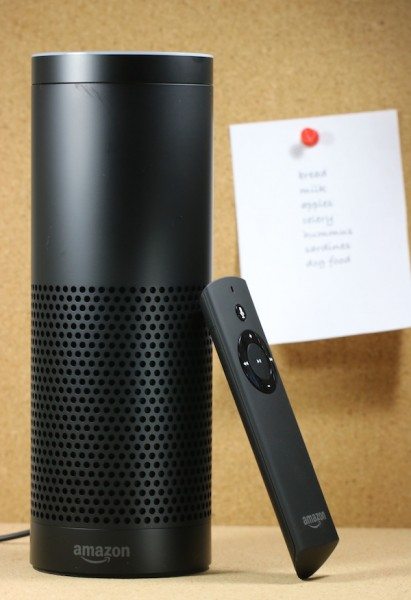 The Amazon Echo: I did not personally review this gadget, but I was sold after reading Margaret's review. I got the Amazon Echo as soon as it was available to the public and I have been amazed at how many new features have been developed for it since then. I use it for playing my Amazon Prime music, turning on and off and dimming my lights, setting timers for cooking, and accessing the current weather and news. There are new features added all the time so there is always something to learn with Alexa. My sweet Alexa…the home assistant that keeps getting better.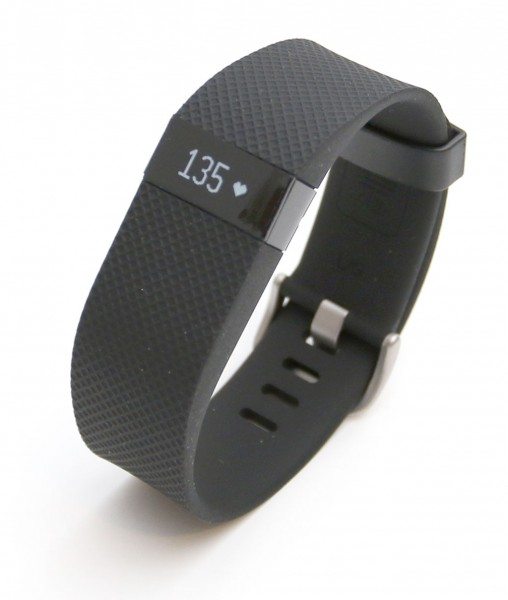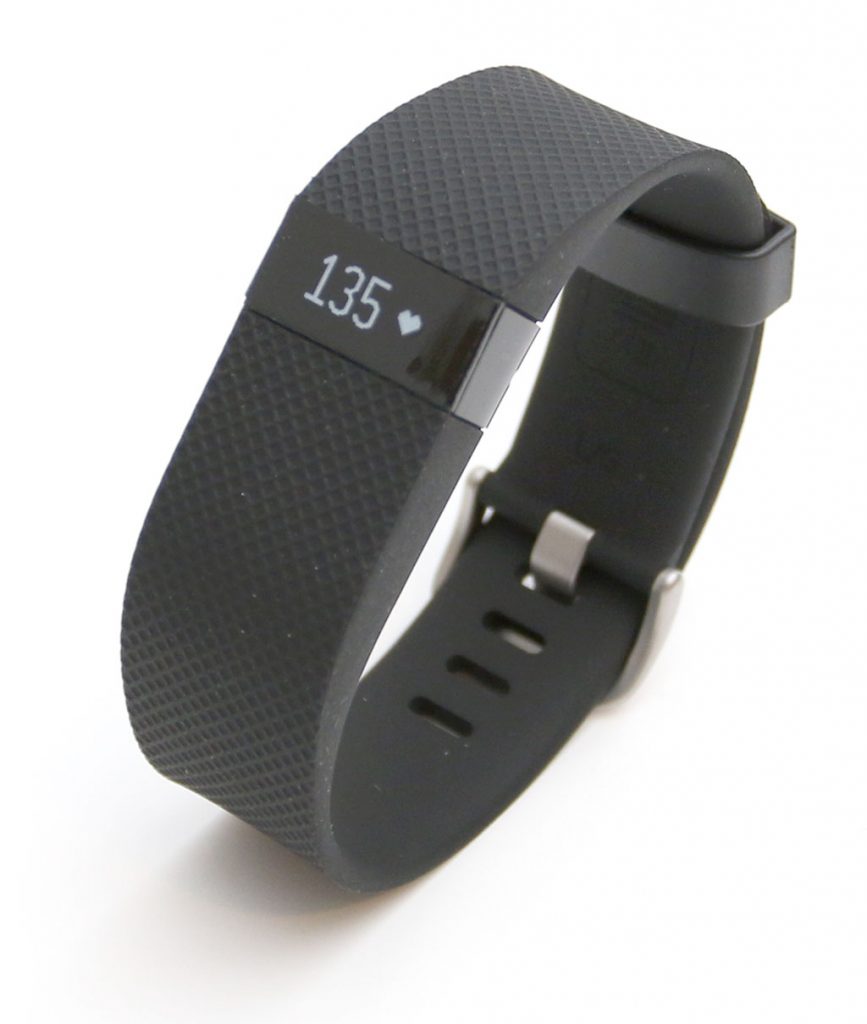 Fitbit Charge HR (Reviewed by Julie): After borrowing my sister's Fitbit Charge HR, I had to get one for myself last summer. I love how it tracks my heart rate for activities, my sleep patterns, and the part I loved most was the vibrating silent alarm. This tracker has motivated me to get moving when I see my step count low, which in turn makes me healthier. I love this little thing!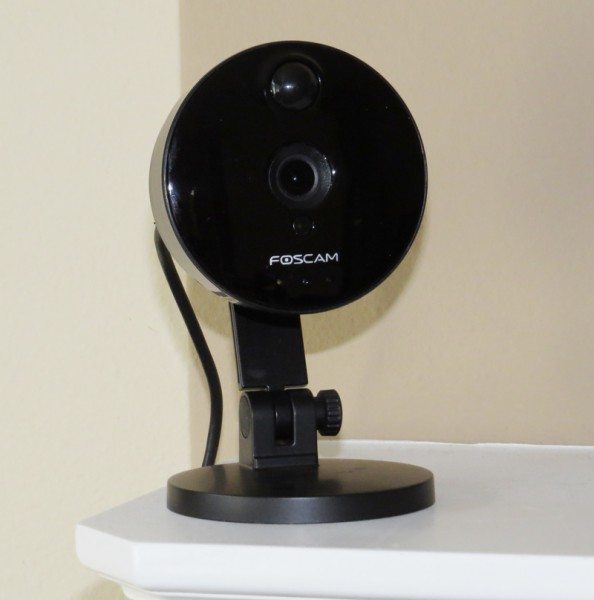 Foscam C1 Wireless IP Camera: I actually bought one of these shortly before getting a second one to review. Having two of these in the house means my entire downstairs is able to be monitored while I am away. They're also small enough to move around if needed, so on shorter trips, I move one to monitor the 'pet window' so I can see our cats or dog in the window. I love the wide angle, and the image quality is great. I'd get another if given the chance.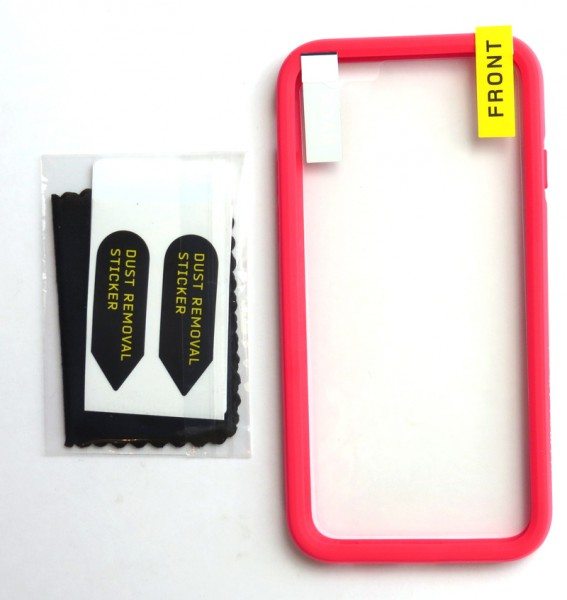 Rhinoshield Crash Guard iPhone 6 bumper case: Of all the cases or bumpers I've reviewed, this one has been used the most. I loved the color, but most importantly, I loved the protective quality it had. It was just as nice as a good full body case, in a bumper. It felt wonderful in my hands, and I am seriously debating getting another for my new iPhone 6S Plus. I used this case until I upgraded and I miss using it.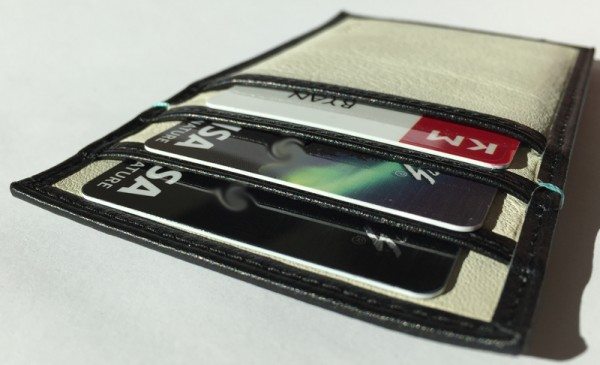 Recess Holdster card wallet: I wasn't the biggest fan of this when I reviewed it last April, but I've used it ever since. Flash to now, and I don't want to go back to a wallet for my cards. It is so slimline that it takes up little space in my small purse, and I fold up bills and double up on cards in the card slots and it has held up very well.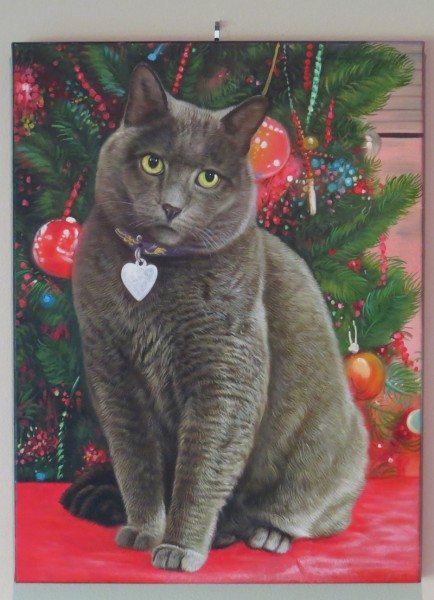 Pixelist oil paintings review: Having the opportunity to memorialize our beloved cat in an oil painting was something I never expected. They did an amazing job painting a pure grey cat and corrected every little thing I asked for, making it perfect. This hangs in our living room and anyone who has seen it has commented how great of a painting it is. I love looking at this painting daily.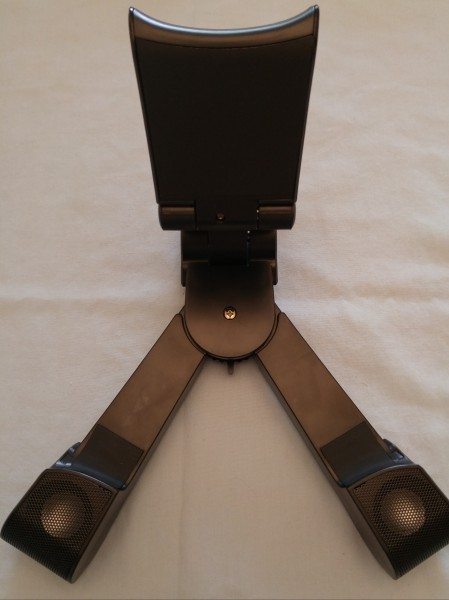 Bracketron Jamspot Tablet Stand: I still use this tablet/speaker stand regularly to watch movies. The battery lasts forever and the speakers still sound great. It's one of my favorite things that I've reviewed to date.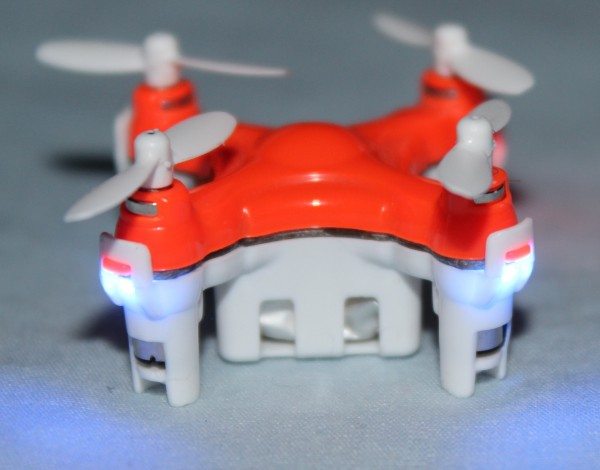 Axis Aeries Quadcopter: This thing was just so much fun to play with. Everyone in my family got a kick out of using it. It's small enough to play with inside, without having to worrying about damaging anything.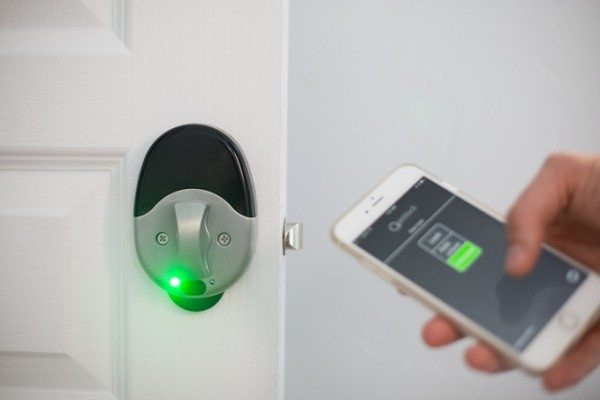 Quick lock Bluetooth and RF Door Lock: This door lock was incredibly easy to install and set up. My wife and I love the fact it automatically locks after a few seconds. It's turned our office into a secure vault where we hide birthday and Christmas gifts for the kids.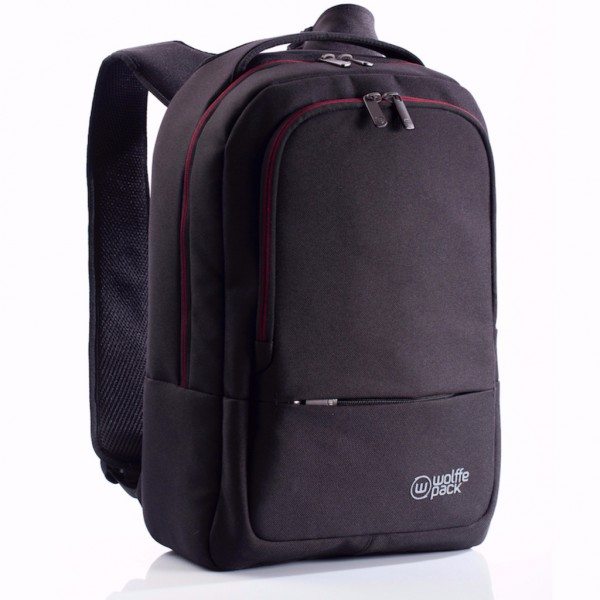 Wolffepack Metro Backpack: By far one of the coolest things I've reviewed. This is a very comfortable backpack and it's able to swing around to the front without having to take it off. It's extremely convenient.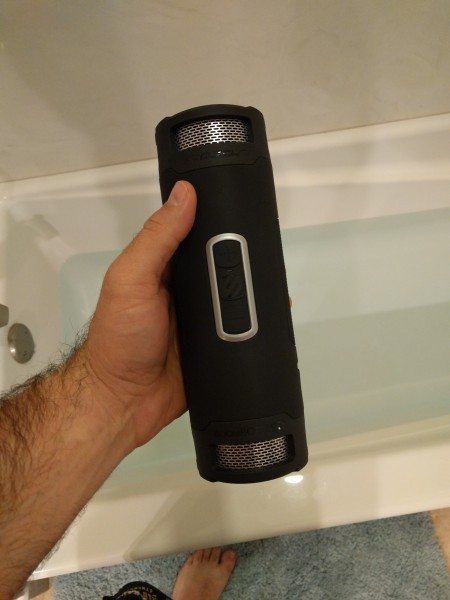 Scosche Boomoottle Speaker: This is an awesome Bluetooth speaker. It's waterproof, dustproof, durable, and has quality sound. It's been my goto Bluetooth speaker since receiving it.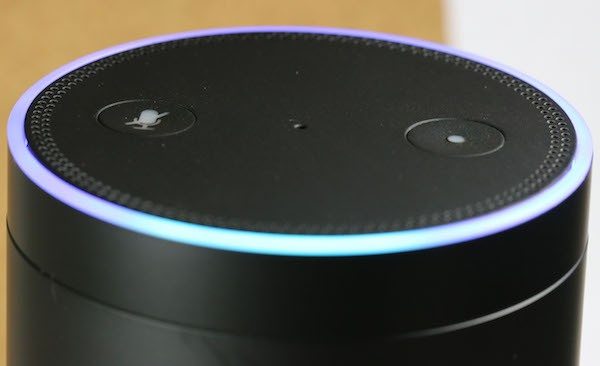 Amazon Echo: My favorite gadget of 2015 is, hands down, the Amazon Echo. If the only thing that black cylinder did was manage my grocery list, I would consider it money well spent, but it does so much more. It plays music. It turns our Wemo devices and lights on and off. It reads us the news. It tells (corny) jokes. It wakes me up in the morning. It times our cakes in the oven. It does simple arithmetic. Amazon frequently adds new features to it to make it smarter and more useful. We love it so much that we now have two.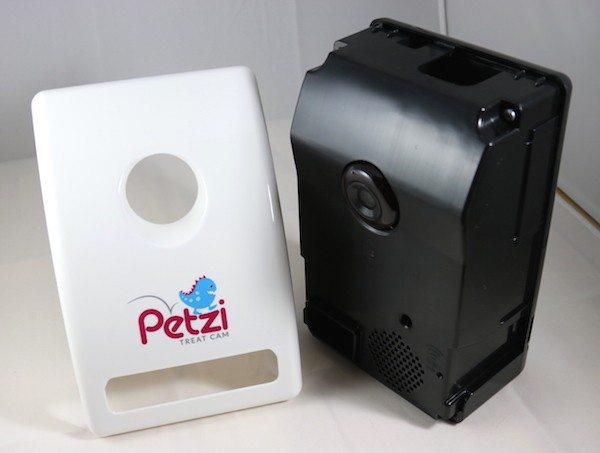 Petzi Treat Cam: Close on the Echo's heels is the Petzi Treat Cam. I love being able to see my dogs and cats while I'm at work. They still don't pay attention to my voice, but when they hear the Petzi chime as it turns on, they come running because they know treats will follow. We also use it as an animal traffic management aid. If we need to hop out for a bit, but don't have time to fill the dogs' Kongs with peanut butter, we turn on Petzi. They are so focused on the falling treats that they don't even realize we're gone.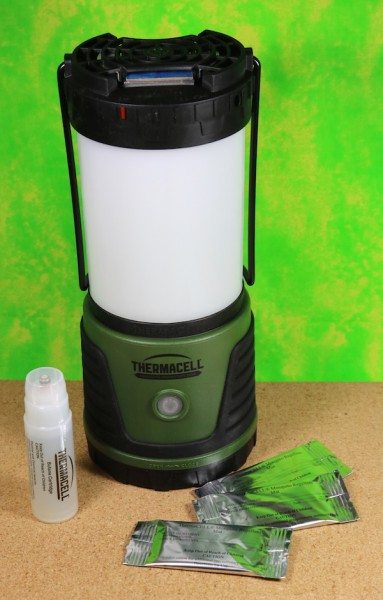 Thermacell Repellent Camp Lantern: The Thermacell Repellent Camp Lantern has made our outdoor lives so much better. With the recent El Nino rains, we've had swarms of mosquitoes hatching. My spouse loves to work in the garden, but she is a mosquito magnet. She uses the Thermacell to drive away the mosquitoes while she's weeding or mowing. We also use it when we company comes over and we sit out back talking. The adjustable light is really handy now that it gets dark so quickly.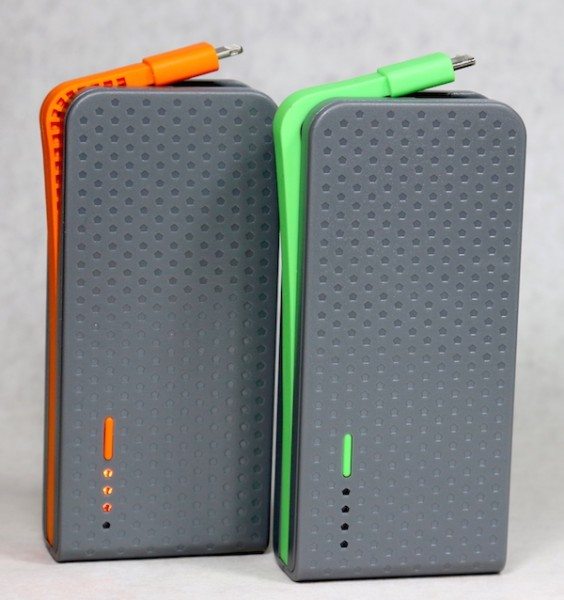 iHome Omni Portable Battery: I travel a lot for work, and when I do, I use my iPhone, iPad Mini, and Amazon Voyage nonstop. Having the iHome Omni portable batteries in my backpack is a great way to keep my gadgets juiced and keep me from being bored on long plane rides. I don't need to carry an extra cable, either. Just charge it up with the built-in plugs and go.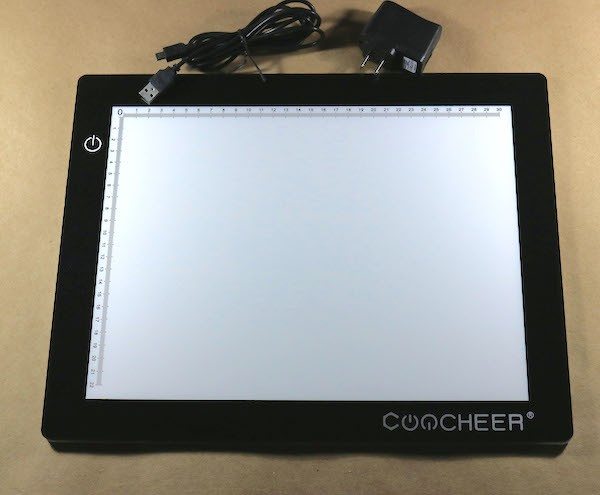 Coocheer LED Artcraft Tracing Light Pad: The Coocheer Light Pad is a dream to use. All you do is plug it in and turn it on. Easy! It features an evenly lit LED light that you can adjust from very dim to very bright. I don't need a light board very often, but when I do, I'm glad to have it.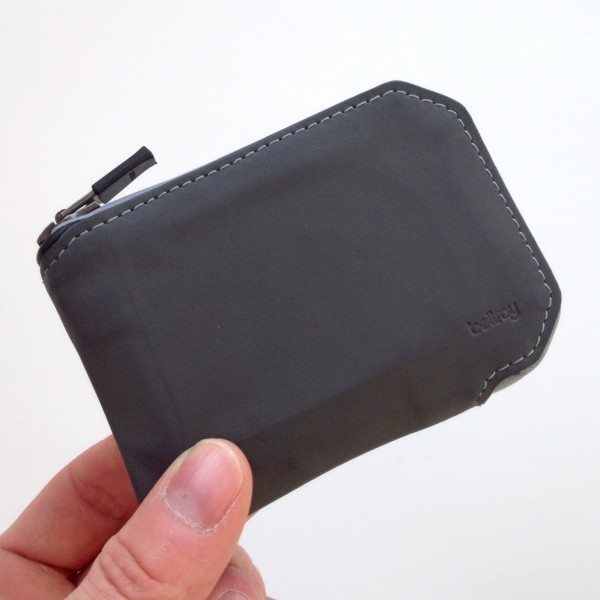 Bellroy Elements Pocket Wallet: I like the Bellroy Elements Pocket Wallet so much that I've not stopped using it since I first reviewed it. And this is saying a lot for me. I like its compactness, its water-resistance, its quality and quite frankly, its color. It's as "perfect" a wallet for me as I've found so far, and I've tried quite a few.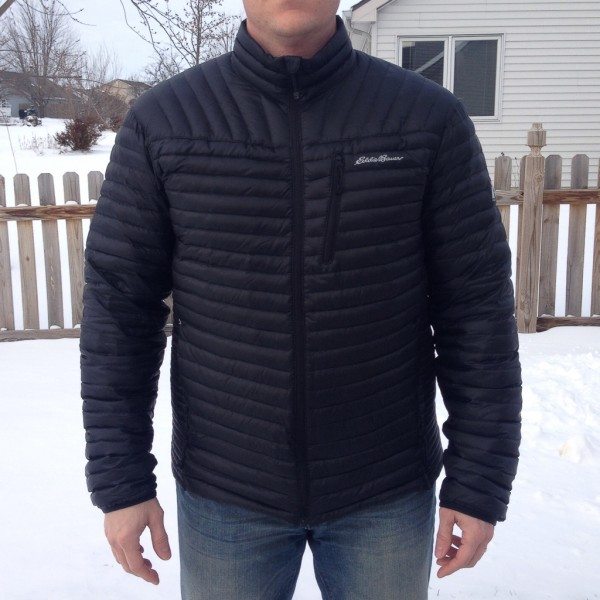 Eddie Bauer MicroTherm StormDown Jacket: This jacket has been a quintessential element of my winter wardrobe for over a year now. It is extremely lightweight, has several pockets and is amazingly packable. So much so that I wear it for every cold-weather travel destination, bar none. I'd buy this jacket again, I like it that much.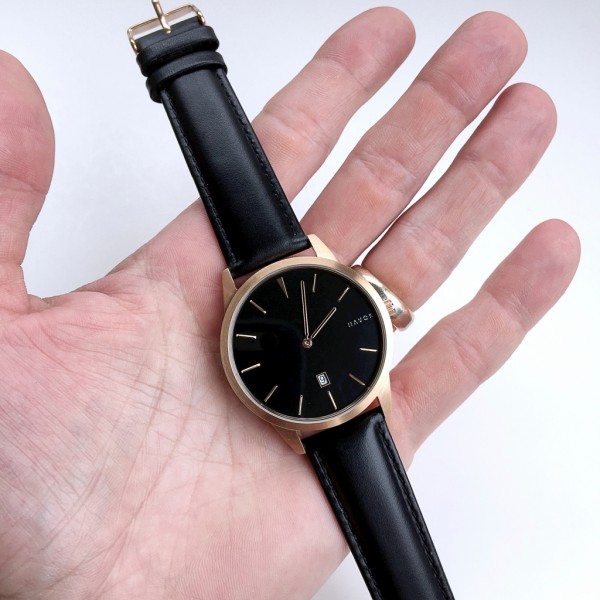 Elliot Havoc Watch: Although I only own three watches, I am a big watch fan. However, my G-Shock and Luminox are not particularly suited for formal occasions. The Elliot Havok Watch is the perfect blend of price, size and style for me, and I really like the black and gold color scheme. It comes out every Sunday for Mass as well as for formal dinners, work settings and the like.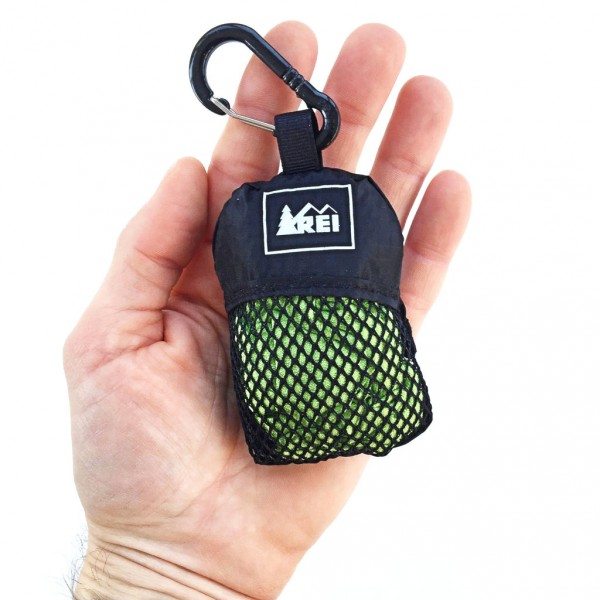 REI Mini MultiTowel: This Mini MultiTowel has been in in my EDC gear ruck since the day I bought it. Although it's small and lightweight, this microfiber towel with its own clip-on carry pouch has saved me a few times, like being caught without a towel at a pool on vacation and after running to my car in a total downpour. Super handy when you need it and doesn't take up much space when you don't.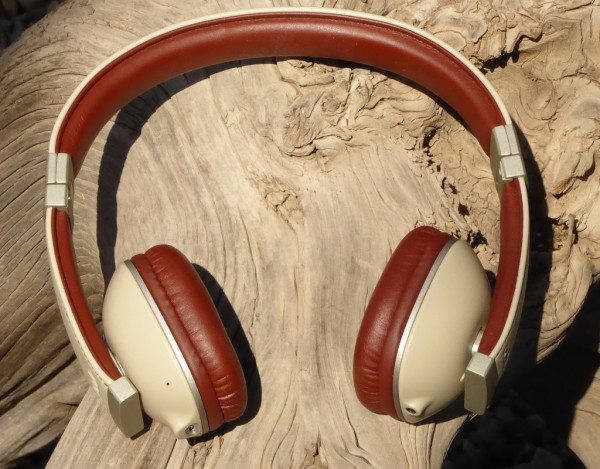 Polk Hinge Wireless Bluetooth headphones have become my go-to headphones for travel. They are compact enough to fit into my carry on and have a great sound. The simple control scheme makes them easy to use while on my head.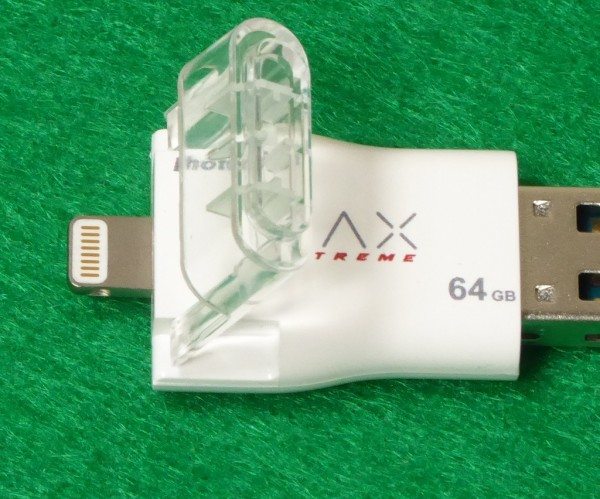 The PhotoFast Max Extreme is another travel related device, although I use it at home as well. I use this 64 gig storage device to carry and store data while traveling freeing up valuable space on my iPhone and iPad and best of all I can transfer that data between my "i" devices and computer.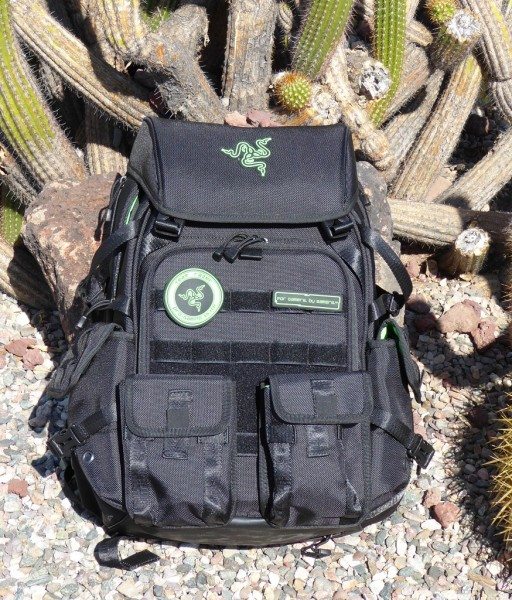 Although I do not use it for heavy traveling, the Razer Tactical Gaming Backpack is a favorite because it is cool. With removable and reconfigurable pouches and MOLLE attachment points, the backpack is not only practical but looks cool. Designed for gamers to carry their computers and peripheral gear this pack has plenty of storage inside and out.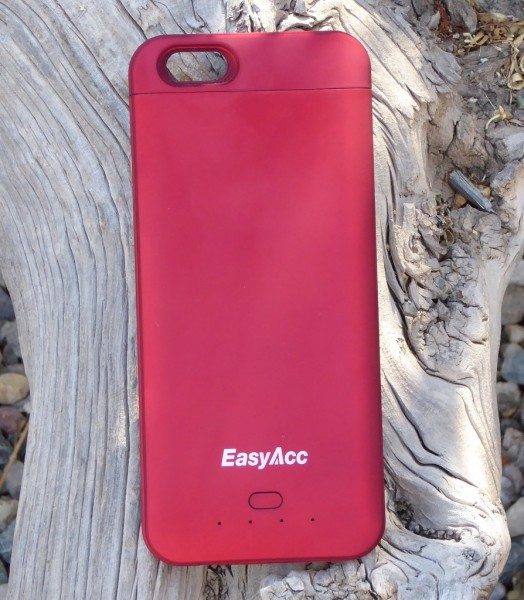 The EasyAcc MFi 3200mAh iPhone 6 battery case is another practical gadget I use on a regular basis for my travels. Allowing me to use my iPhone 6 for extended periods while flying or not able to find a plug to charge my phone is a life saver (ever take a 10-hour flight with no music or candy crush?). Using this case and putting it on my phone is easy and the red color helps it stand out.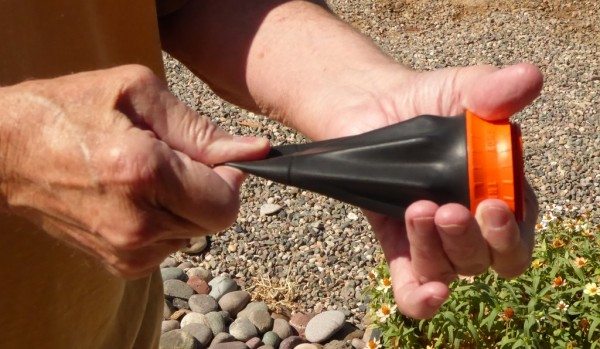 On the fun side, who doesn't like a sling shot? The Pocket Shot slingshot is just fun to play with. The simple design makes it easy to aim and shoot. The quality materials it is made of make it a serious tool when needed. Did I mention that it is just fun?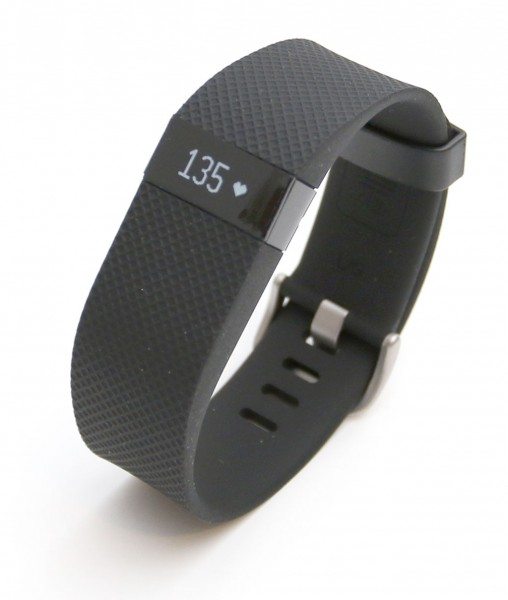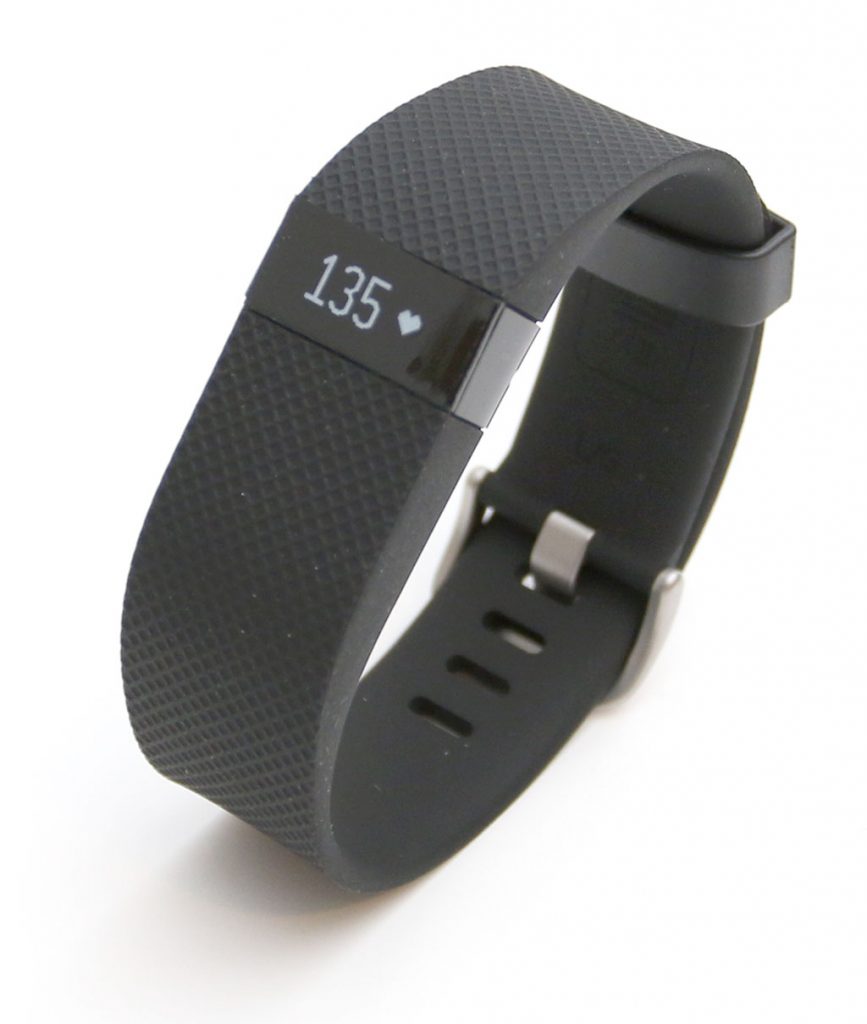 Fitbit Charge HR: I had previously used a Jawbone for fitness tracking, but after four dead bands in just under a year, I decided to jump ship to Fitbit. While Jawbone had the better app, by far the Fitbit Charge HR is the better fitness tracker. I love being able to not only review my stairs climbed, miles traveled, steps walked, and heart rate, but also be able to use it as a watch. It was a pricier fitness tracker, but well worth it to have all of my daily movements just a flick of the wrist away.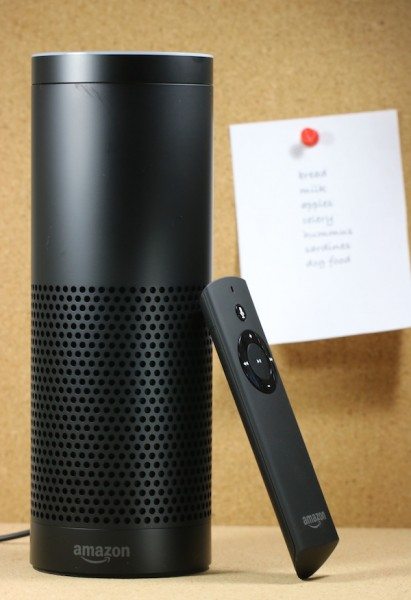 Amazon Echo: I kind of view the Echo as a great device now—but with the potential for an amazing future in 2016 and beyond. For the past several months all I really used her for was for streaming music, news briefings, answering the occasional Wikipedia question, and filling up items on the grocery list. With a recent upgrade, she (yes, I've anthropomorphized her) now has access to sports scores and schedules I've been pestering her about for months. Amazon has even put up a SDK portal for adding additional and custom commands for its user base. I haven't explored that area just yet, but I am using her to finally explore some basic home automation.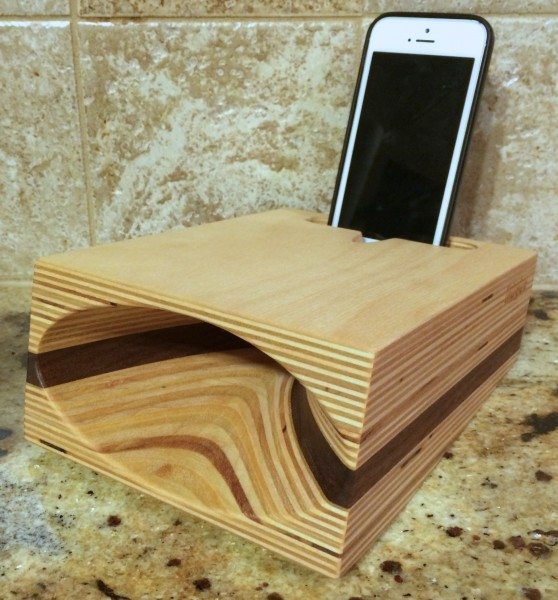 Timbrefone: Since reviewing, I've kept the Timbrefone in my travel bag. It's gotten a lot of use on our week-long vacation in rural Vermont and an extended holiday at the in-laws. I love how I am able to just stick it in any free corner or shelf without having to hunt around for a power outlet. The convenience factor is high enough on this one to outweigh the criticisms I had had with sound quality in my review—at least while traveling.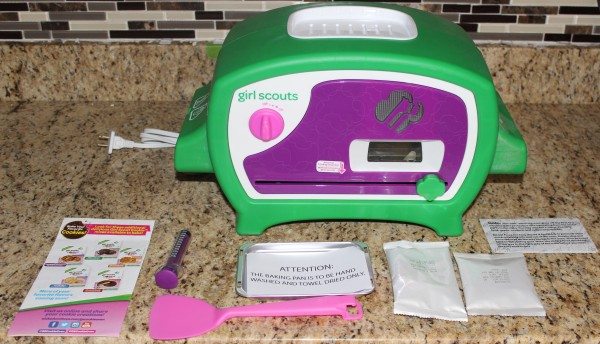 Girl Scouts Cookie Oven: After reading Dennis' review earlier this month, I thought this would make an excellent gift for my young nieces. I never had an Easy Bake Oven, but I did have a Creepy Crawler Maker—same thing, right?—and I remember having a blast "cooking" on my own. I think my nieces will get a kick out of this as well. I'm all for any toy that encourages more full-family involvement.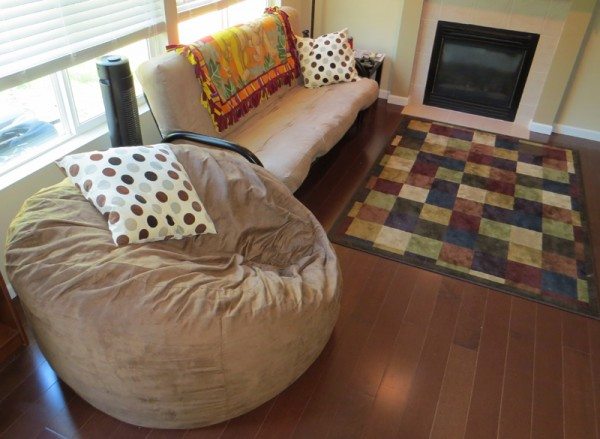 Sumo Sultan: Well, in all honesty I actually have the Sumo Gamer, which is a bit smaller than the Sultan—but just as comfy! Bean bags have gotten a terrible rap over the years, but these newer revivals are more like actual furniture than cheap pieces of vinyl. The Sumo bags are extremely comfortable and both conform around and support your body. I've never really felt the inner stuffing pieces, which I believe are pieces of memory foam instead of little balls or "beans". The other huge plus of having these as my "gamer" chairs is that they're virtually indestructible for the kids—meaning less stress for my couch.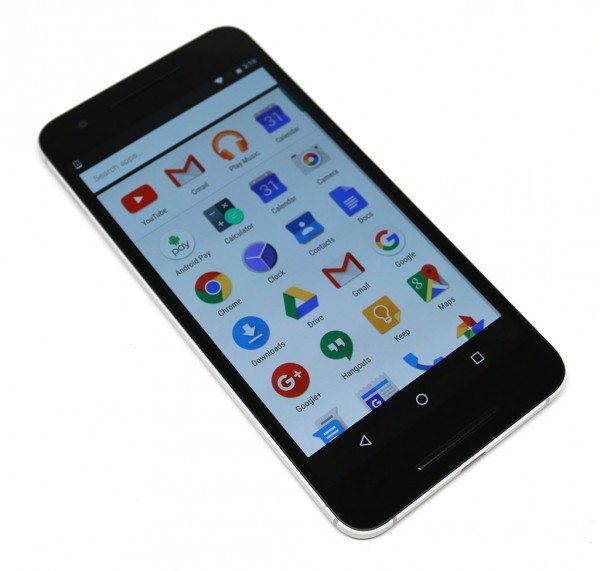 I wasn't sure if the Nexus 6P Android smartphone was going to work out for me because of its large size, but it didn't take me too long to adapt to it  and now I can't imagine using another phone. At least until I switch to something new! It's the fastest phone I've used in a very long time. I still miss not having wireless charging capability, but the battery life with the Nexus 6P is so good that it's not really a big deal.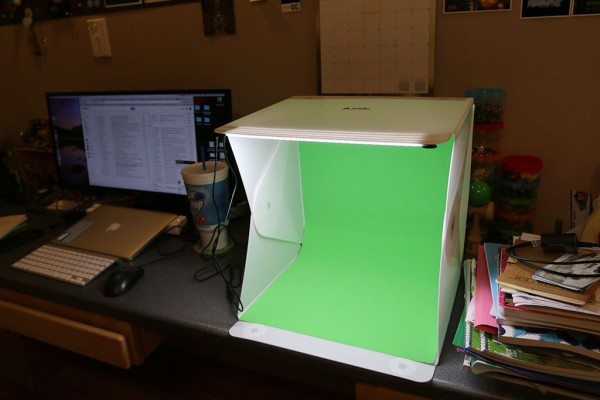 The Orangemonkie Foldio portable photography studio is something that I know that I'll be using for years to come. It has really helped me take my product photography to the next level in both simplicity and quality. I've been using a stand alone flash with a IR trigger attached to my DSLR for years. That has worked fine, but for small gadgets and especially gadgets with displays, the Foldio makes a huge difference in how my shots turn out.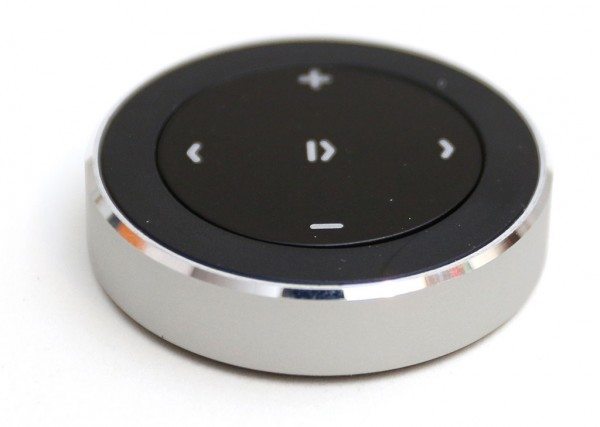 The Satechi Bluetooth Button Series (Media Button) is a permanent fixture in my car because I always stream music using Pandora or Spotify through my phone when I drive to and from work each day. I have the Media Button attached to the emergency brake in my MINI Cooper and it makes it very easy to pause/play and switch music tracks without taking my eyes and my attention off the road.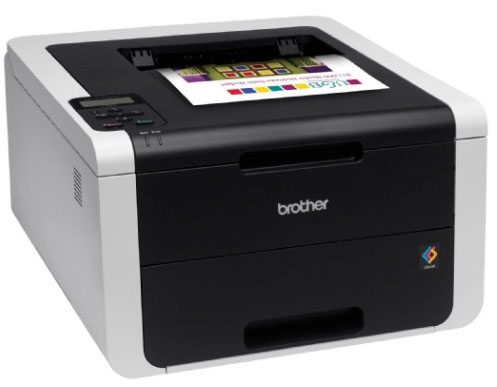 I didn't write a review of the Brother HL-3170CDW Digital Color Laser Printer, but I bought one couple months ago when my old Epson all-in-one inkjet printer started misbehaving. The Brother is my first laser printer and wow does it make a difference. The print quality is terrific, it prints super fast and it even prints on both sides of the paper. I picked up the printer through Amazon when it was on sale for less than $200. That's a great price for a printer of this quality. I've not yet had to replace the toner though…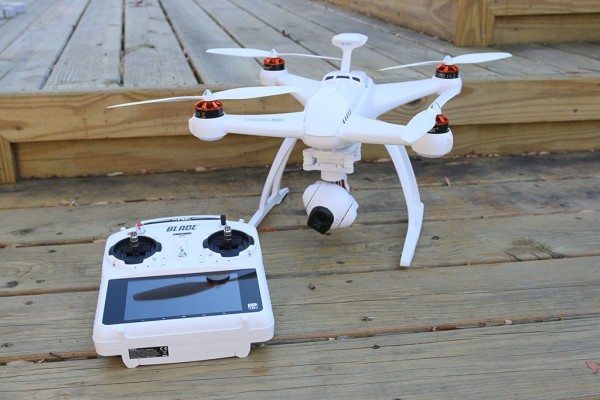 And for the gadget that I had the most fun reviewing, I'd have to pick the Chroma Drone with Stabilized CGO3 4K Camera. I've reviewed other remote controlled flying gadgets over the years, but this one was so much easier to fly that it was a blast. Not to mention that it captures 4K video and comes with a controller that has a touch screen color display. This is a very very expensive "toy", but now that I have a taste of drone flying, I think I'm hooked. I can't wait for spring so I can get out and use it again. And yes, if you're wondering, I did register it with the FAA as is now required by law.
Now it's your turn, what were your favorite gadget products of 2015? Let us know in the comment area.
The year in review – Favorite gadgets of the Gadgeteer team for 2015 (part 1)
The year in review – Favorite gadgets of the Gadgeteer team for 2015 (part 2)