We use affiliate links. If you buy something through the links on this page, we may earn a commission at no cost to you. Learn more.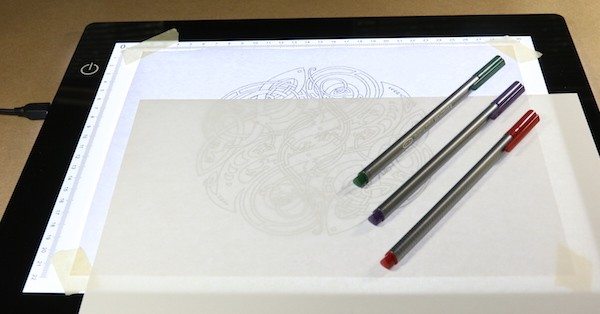 When I was a kid, I loved playing with a little plastic light box. It came with cartoon templates you could trace to make your own creations. The Coocheer LED Artcraft Tracing Light Pad-ultra Thin, Dimmable LED, Professional Drawing Light Box is modern, and better, version of that old light box. Instead of a 60-watt light bulb, this professional light box is made of layered plastic sheets, with LED lights embedded between the layers.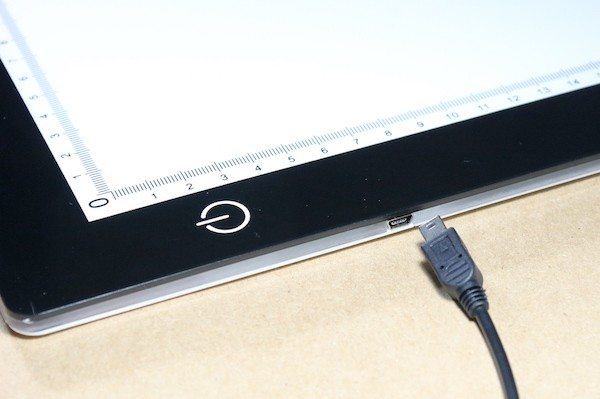 The version I received came with a mini USB cable and a power block, so you could plug the light box into the wall or into a 5V USB port on your computer. I tested it with both, and it worked fine. Once you plug in the light box, an orange light appears on the side to let you know it has power.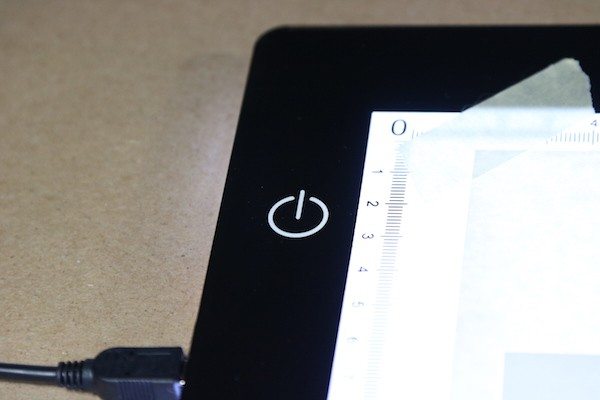 The Coocheer uses a touch-sensitive button to control the lighting. Touch the power button to turn the light box on. Keep touching the power button to turn the brightness up. To turn the brightness down, lift your finger and touch the power button again. Hold it until it reaches the brightness you want. Touch it again to turn off the light. Easy! The LED lamp has a lifespan of up to 50,000 hours.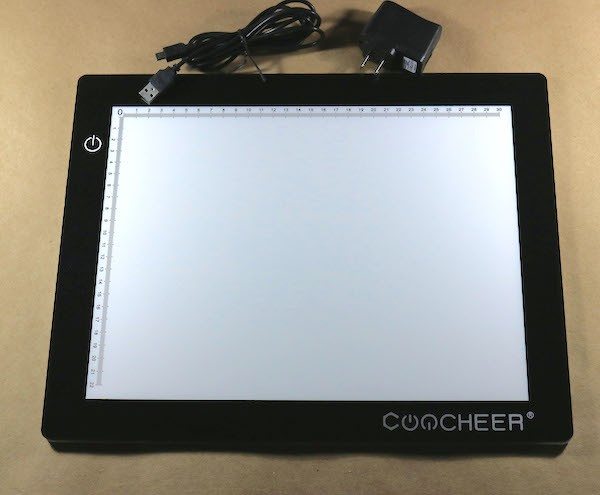 Why a Light Box?
In the days before digital age, light boxes were an important part of a creative person's toolbox. Photographers used light boxes to view slides or negatives. Animators used light boxes to flip through sequences. Artists used light boxes to transfer rough drafts to a better quality of paper.
Why do you still need a light box? Good question. Artists continue to use light boxes to transfer rough drafts to better paper quality or to a different color of paper. Many photographers still use film, so they need to view their negatives.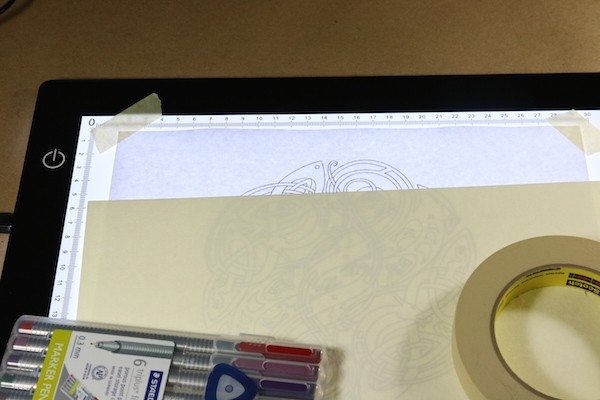 You can trace photos or other pictures, decoupage designs, and lettering. You can transfer drawing for fabric painting or embroidery. With adult coloring books all the rage these days, you might want to trace the pattern before coloring it, so that you can use the pattern over and over. I find it just as soothing to trace designs as it is to color them.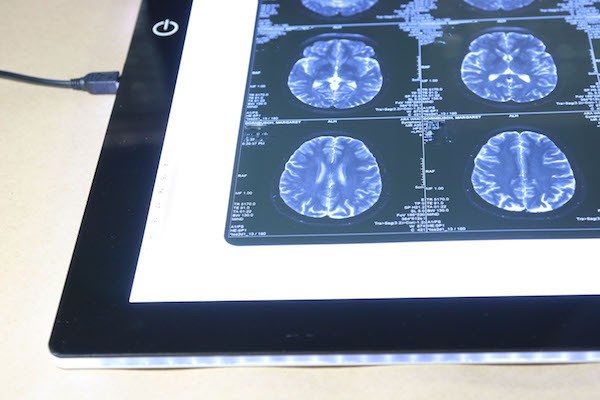 The Coocheer is also useful for medical purposes. Every three years, I need an MRI of my brain. I can use the light box to see the resulting films. (I told my partner that it's proof that I have a brain. She said it looks like a walnut.)
At 12"x17", the Coocheer light box was large enough for most everything I traced, and it easily showed my pattern through average 20 lb printer paper. At its brightest, the light box handled heavyweight 140 lb watercolor paper and smooth 72 lb drawing paper. I was surprised, but I could also see the original drawing just fine under light cardstock about the thickness of a business card.
I really enjoyed using the light box. It was lightweight, more powerful than I expected, and extremely easy to use.
Source: The sample for this review was provided by Coocheer. Please visit their site for more information and Amazon to order one.