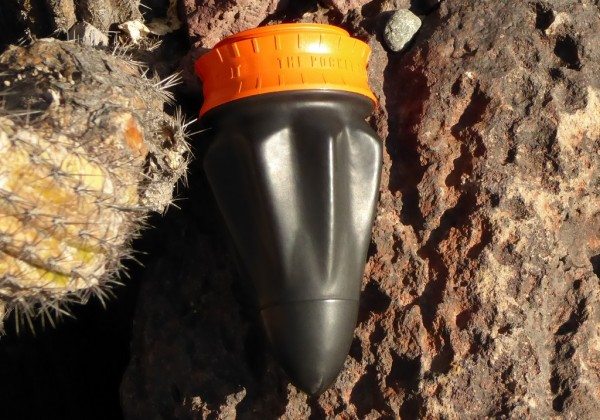 Remembering back to when I was a teenager, one of the scariest things I ever bought was a slingshot. I was not scared because the slingshot was inherently dangerous because it was. No, I was scared because I did not know how my parents would react. Living in a rural part of PA at the time, my parents did not overreact instead they encouraged me to be cautious and responsible, and I was. I hung on to that slingshot (a Pocket Rocket) well into my late 20's and then like most mementos of our youth it went away. Today, the slingshot craze is still alive with all sorts of designs and materials, but one that stands out to me is The Pocket Shot slingshot, developed by Pocket Shot LLC.
Note: Images can be clicked to view a larger size.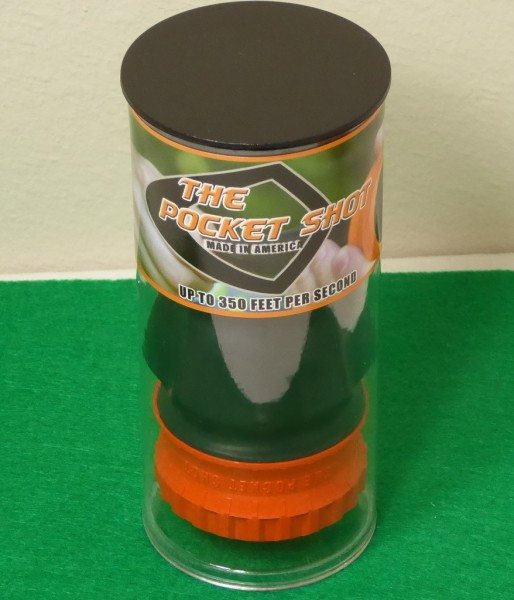 As you will see throughout this review, The Pocket Shot is not your father's "Y" shaped slingshot. The Pocket Shot is a unique design developed and manufactured by the folks at Pocket Shot.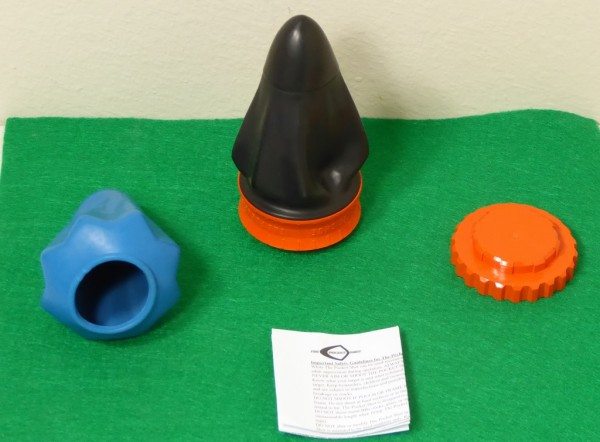 Being a relatively simple device, The Pocket Shot comes with The Pocket Shot, one standard pouch, one pro pouch, one inner ring, one outer ring, a cap and an instruction booklet.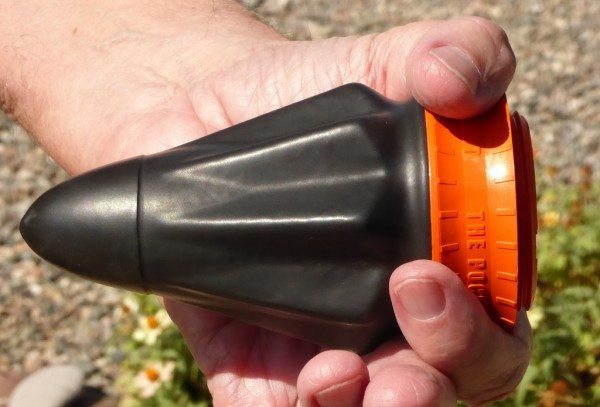 By now you are asking what's so special about this slingshot? Two things really stand out to me. First, is the simple design that lets you aim from a more natural stance than using conventional slingshots. This design, in my opinion, should make it easier to become proficient with The Pocket Shot. The second is the versatility. With two pouch choices and the optional available Whisker Biscuit Cap, The Pocket Shot offers you the ability to not only shoot round shot but crossbow bolts.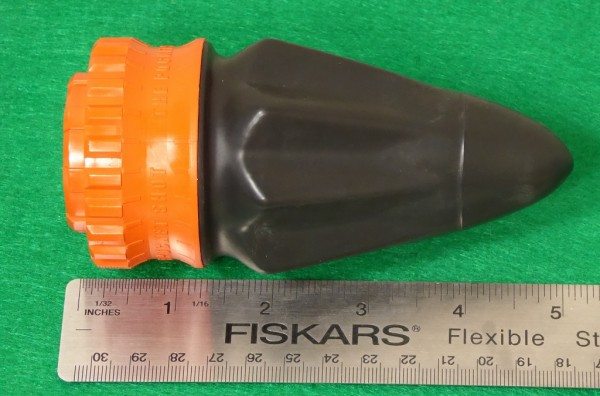 Speaking of design, size seems to be one of the factors that the team at Pocket Shot took into consideration when developing The Pocket Shot. Measuring in at about 5 inches long with the cap on and with the diameter around the size of a smokeless tobacco can (think Skoal can) The Pocket Shot can easily fit into a pocket with the pouch pushed up inside itself.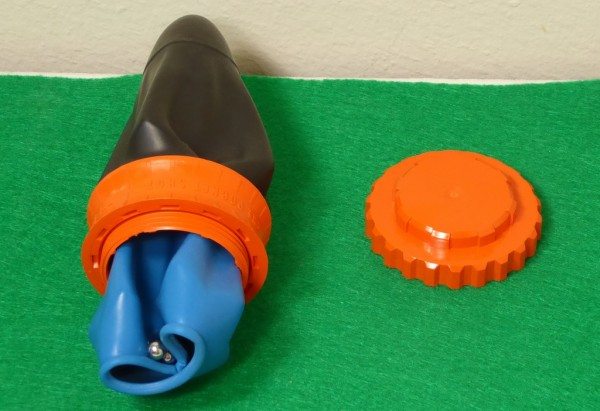 When not in use, The Pocket Shot can store items such as extra pouches and shot. The lid screws on securely and won't allow those items to escape. This feature is great for storing or traveling with The Pocket Shot.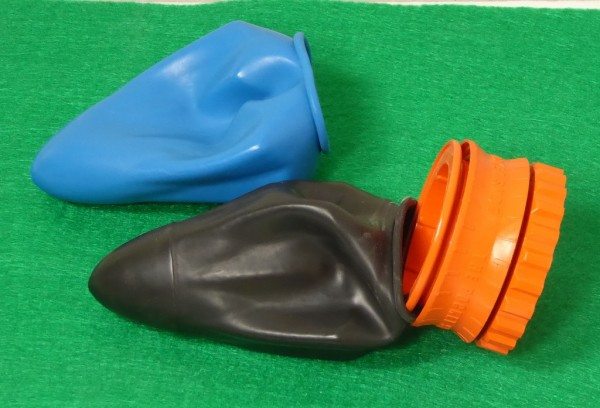 As I mentioned earlier in this review, The Pocket Shot comes with two pouches, a standard model, and a pro model. Changing out the pouches was fairly simple. The back of the cap is used to unscrew the two rings allowing you to remove one pouch and replace it with another. The difference between the two (besides the pro model pouch being blue) is the thickness of the pouches. The pro pouch is thicker.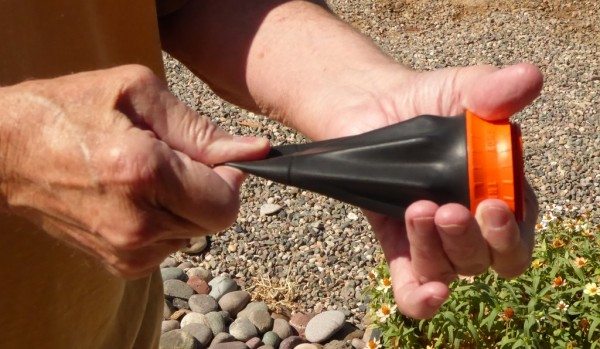 Shooting The Pocket Shot is a simple process. Place your preferred projectile into the pouch of The Pocket Shot. Grip it with your thumb and forefinger, pull back on the pouch with your other hand, aim, and fire. While accuracy may come naturally to some folk, proficiency with The Pocket Shot or any other weapons comes from practice. Through research and shooting The Pocket Shot I found that the best shooting distance for accuracy and power seemed to be between 10 and 15 yards. At those distances, I was able to hit small targets accurately and with enough power to cause damage. From a survival or even hunting situation, the distance should be sufficient for small game.
So, what's my bottom line here? I think The Pocket Shot is a neat, unique product. From a design and build standpoint, The Pocket Shot is a great design and is well made. I like the fact that when they had problems with the earlier models chipping, they changed what it was made of so it does not chip. Although there are not many parts, The Pocket Shot is modular so you could replace individual parts if needed. The small size packs enough power for fun and survival situations. The Pocket Shot would be a great addition to anyone's survival kit or bug out bag. I will admit compared to a quality slingshot, The Pocket Shot lacks in power and performance, but for $25 from the Pocket Shot website, I am not sure you can find a better survival slingshot.
Source: The sample for this review was provided by Pocket Shot LLC.
Support The Gadgeteer
:
We may earn a small affiliate commission from purchases made from buying through links on our site. As an Amazon Associate I earn from qualifying purchases. Learn more.