We use affiliate links. If you buy something through the links on this page, we may earn a commission at no cost to you. Learn more.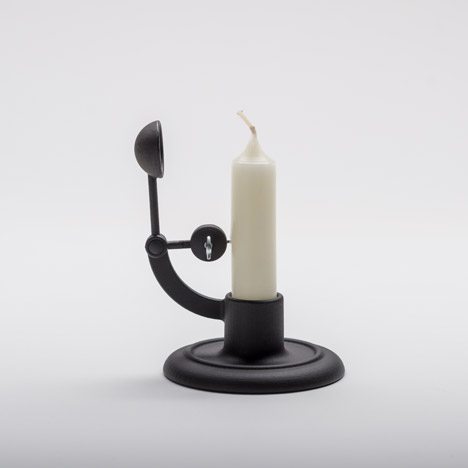 This cast iron candle holder called Moment was designed by Norwegian designer Lars Beller Fjetland according to Dezeen. It is an amazingly simple design that uses a movable pendulum attached to an arm with a cupped extinguisher. The pendulum's needle-like tip is inserted into the side of a candle such that when the wick burns and melts away the candle wax, gravity takes over causing the point of the pendulum to fall. As the pendulum falls, the arm with the cupped end swings over the top of the candle to extinguish the flame. The video shows the ingenuity of this simple device:
This candle holder made its debut at Maison&Objet trade fair in Paris this year, but there has been no announcement about when or where it will be available for sale.