We use affiliate links. If you buy something through the links on this page, we may earn a commission at no cost to you. Learn more.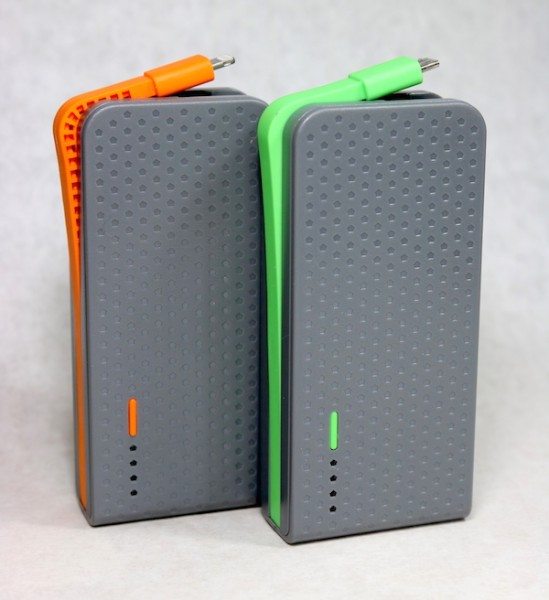 I'm a frequent traveler, and I use my portable devices heavily while traveling, so having a good back-up battery is essential to my daily life. The iHome Omni 3,000 mAH Portable Battery fits that bill.

If I get to the airport early enough, I grab one of those chairs that offer USB and standard plug outlets. Because the USB outlets are frequently broken, I end up using the standard plug more often than not. Using the iHome Omni's fold-away plug, I can charge my device and charge the backup battery at the same time. The Omni includes a handy pass-through feature that charges your device before it charges its own battery.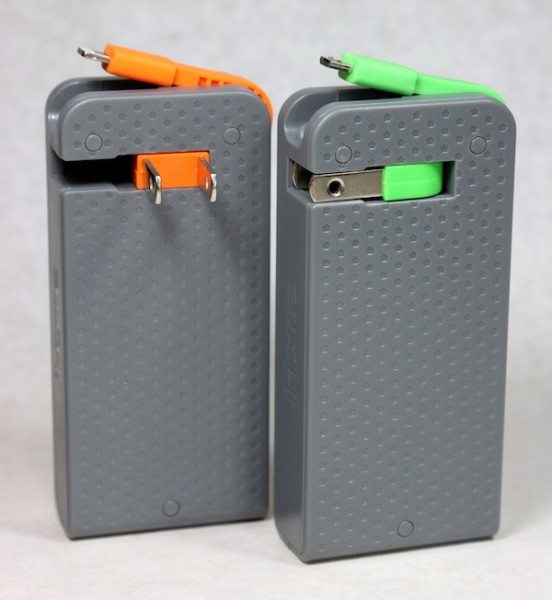 The iHome Omni comes with a device-specific adapter — an Apple Lightning version for the latest iOS devices or a micro-USB adapter for Android and other devices that use this type of port. It offers 3,000 milliamp hours (mAh) of available power. Milliamp hours are to batteries what gallons of gas are to a car. The more milliamp hours, the more you can use your device without having to recharge.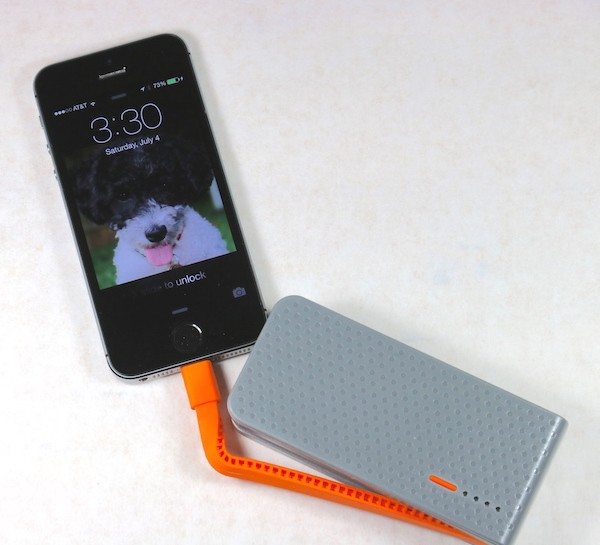 Each phone, tablet or mobile device has a different battery capacity. By knowing how much battery capacity your device has, you can figure out how many times you can recharge your device. For example, my Apple iPad Mini 2 has a battery capacity of 6471 mAh, which means the Omni can charge up a fully depleted iPad Mini 2 half way. My Apple iPhone 5s has a battery capacity of 1570 mAh, so the Omni can charge it up to the top close to two times.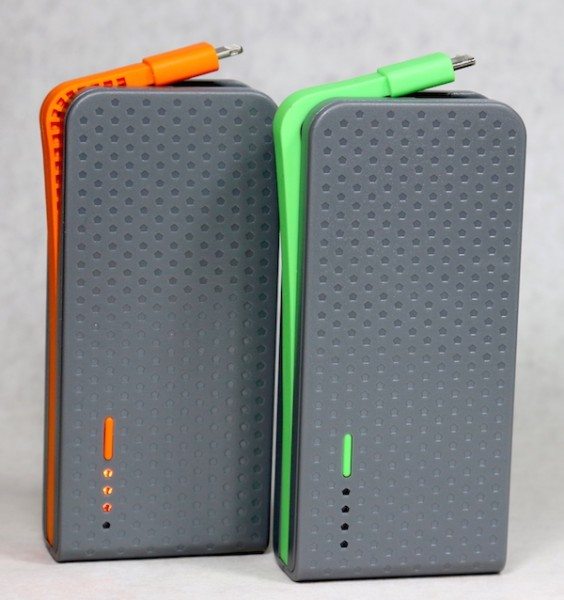 The Omni packaging said that the backup battery comes charged, so that you can use it right out of the box. My samples came out of the box 75% charged. Although not at 100%, it was more than enough to handle the charging that I needed to get through an afternoon of traveling.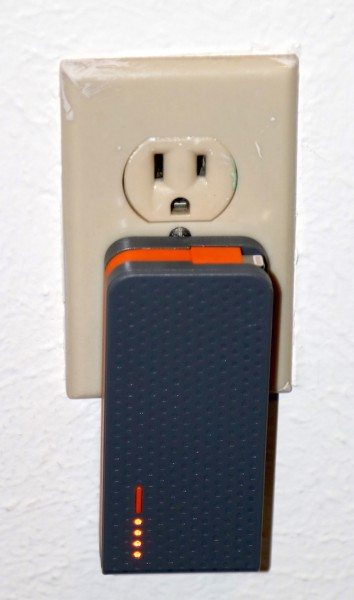 You can tell how much juice the Omni has left by pressing the button on the front, unlike many cheap backup batteries that leave you guessing. Up to four LEDs light up, depending on how much power is left. The LEDS also light up during charging. You can tell when charging is done when all four LEDs are lit.
In one test I did to determine how fast the Omni's charged a device, I plugged the iOS version into my iPhone 5s and the Android version into my Nexus 7 (2012). Here are the results after one hour:
| | | |
| --- | --- | --- |
| | Nexus 7 (2012) | iPhone 5s |
| Device battery size | 4325 mAh | 1570 mAh |
| Percent device battery level at start of charging | 8 | 49 |
| Percent device battery level after charging for 1 hour | 31 | 94 |
| Number of LEDs on the Omni still lit after charging for 1 hour | 1 | 2 |
These are perfectly acceptable numbers, in my opinion.
The one thing you need to know is that once you plug the Omni into your phone or tablet, you need to press the Omni's front button until your device indicates it is charging. The device did not come with instructions, and there was nothing on the box about it. I found out how it works by trial and error.
The Omni worked well with any device I put on it. The iOS version worked flawlessly on my iPhone 5s and iPad Mini 2. Ditto the Android version on my Nexus 7 (2012) and Kindle Voyage.
The iHome Omni 3,000 mAh Portable Battery is the perfect backup battery if you want an all-in-one solution.
Source: The samples for this review were provided by iHome. Please visit their site for more info.
Product Information
Price:
$49.99 iOS version; $29.99 Android (micro USB) version
Manufacturer:
iHome
Retailer:
iHome
Requirements:

iOS version: Compatible with iPhone 6, iPhone 6 Plus, iPhone 5/5s, and other Lightning cable devices
Android (micro-USB) version: Compatible with any device (Android and non-Android) using a micro-USB cable for charging
3,000 mAh
Compatibility: iPhone 6, iPhone 6+, iPhone 5/5s
Color: Grey/Orange (iOS Version), Grey/Green (Android version)
Weight: 5 oz
Width: 48 mm
Height: 117 mm
Depth: 23 mm
Output: 5V at 1A

Pros:

No USB port needed to charge the battery
No extra adapters or cables needed – buy the version that matches your device

Cons:

If you need a device that charges via USB, then this is not the device for you.
A bit larger than most 3,000 mAh devices, because it needs space for the pop-out standard plug
North America Standard Plug A only, unless you use an adapter
Contrary to what the iHome website says, I found no way to change the connector type short of destroying the battery