We use affiliate links. If you buy something through the links on this page, we may earn a commission at no cost to you. Learn more.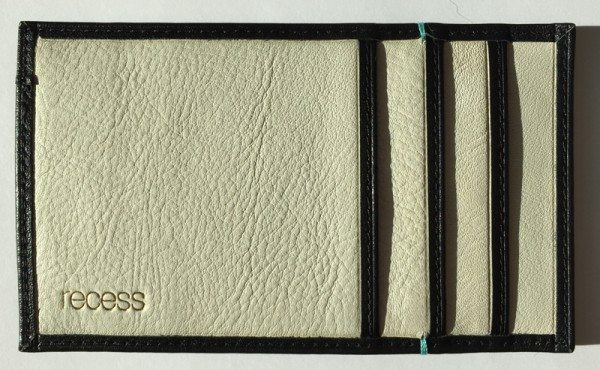 Several years ago, my mother had a simple card wallet that I really liked. Unfortunately, we could never find it in stores, so I have been using a men's wallet for a couple years now to make do. I never carry cash anyway, so why do I need a full blown wallet? The Recess Holdster in Hepburn is an elegant, simple card holder, so I thought, "Why not try it out?"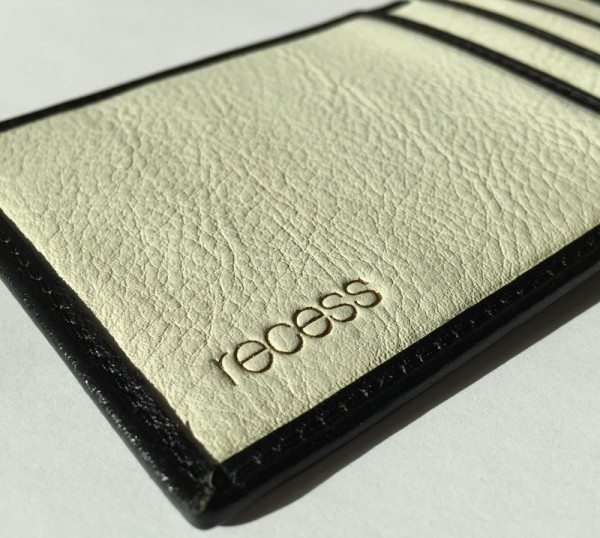 Now I admit, I am just getting into the premium leather scene. I've tried out a few things and so far, it's been growing on me. The Recess Holdster definitely counts as a premium item. It comes packaged in a beautiful box and upon first glance, it oozes style and elegance.  I definitely would have stopped to take a look at this had it been in a store.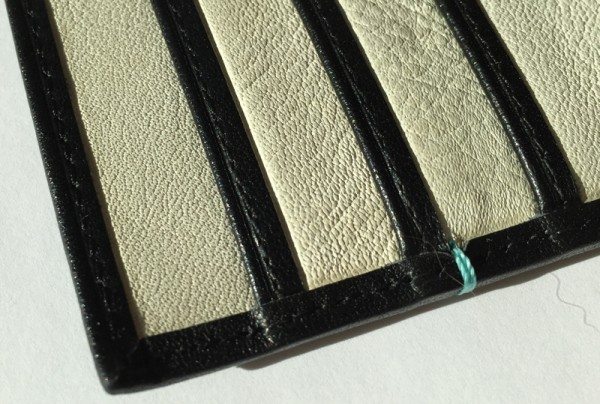 The front of the Holdster has three slots for cards. I loved the little aqua colored accent. The rest of the stitching is also well done; with the stitches blending into the black and firmly in place.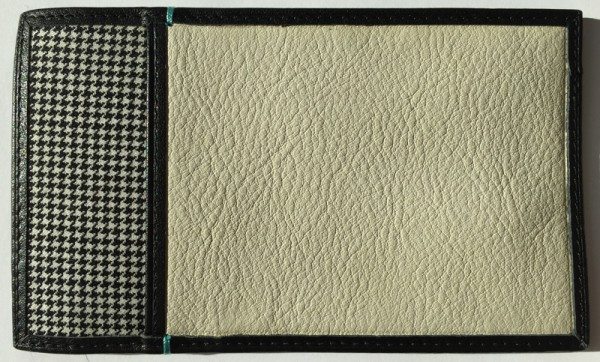 There is a bit more design on the back of the Holdster. A cute black and white pattern marks the interior to the single card slot. Again, the aqua accent is seen on the stitching. I think this gave the Holdster a more feminine look, which I enjoyed.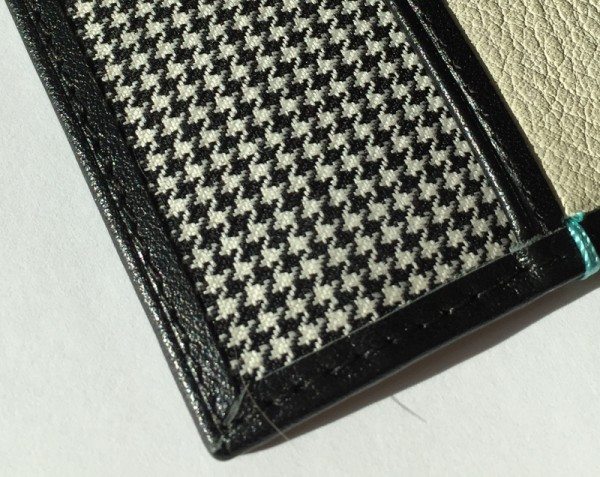 Never miss one of our posts again. Sent MON, WED, and FRI with the latest gadget reviews and news!
Here is a nice closeup of the stitching and pattern. The pattern itself is not made from leather, but instead from sturdy wool.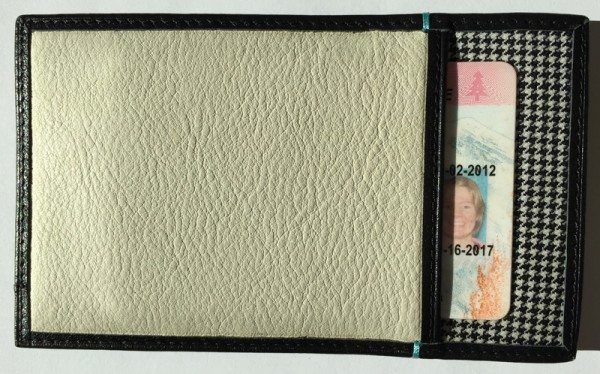 I chose to put my license in the single slot so I would have easy access to slip it in and out. This side of the Holdster was much easier to slide things in and out of than the other.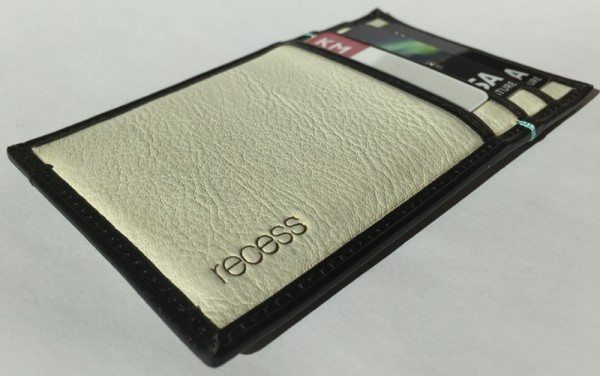 The front of the Holdster holds three cards easily and even with four cards (counting the rear slot) inside, it is still very thin and lightweight. Sliding the cards in and out of the top and bottom slots worked as intended, but the middle slot would sometimes pull the inside of the leather up and out enough that it would stick to the card. Normally that isn't a deal breaker for me, but in a premium wallet, this really needs to be sewn down to prevent this from happening.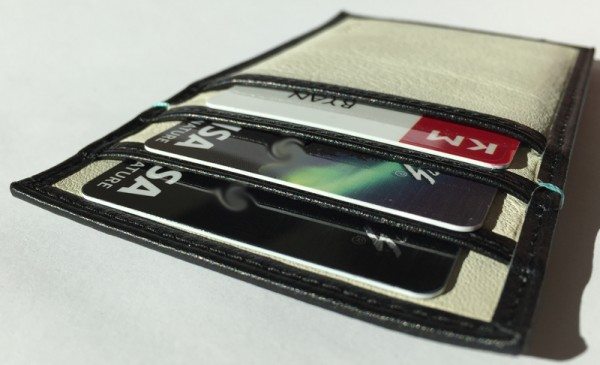 These last two pictures are also taken after a few days of use. On the label it says that natural discoloration may occur, especially if used in the back pocket. Well, I don't normally throw my wallet in my pockets, but my purse is probably dirtier, and it wasn't very noticeable that it had been used. In fact, as the label says, the little bit of wear may make it look even better.
I've looked around at different high end wallets, and this one ranks up alongside of the ones I've seen in stores like Macy's or Coach. However, the price also ranks right up there with the same brands, so this Holdster wallet may not be for everyone. Would I recommend this as I tested it today? Most likely not, with the flaw of the middle slot trying to pull itself out. If that was fixed, it would be a different story, as I really enjoy the color scheme and how light and small it really is.
Source: The sample for this review was provided by Recess. Please visit www.takerecess.com for more info.
Product Information
Price:
$96
Manufacturer:
Recess
Pros:

Sturdy yet elegant
Very lightweight

Cons:

Middle card slot likes to 'stick' and slide up at times