We use affiliate links. If you buy something through the links on this page, we may earn a commission at no cost to you. Learn more.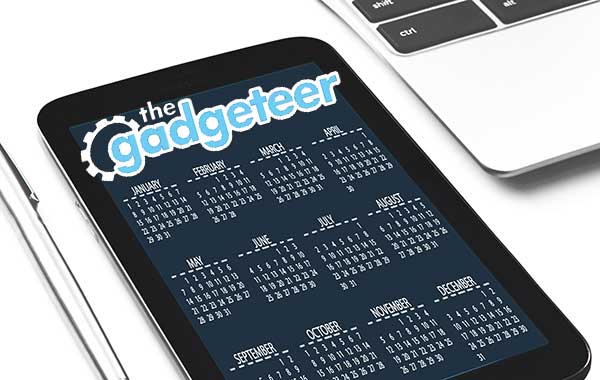 Here is a list of all the news and reviews that we posted this week on The Gadgeteer.
News
The Misfit Path smartwatch will make you feel pretty
The Edelkrone Wing is the rail-less slider that gives you the movement that you need
Finally, an RFID-blocking wallet that's big enough to hold all your wallet's contents
The Meural Canvas is art for your walls that you can control with your voice
This wristlet's powerbank keeps your phone charged without breaking the piggy bank
Anker's new Vortex wireless headphones are their first with an over-the-ear design
OtterBox goes to war with Avengers Infinity War iPhone and Samsung Galaxy S9 cases
Add some pizazz to your Apple Watch with this protective cover
The BenQ SW271 27″ 16:9 4K IPS Monitor is a display of class!
Ditch the headphone dongle with Master & Dynamic's new cable
BDI media cabinets incorporate ventilated shelves and cord control
The Vello DSLR Battery Grip adds life and safety to your shoot
GORUCK Radio Ruck in limited re-release
Too busy to mow your lawn? Let the WORX Landroid do it instead!
Record your travels in this leather, antique-map journal
The Benro 75mm Hi-Hat tripod keeps your camera as low as it can go
Packages delivered directly into the trunk of your car: what will Amazon think of next?!
The new Nikon D850 DSLR Camera – Is it the best in its class?
Xenxo S-Ring smart ring, Reolink 4G security camera, collapsible drinking straws, and more – Notable crowdfunding campaigns
WaterField's Rough Rider Messenger rides again – with new features inside!
This silly looking SleepSmart headband from Philips will change the way you sleep
The Benro Aero 2 Video Travel Angel Tripod Kit is ready for your next adventure
OORAH: T-Mobile's ONE Military Deal
Easily crack the top off soft- or hard-boiled eggs
Here's a tiny Bluetooth speaker that you can wear
Yongnuo YN 50mm f/1.8 Lens for Canon EF is a good contender
A security blanket for adults that promotes good sleep
Kizik handsfree sneakers feature Foot Activated Shoe Technology
This helmet protects your melon and is easy to carry when you're not wearing it
The Canon IVY Mini Photo Printer – print your photos where you want and when you want
Reviews
Loop High Fidelity Earplugs review
Versadesk Power Pro standing desk review
KUVRD Universal Lens Cap review
Go Forth Goods Leather Charging Cable Tool Roll review
Baseus Wireless Charging Gravity Car Mount review
Elgato Eve Energy Switch & Power Meter and Eve Button review
STM Bags Banks 15″ Laptop Backpack review
Trilens wearable three lens holder review
Nonda ZUS Heavy-Duty USB-A to Lightning Cable review
Geekbes USB Smart WiFi Plug review
ZAGG Rugged Book iPad keyboard case review