We use affiliate links. If you buy something through the links on this page, we may earn a commission at no cost to you. Learn more.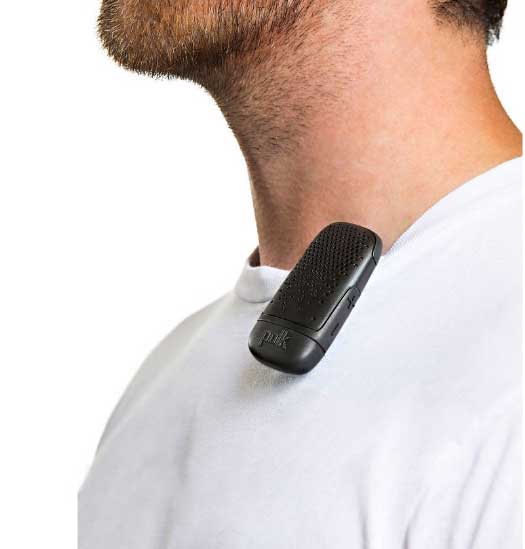 Sometimes you want to enjoy your music while you're on the go without uncomfortable earbuds crammed in your ears. You can lug a bulky Bluetooth speaker with you, but that's not the most convenient solution. Another option is the Boom Bit Bluetooth speaker from Polk Audio. Polk Audio has been around for decades, so they know their stuff when it comes to speakers.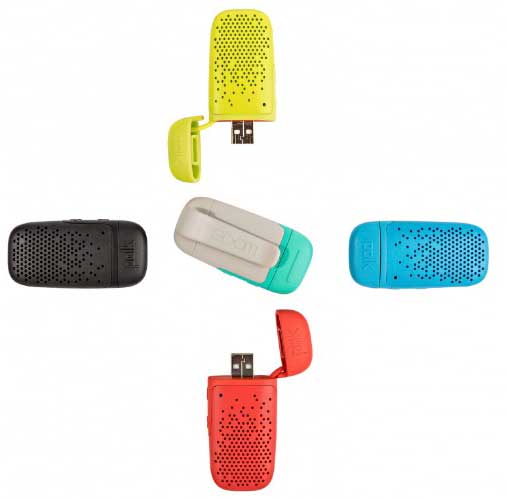 The Boom Bit is so small that you can clip it to your shirt or bag using the steel spring clip and it is available in 5 different colors. It features a cap that you can remove to reveal a full-sized USB connector that you can use to charge the speaker from a port on your computer. A full charge will provide the small speaker with up to 3 hours of playback time.
The Polk Audio Boom Bit Bluetooth speaker can be used to listen to your favorite tunes and for hands-free calls. It is priced at $29.99 and you can buy one now from Amazon.