We use affiliate links. If you buy something through the links on this page, we may earn a commission at no cost to you. Learn more.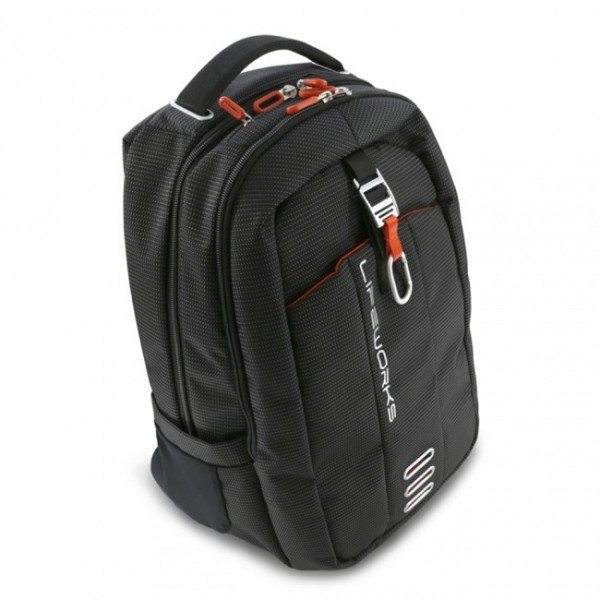 When I travel, I have several gadgets I bring with me. For the past few years I have been using a beat-up backpack I purchased a decade ago, before tablets and smartphones were commonplace. While my old backpack got the job done, it wasn't built to organize and contain today's modern devices. I'd been looking for a backpack that better suits my needs when I was offered the chance to review the Lifeworks Voyager backpack.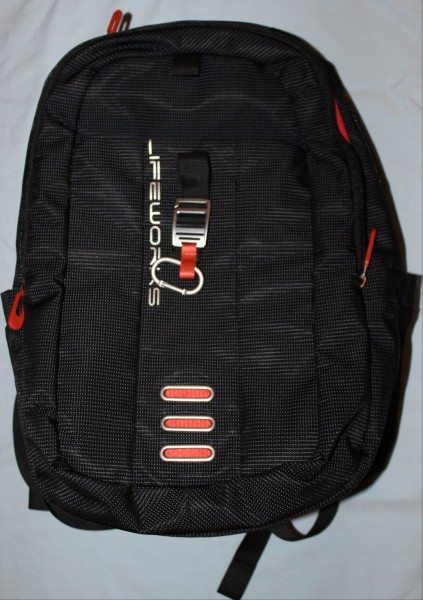 The exterior of the Voyager is made up of nylon; it feels tough, like it will hold up to everyday bumps and scrapes. It's available in two colors, blue with green accents and black with red accents. I was sent the black and red Voyager for review; although, I believe the red accents and interior are actually orange (my wife and kids feel the same). The interior of the Voyager is a combination of nylon and felt, all in the red (orange?) accent color.
The zippers on the Voyager are aluminum, partially covered with plastic. Metal zippers provide better security if you choose to secure your backpack with travel locks. Backpacks that use nylon or cloth zippers aren't as secure because their zippers can easily be cut off; whereas the Voyager's zippers will require a pretty hefty pair of cutters to detach them.
Moving on to storage, the Voyager has two large compartments, two small pouches, two side water bottle holders, and a large front pocket.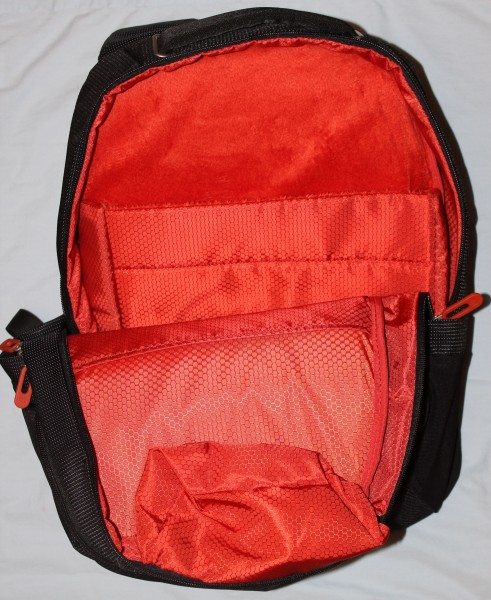 The main compartment contains a pocket that can hold a laptop with a screen up to 15.6 inches. The front and rear of the pocket is padded and lined with felt to protect your devices. This compartment also contains a second pocket, not protected by padding or lined with felt, which can be used to store smaller items like a tablet or magazine.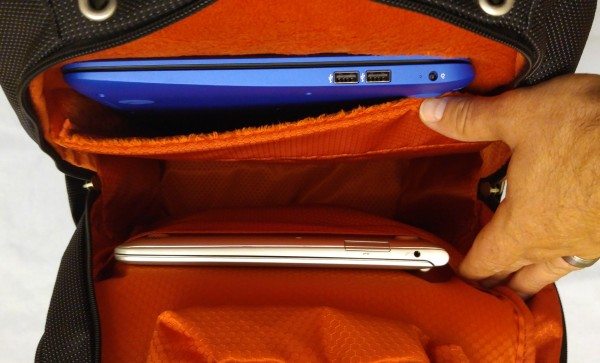 After placing my laptop in the padded pocket and my Chromebook in the smaller pocket, I still had ample room to store additional items between the two devices.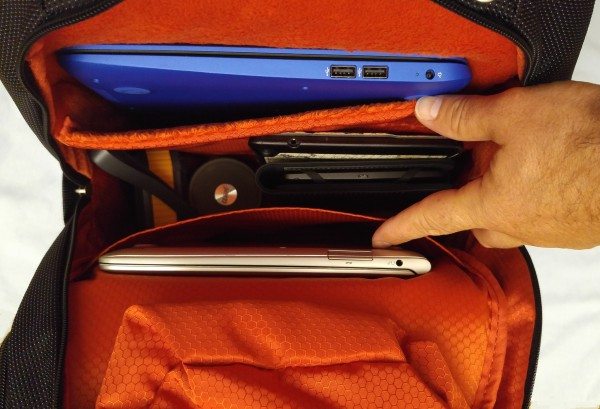 I then placed two tablets and two Bluetooth speakers into the space between the two pockets. Even then, I still had room to fit more gadgets, or perhaps a change of clothes for an overnight trip.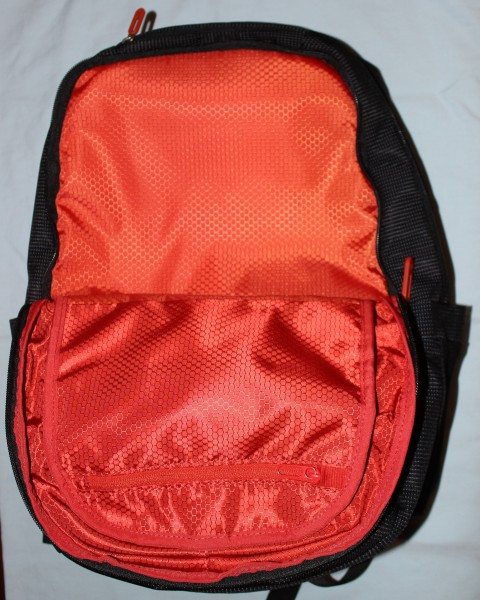 The second compartment isn't nearly as large, but is still roomy enough to be useful. It contains the first of two small zippered pouches for organizing smaller items. This would be an excellent area to store accessories for your gadgets or toiletries if you're using the Voyager as an overnight bag.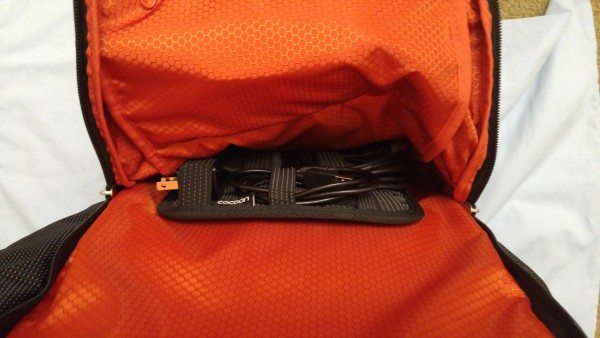 I used this compartment to store my GRID-IT which holds several gadget accessories, power cords, and a portable power bank.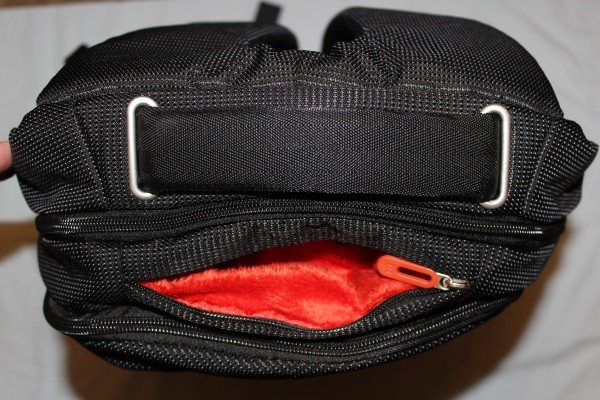 The next small pouch may be my favorite feature on the Voyager; it's located at the very top of the backpack and can be used to store small items like a cell phone, sunglasses, or snacks. This pocket is also lined with felt so your items won't be scratched or damaged. I appreciate having an area from which I could quickly access certain items without having to root through the backpack.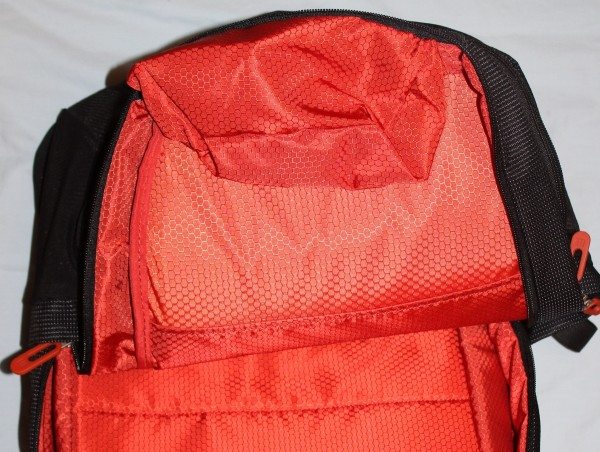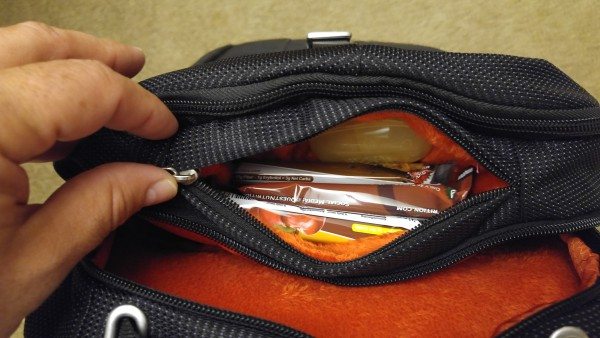 This compartment is surprisingly large considering its location; it balloons out into the main compartment giving you more room than expected. It will easily fit several small objects you may want to have quick access to. I used this compartment to store vitamins and protein bars.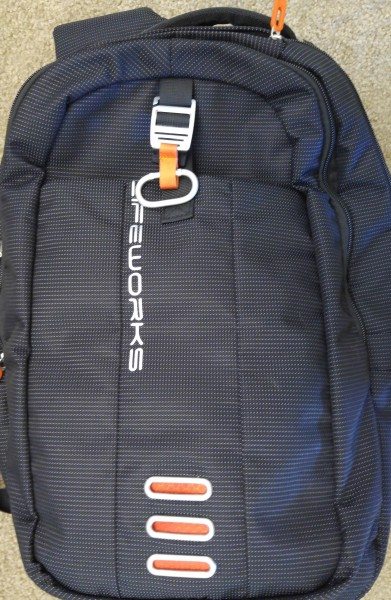 The Voyager's front pocket is also rather large, running about three-fourths of the height of the backpack. It can be secured shut by attaching the metal clip to a loop directly above the pocket. The clip has an adjustable length so you can leave the opening as loose or as tight as you want. I used this pocket to store larger, 1.5 liter water bottles that were too large for the side pockets.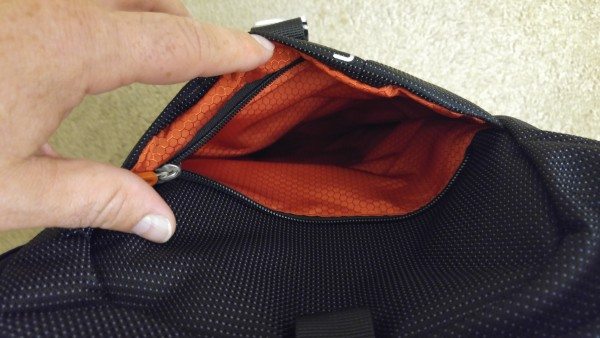 The front pocket can also be zippered shut for better security.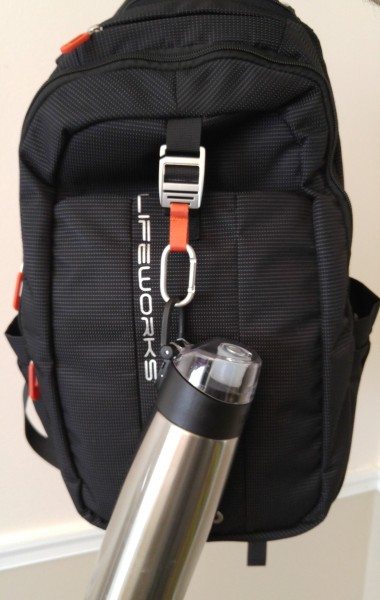 The front of the Voyager also has a small carabiner clip which can be used to hold a thermos or similar sized object.
Now that you're familiar with the Voyager's storage capabilities, you're probably wondering how comfortable the backpack is. I found the Voyager was very comfortable to wear, far more comfortable than my current backpack.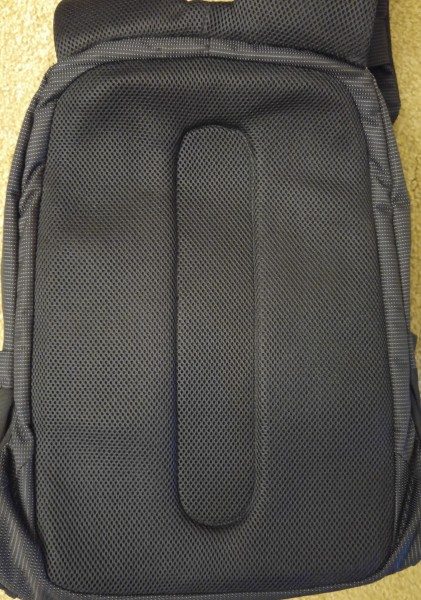 The back of the Voyager has thick padding to protect your back from the items kept inside. You needn't worry about the corners of your laptop jabbing you in the back.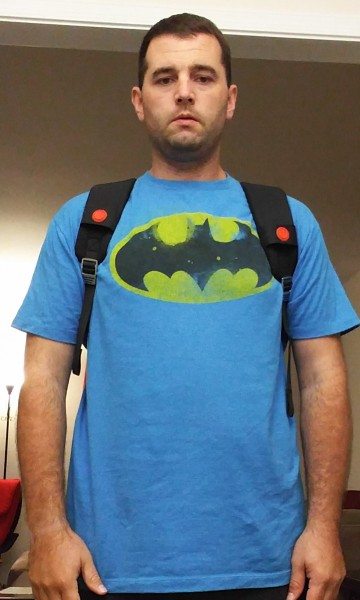 The shoulder straps are nice and wide with thick padding. This helps to distribute weight and prevent the straps from digging into your shoulders. I think the Voyager would be very comfortable to wear while waiting in line at the airport or exploring a new city.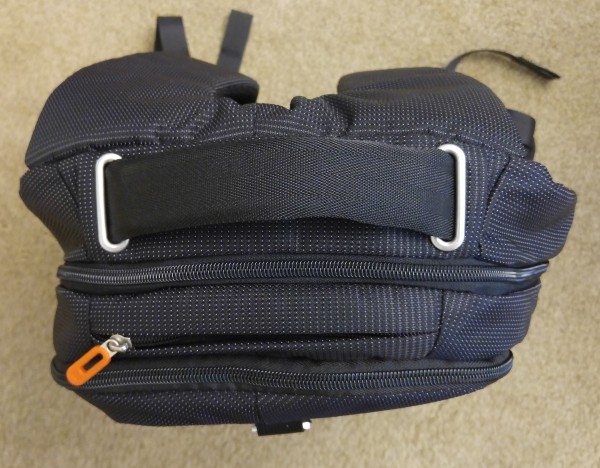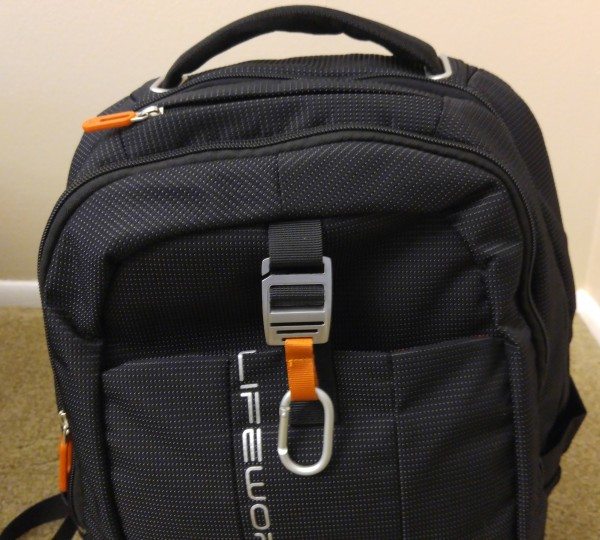 Another great feature of the Voyager is the strap on the top. Every other backpack I've ever used has had a small nylon loop at the top. This small loop never has any padding and can be uncomfortable if you are forced to hold it for an extended period of time. The Voyager's strap is similar to a luggage trap with thick padding that is very comfortable to hold.
The good people of Lifeworks did an excellent job designing the Voyager; it is exactly what I was looking for in a gadget backpack. There is ample room in every compartment and it's built to be comfortable even when loaded down with gadgets. I really appreciate them going the extra mile with metal zippers rather than nylon or cloth.
The Voyager would be great for travelers as a carry-on, packed with their most important gadgets, or as an overnight back for storing gadgets, clothes, and toiletries. At $79.99 it isn't the most affordable backpack out there, but I think the Voyager is well worth the price.
Source: The sample for this review was provided by Lifeworks. Please visit their site for more information.

Product Information
Price:
$79.99
Manufacturer:
Lifeworks
Retailer:
Lifeworks
Requirements:

Gadgets to store
Travel plans

Pros:

Multiple compartments with ample storage space
Protective felt lining in multiple compartments
Thick padding makes it comfortable to wear

Cons:

Cost
Advertised with red accents, but they appear orange