We use affiliate links. If you buy something through the links on this page, we may earn a commission at no cost to you. Learn more.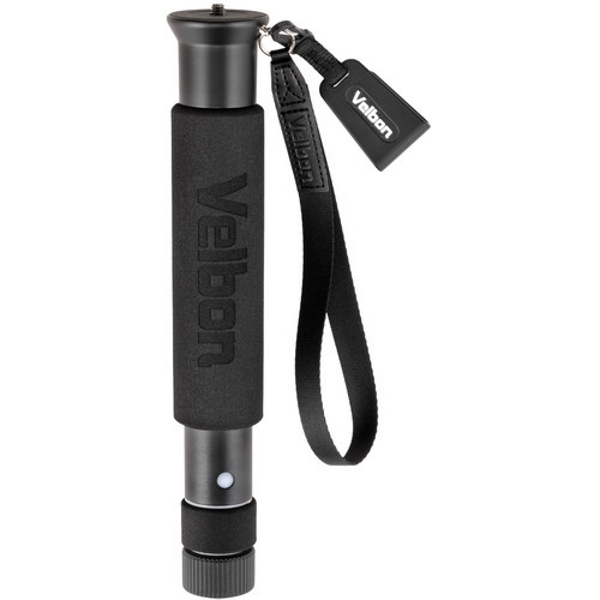 As I continue to chase down that perfect but elusive travel tripod, I am coming across many products with great potential. Even if they do not exactly fit my search criteria, they certainly are interesting enough, and possibly fit another need that could win them a space in my gear bag.
The Velbon Ultra Stick Super 8 Monopod is exactly such an item. It is a seriously compact monopod that has an 8-section leg, and a simple twist lock system to extend or collapse the monopod. The beauty of this system is that it can lock at any point along the length of the leg, which makes it easy to obtain a very specific height. When collapsed, it is a super compact 10.2 inches, and when fully extended, it is 57.9 inches. Since it has a load capacity of 6.8 pounds, it should work well for use with DSLR and mirrorless cameras, as well as many video cameras. A monopod presents much more difficult when using a video camera, and especially so because of the lack of stability. However, I have used one for video with acceptable results. A wrist strap and a belt clip are included with the monopod. The belt clip will help with stability since the traditional flip-out legs are not a part of this design.
If you would like to check out the Velbon Ultra Stick Super 8 Monopod, you can head over to B&H Photo Video and take a look, or purchase one for $69.95.