We use affiliate links. If you buy something through the links on this page, we may earn a commission at no cost to you. Learn more.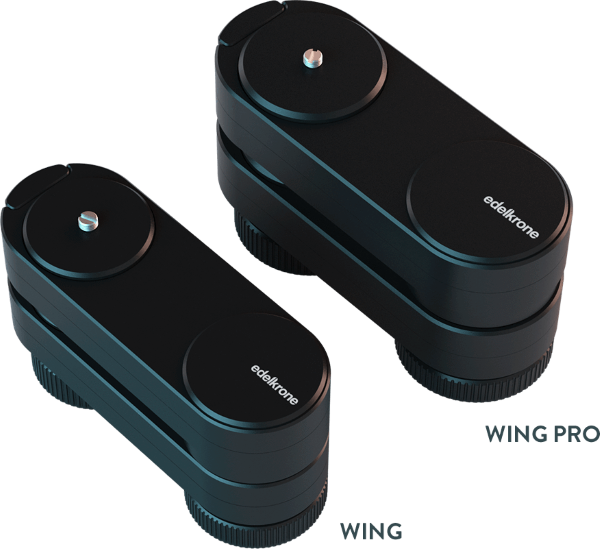 Continuing the focus on camera sliders, the Edelkrone Wing Slider is a portable and compact slider that is designed for use with DSLR, mirrorless and Cine cameras. The two newest versions are the Wing that has a load capacity of 16 pounds, and the Heavy-Duty Wing Pro that has a load capacity of 48 pounds. It is a very simple manual slider that attaches to your tripod or support, and then can be manipulated back and forth by moving the camera or the slider itself. Its movement is linear, and it has a total range of 15.6 inches. This slider seems to be designed for the quick setup and shoot gig, where manual control will do the trick.
It is constructed of aluminum and stainless steel components, and has a ¼"-20 screw on one end and a 3/8"-16 threaded mount on the other. When transporting, the slider has a built-in locking mechanism to ensure that it can be packed safely.
If you would like to take a closer look at Edelkrone Wing or the Heavy-Duty Wing Pro, or if you would like to purchase one, you head over to the Edelkrone website. The Edelkrone Wing sells for $399 and the Heavy-Duty Wing Pro for $699.