We use affiliate links. If you buy something through the links on this page, we may earn a commission at no cost to you. Learn more.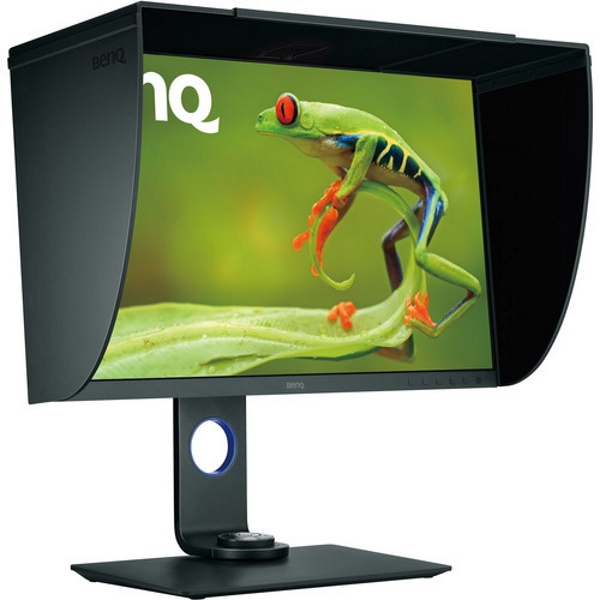 Most photographers spend a lot of time editing their own photographs. There is nothing like getting back in the studio and examining those shots that we were excited to get, especially at some amazing moments. A huge part of being able to see the true beauty of a photograph, and being able to edit it to produce our ultimate masterpiece, is having a capable and accurate monitor to view it on. The ability to accurately represent the colors and shades is something that sets true professionals monitors apart from the average daily-use monitor.
The BenQ SW271 27″ 16:9 4K IPS Monitor is a great example of a capable and professional monitor that while relatively expensive, would be a dream for any photographer to have in their studio. This monitor has a resolution of 3840 x 2160, a 1000:1 contrast ratio, supports up to 1.07 billion colors on its 10 bit color display, a 178 degree viewing angle and a 5 ms response time. The built-in ports include 1 x HDMI port, 1 x Headphone jack, 1 x DisplayPort, 1 x USB Type-C, 2 x USB 3.0 downstream ports, 1 x USB 3.0 upstream and 1 x USB 2.0 only for Hotkey Puck. BenQ also includes the Palette Master Element Calibration Software that you can use to "tune and maintain the color performance of the monitor at its most optimal state".
There are numerous other color reproduction features that make this monitor simply amazing and a great asset for any photographer or videographer.
If you would like to learn more about this monitor or if you would like to purchase one, you can head over to Amazon or B&H Photo Video and pick one up for $1099.