We use affiliate links. If you buy something through the links on this page, we may earn a commission at no cost to you. Learn more.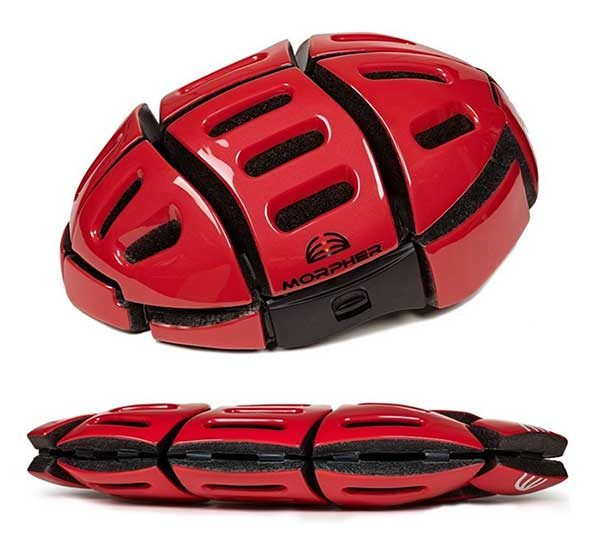 I was reading an article this week about head injuries. It mentioned that even one minor head injury can lead to a greater risk of developing Parkinson's disease. That's why you should always wear a helmet when you ride your bike. Helmets aren't sexy and they bulky to carry when you're not wearing them, which might be why some people skip them.
The Flat Folding Helmet from Morpher might not be sexy, but at least it solves the bulky problem because it's foldable. The helmet features a design that allows it to collapse in half, with strong magnets that hold it closed when you don't need to wear it. With the helmet folded, it can easily fit in your bag.
The Morpher Flat Folding Helmet is available in several colors and is priced at $149. You can find more info at morpherhelmet.com and buy one on Amazon.