We use affiliate links. If you buy something through the links on this page, we may earn a commission at no cost to you. Learn more.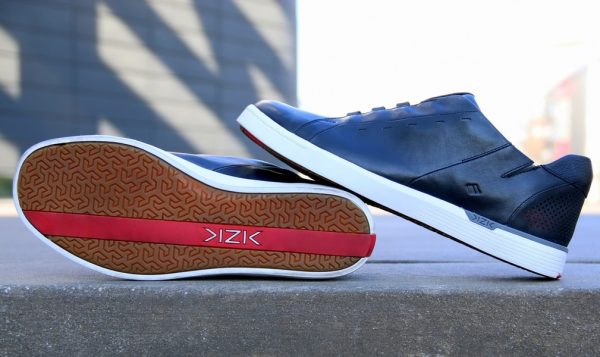 Kizik design recently announced the launch of a new product line: a luxury handsfree sneaker designed for men. The shoe's materials include 100% top grain leather and other premium textiles to ensure they are durable enough to provide enjoyment for many years. They come in three styles and multiple colors and textures for men and will be expanded to include a women's line in the fall of 2018. The style in the picture above is the New York in Black.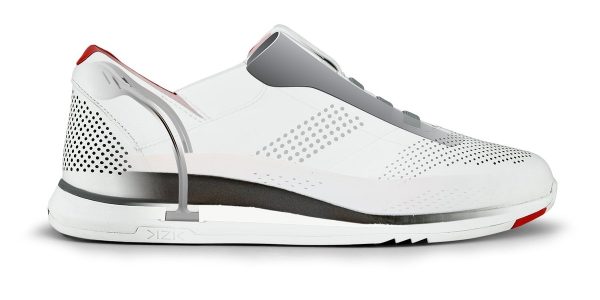 Why are shoes a gadget?
The shoes feature a patented design that Kizik has dubbed F.A.S.T.® (Foot Activated Shoe Technology). The elements of F.A.S.T. include a wing at the top of the heel to let your foot in and out, a heel which collapses to let your foot in, a rigid tongue to ensure a hands free experience, and an adjustable width set by velcro on either side of the tongue. The shoes utilize a titanium wire to provide the spring necessary to allow the foot to enter hands free. The use of a wire spring provides all the energy to make this shoe work. As a result, the shoes fit automatically without using complex mechanics or electronics. The shoes are step-in and are different from sandals which are slip on. Yet, the titanium wire within the heel of every KIZIK shoe allows you to put your shoes on and take them off by neither handling them nor adjusting laces, buckles, snaps or straps. Furthermore, taking off your shoes is just as effortless as putting them on with their F.A.S.T. technology.
For more info
KIZIK shoes retail between $180-$190. They are available for purchase on KIZIK.com as well as in 17 locations nationwide, including select Dillard's stores and Dillards.com. More information is available on their Facebook page here.